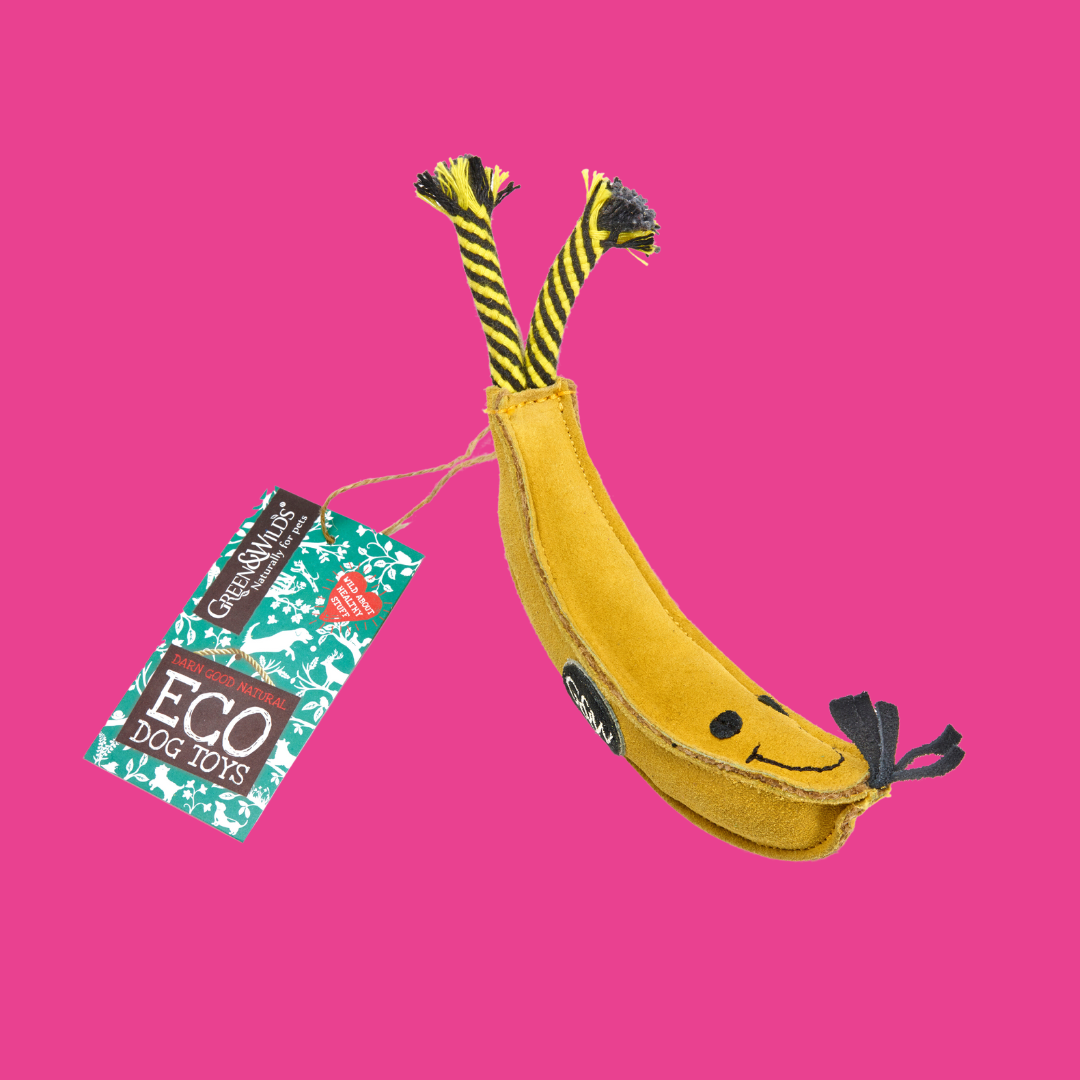 Barry the Banana, Eco Toy
Get your hands on the highly coveted Barry the Banana! This eco-toy is made from top-notch materials, with a luxe suede outer layer and natural jute fill - fancy, yet totally sustainable.
Rest assured that this toy is tough, durable, and not made with any poopy compounds, so you can feel great about letting your pup have hours of chewing fun! What's more, it's 100% biodegradable, meaning it won't stick around longer than necessary. Go Bananas for Barry!
Dimensions: 21 cm x 4 cm x 4 cm
This product is a play toy only and not a food product. Pets should always be supervised when playing with toys. Please remove if your dog tries to swallow any pieces or chunks. These toys are not machine washable. No toy is indestructible.