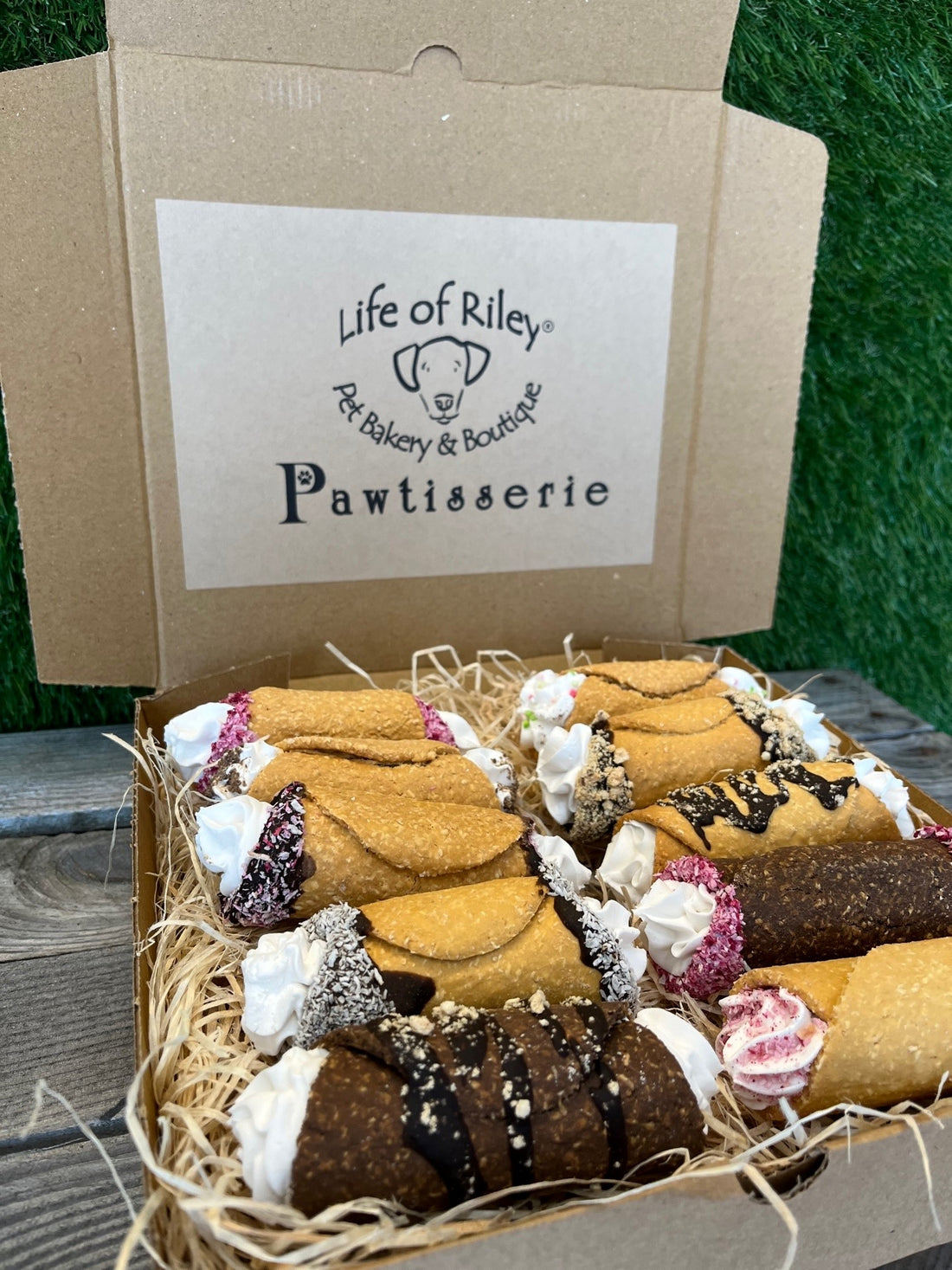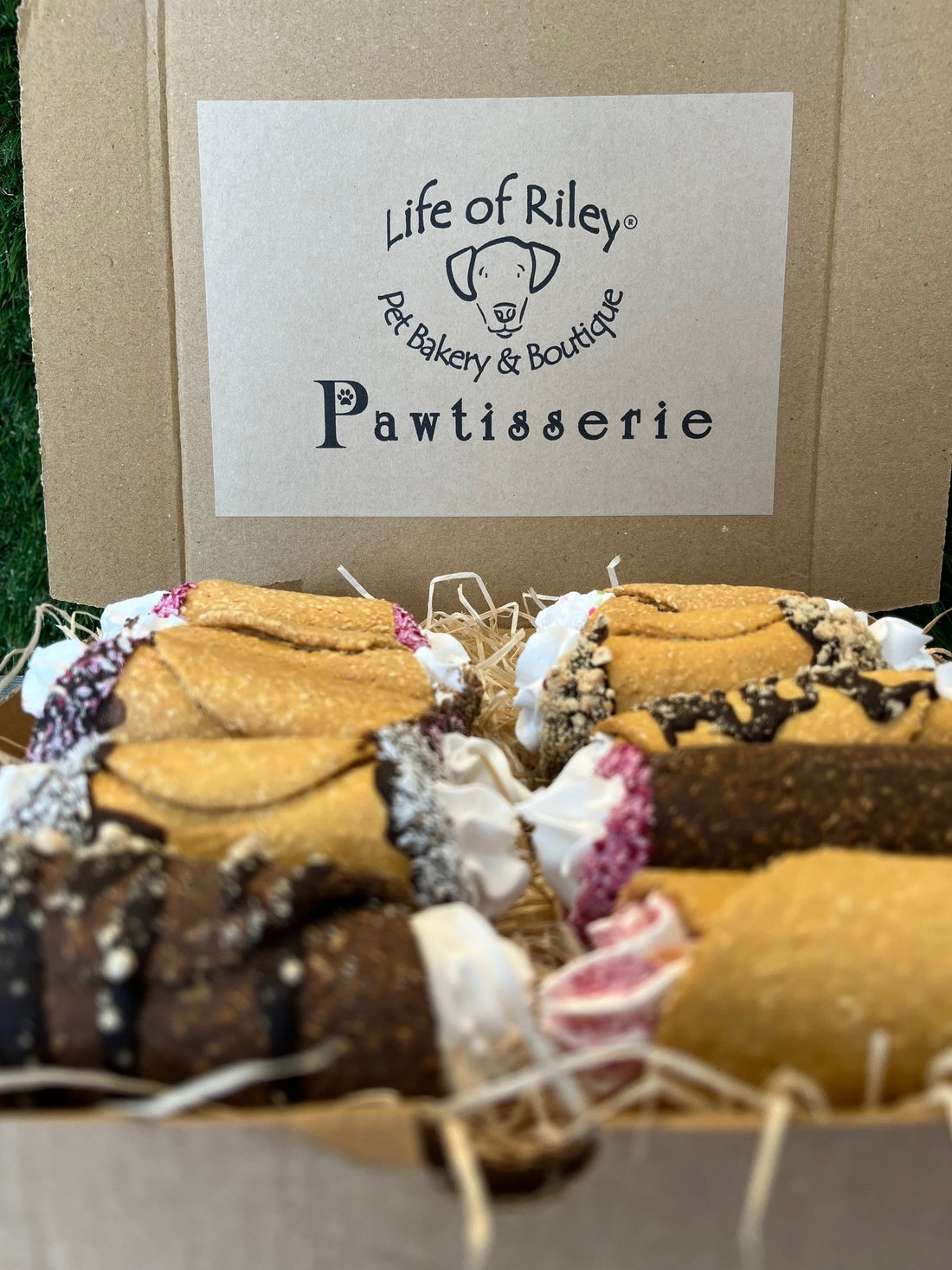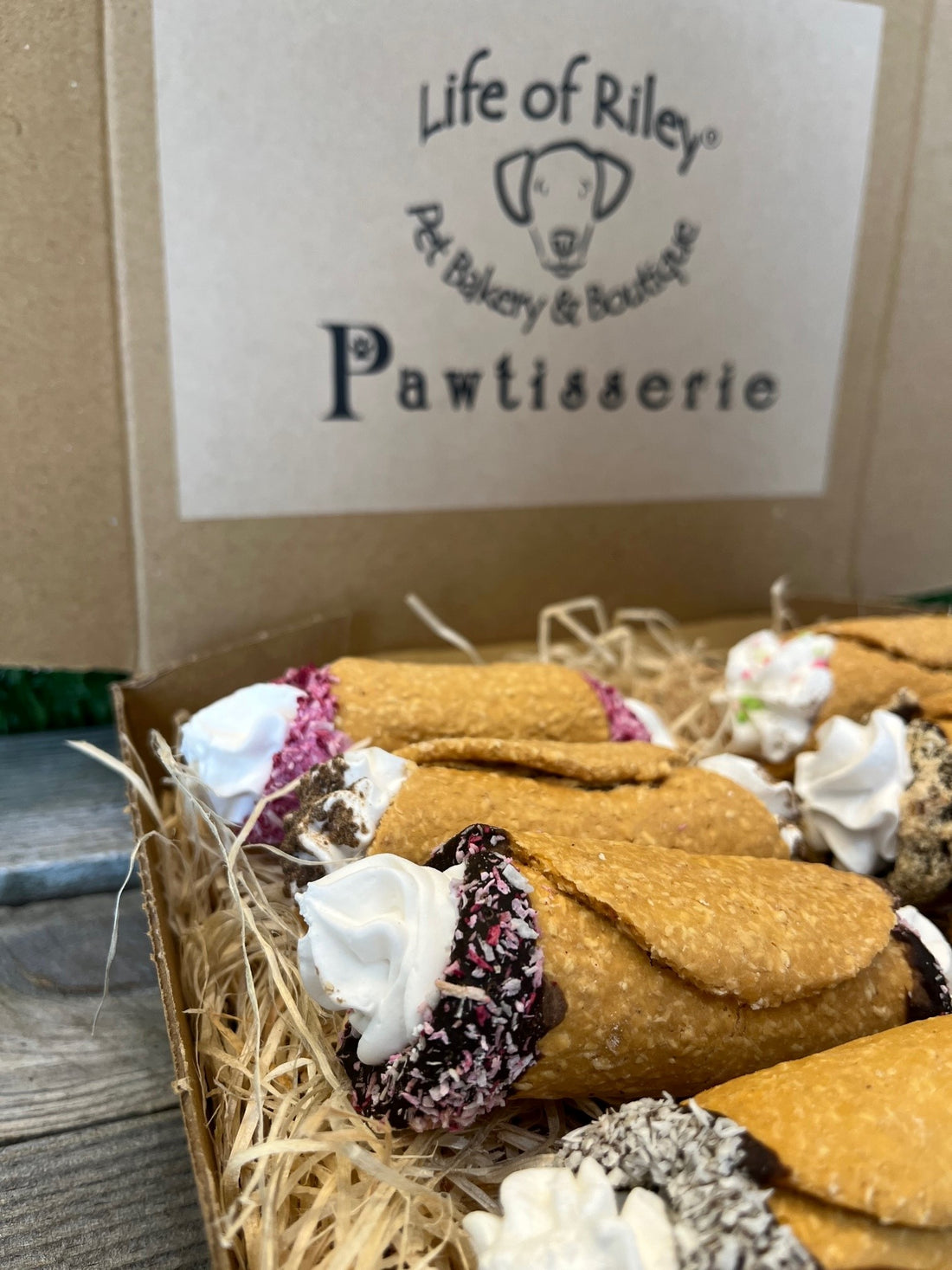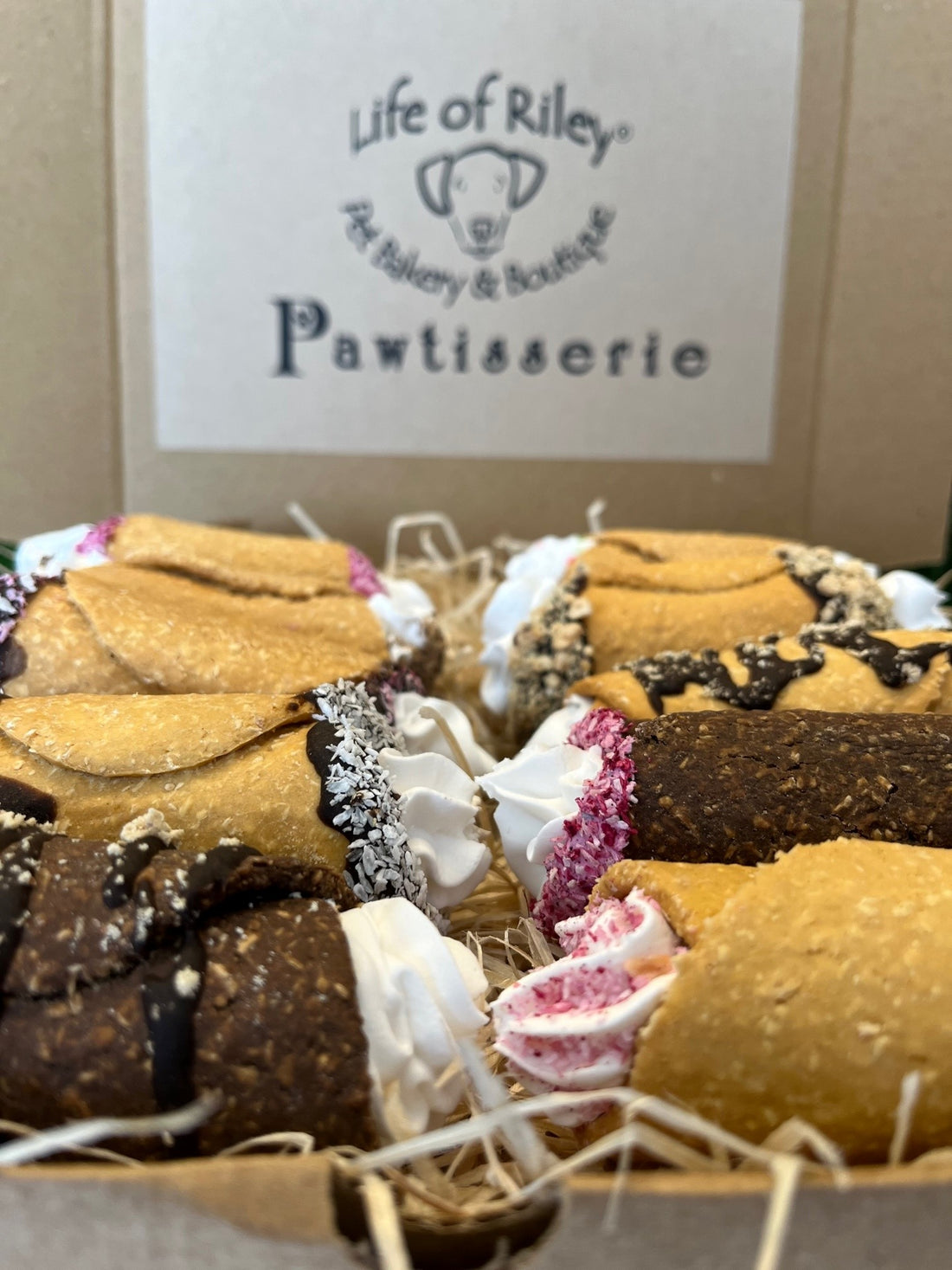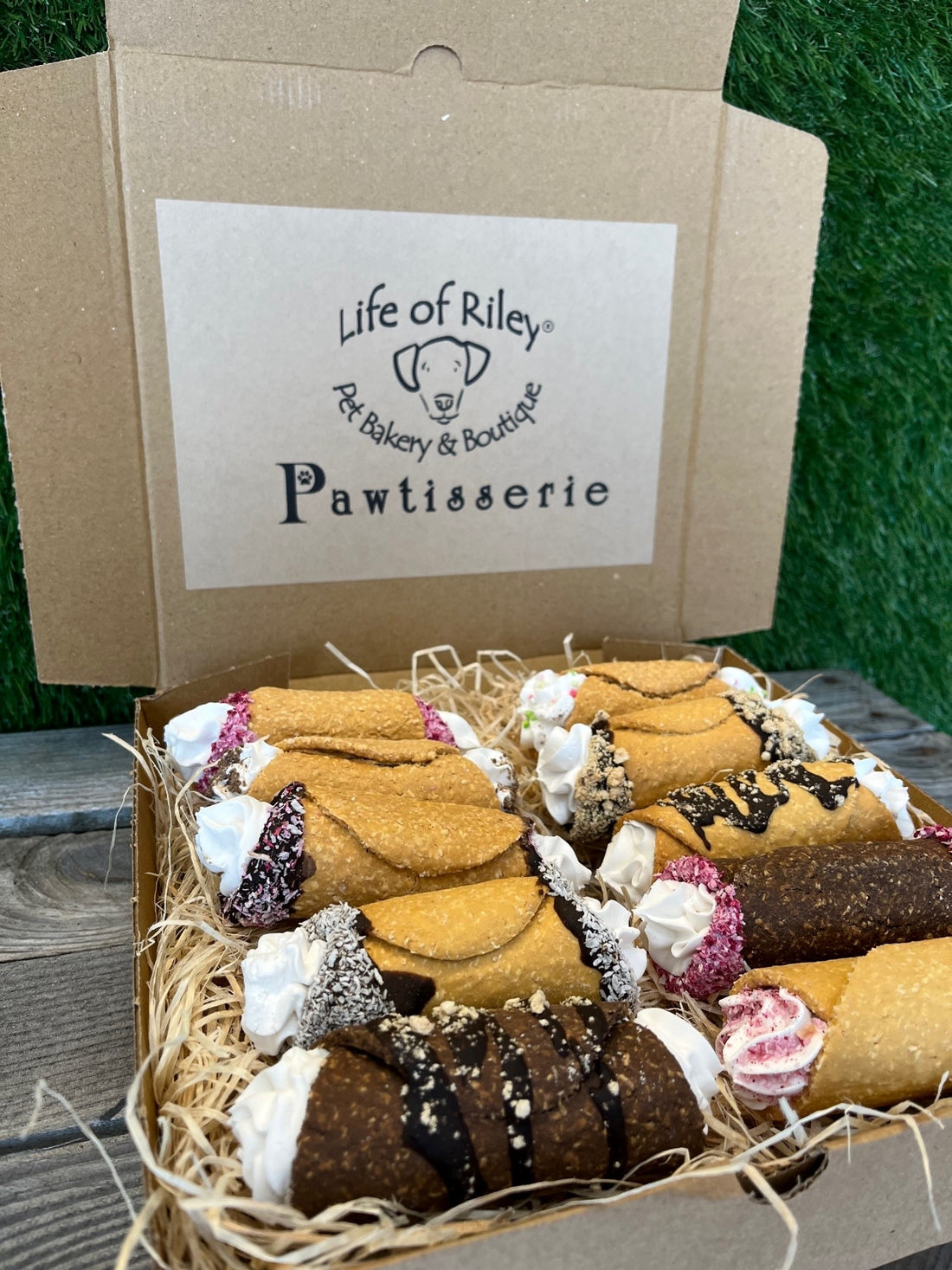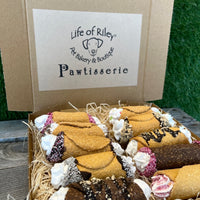 Yes you have read that correctly! The UK's first grain free, natural & shelf stable cannoli for dogs!
Give your pup the paw-fect treat with these Cannoli for Dogs! A crispy pastry shell is topped with natural, delicious toppings and sprinkled with plant-based, sugar-free frosting - so each tail-wagging bite is packed with flavor. Plus, you can give your furry friend this tasty snack without the guilt! Woof, now that's a treat they can dig into!
Ingredients: Gram flour, coconut & peanut butter then dipped in LOR's all natural icing and toppings - then each end has LOR's plant based natural frosting piped in - they leave the centres hollow so that it can be easily broken up for smaller dogs!
Packaging: These Cannolis' come loose.
Shelf life: 6 months - please do not refrigerate - to be kept in ambient temperatures.
Designs of Cannolis will vary from pictures as these products are handmade.