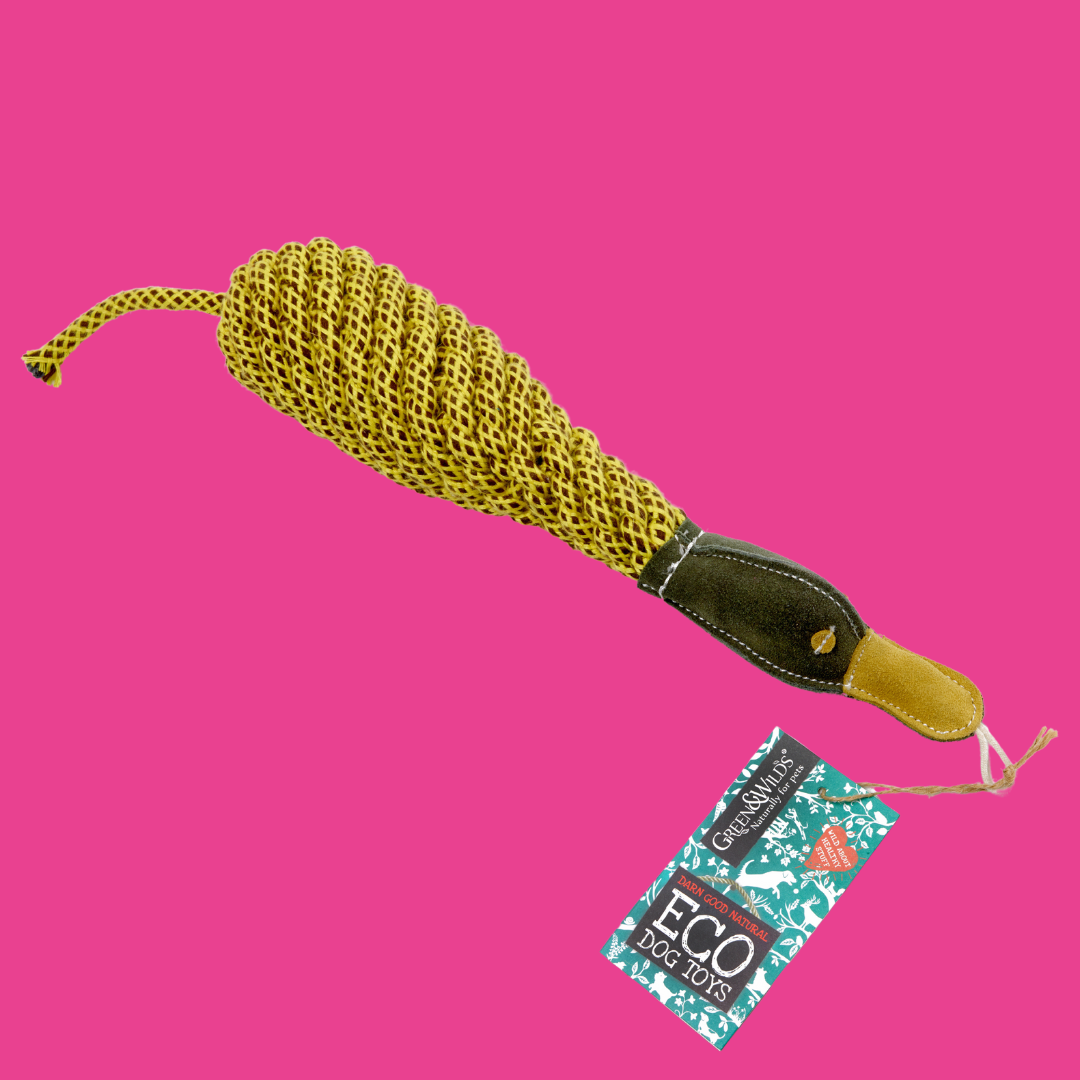 Delilah the Duckess, Eco toy
Meet Delilah the Duckess! She's an eco-friendly toy that's as tough as nails and made with natural, sustainable jute! Her head and beak are made from recycled suede and her body is a recycled plastic bottle wrapped in braided jute rope. Here's to being kind to the earth with Delilah! Why quack around when you can make a difference?
Dimensions: 56 cm x 6.5 cm at the widest point x 6.5 cm at the deepest point.
This product is a play toy only and not a food product. Pets should always be supervised when playing with toys. Please remove if your dog tries to swallow any pieces or chunks. These toys are not machine washable. No toy is indestructible.