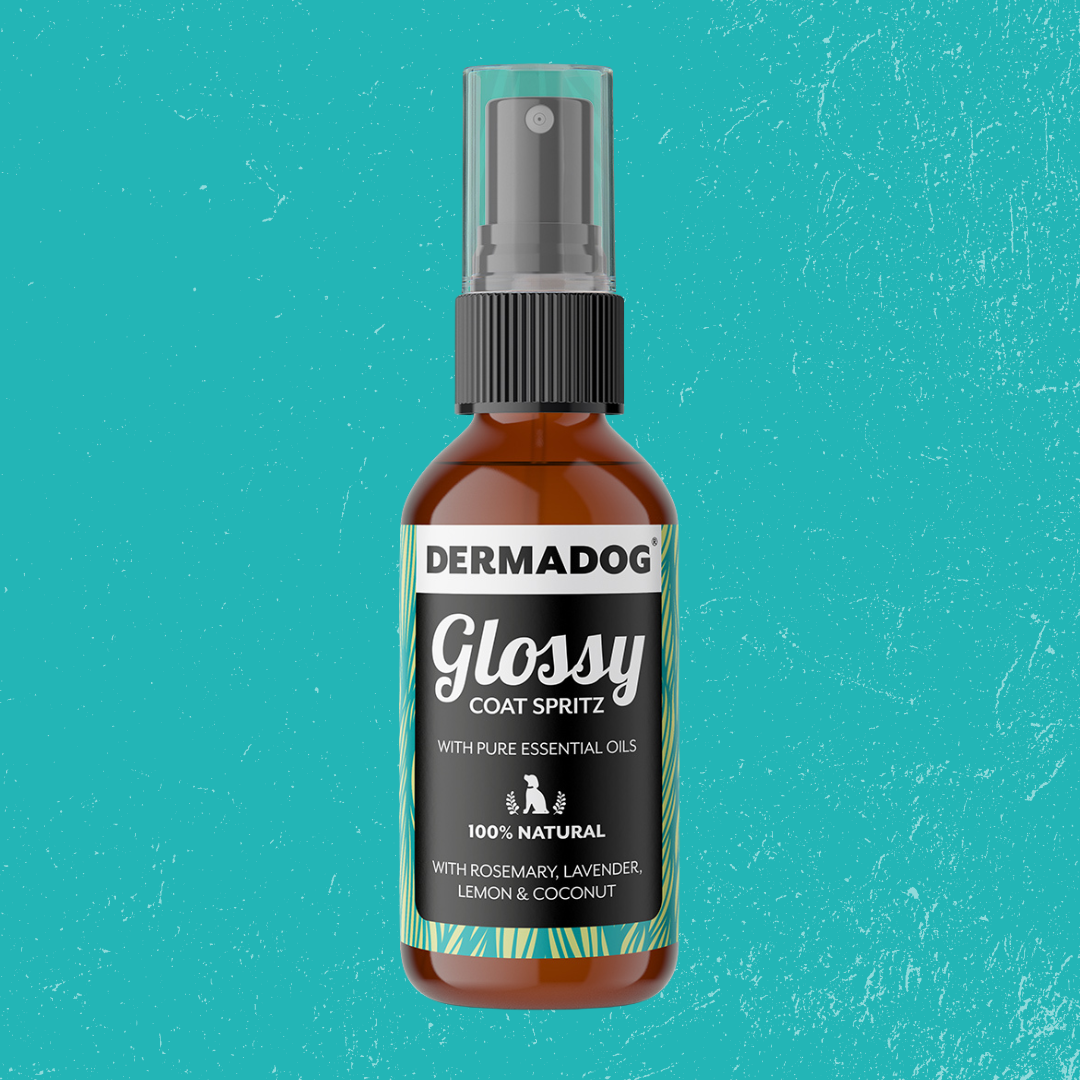 Dermadog Glossy Coat Spritz
Glossy Coat Spritz is a quick spray to help keep your dog's coat in tip-top condition. It conditions, feeds and nourishes your dog's coat, leaving it sleek, shiny and easy to brush.
Best used after washing with Glossy Shampoo or Glossy Wash Bar to condition your dog's coat. Can also be used in between washes to freshen up the coat.
With rosemary, lavender, lemon and coconut oils. Contains NO silcones.
ESSENTIAL OILS IN THIS BLEND:
Lavender: Gentle and soothing, calms anxiety, helps to heal minor wounds and infections. Deodorising. Improves blood circulation to the hair follicles to promote hair growth and prevent hair loss.
Rosemary: Naturally flea repelling and deodorising. It can increase cellular metabolism, which stimulates hair growth and promotes healing. Leaves coat feeling glossy and smooth.
Lemon: Fresh, uplifting, clarifying and antiseptic.
Full List of Ingredients: Rosmarinus officinalis*, Lavandula angustifolia*, Citrus limonum*, coconut oil, Purified water, Vitamin E.
50ml bottle with atomiser and cap.