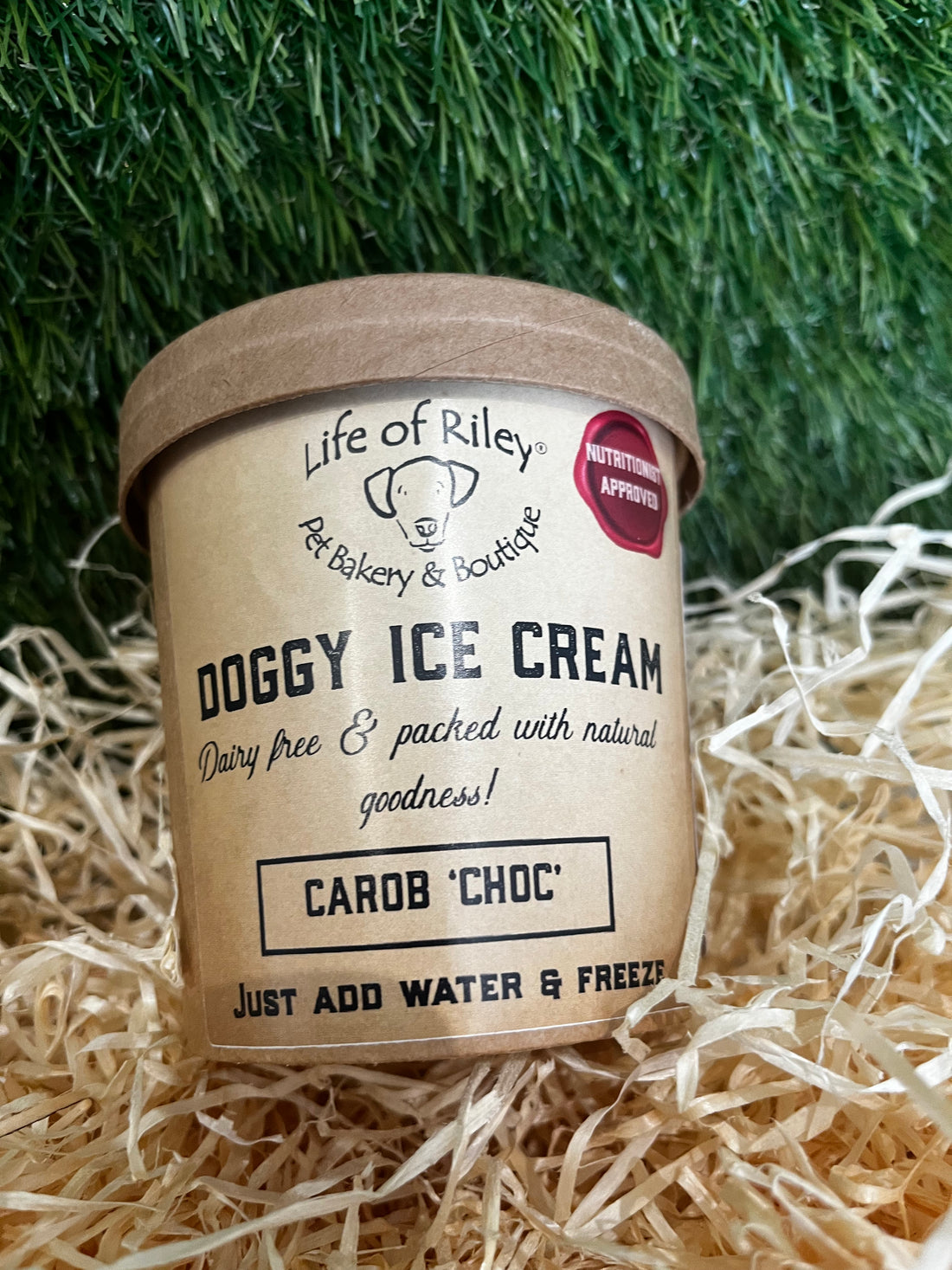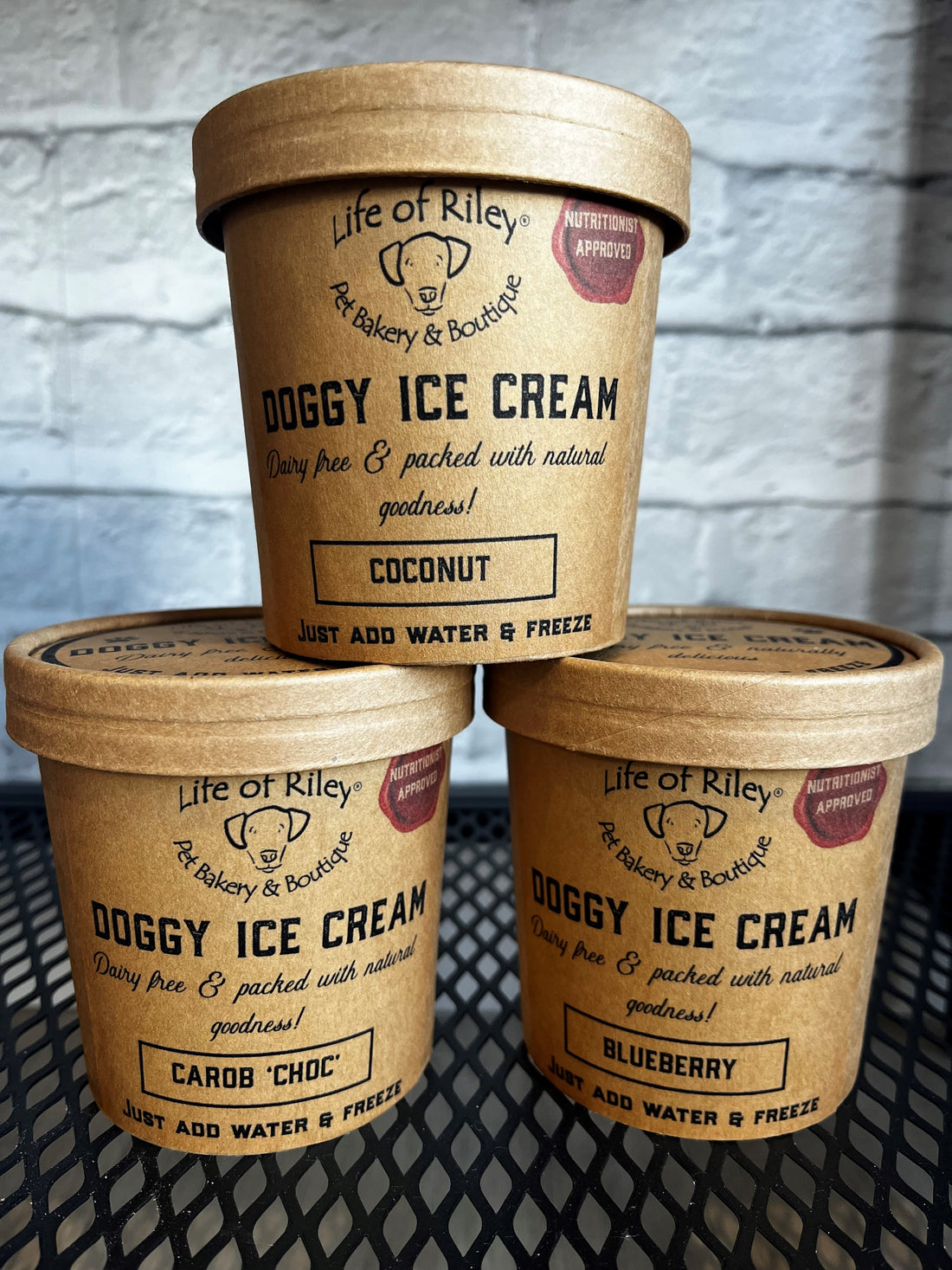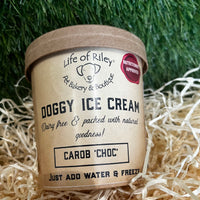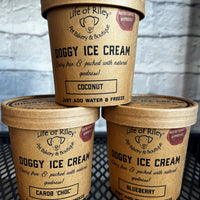 DIY Doggy Carob 'Choc' Chip Ice Cream Kit – Life of Riley
Treat your pup to some doggy delights - the UK's first freeze-at-home ice cream mix! Dairy and grain-free, totally natural, packed with nutrients and prebiotics, plus it takes a looong time to melt, so your pup can enjoy it for even longer. All you need is 200ml of water and a bit of creativity - it's almost like you've got your own doggy ice cream parlour! Yum-diddly-umptious!
All you need to do is add 200ml of water, mix and freeze!
Looking for a creative, delicious way to pamper your pup? Look no further than our Freezable Dog Treat! Simply freeze into an ice cube tray, Kong, or tub for a cool, tasty surprise they'll love! It's the perfect way to make your pup an icy treat and provide them with some enrichment activities - all with one product!
Dairy free & plant based
Natural & nutritious
Grain free
Sugar & salt free!
Tummy friendly, packed with prebiotics, antioxidants and nutrients!
Takes a long time to melt, unlike diary ice cream so will keep them entertained for alot longer!
The mix itself has a 12 month shelf life, once frozen, the ice cream should be used within 1 month but is at it's best if  consumed within 1-2 weeks, this is a dairy & sugar free ice cream so the consistency is slightly different, but less messy!
The mix is safely packed in a home compostable bag within the recycled card ice cream tub! 
The mix will make 350ml of ice cream and doesn't need to be mixed and used all at once.
Ingredients: Organic coconut, carob, tapioca, prebiotic plant fibre & guar gum