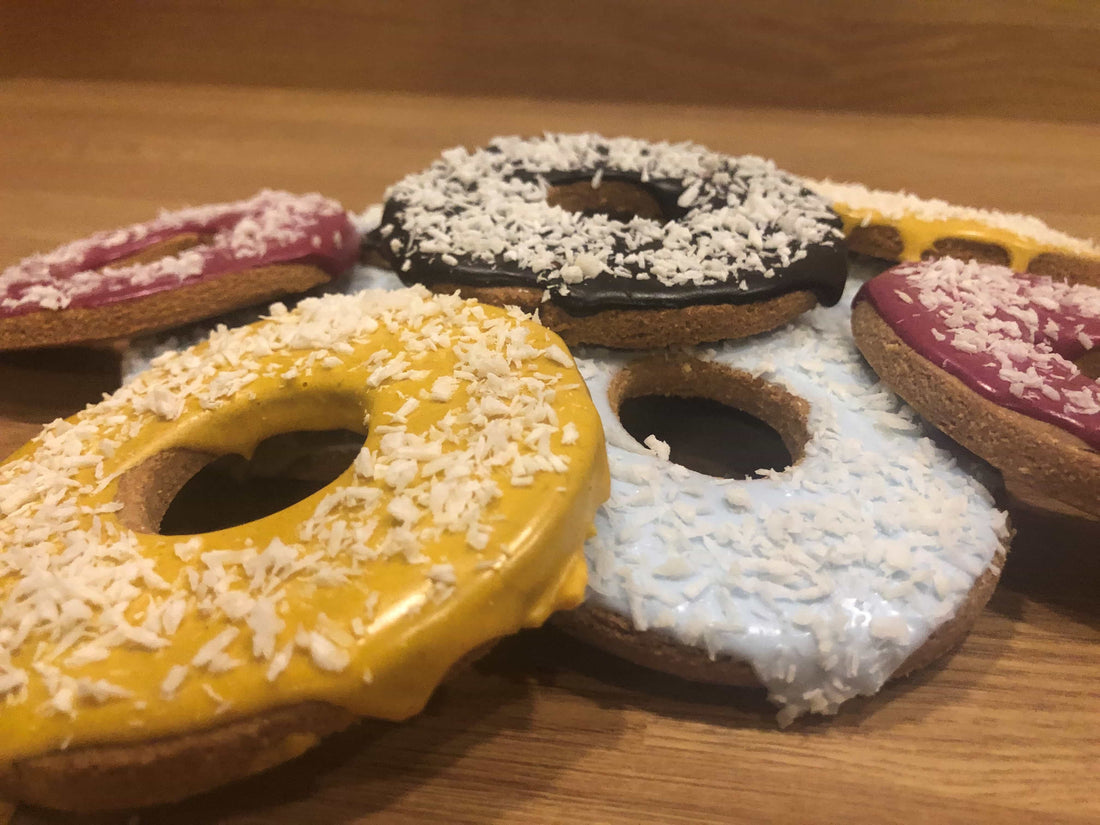 Treat your pup to something extraordinary - Doggy Doughnuts! Hand-iced with natural colours and flavours and made with peanut butter and sugar-free, tapioca-based icing, these delicious morsels are guaranteed to make tails wag. So why not give your furry friend the sweet satisfaction of their very own doughnut - woof-approved of course!
Woof benefits:
Grain-free.

100% dog-safe ingredients

No artificial colours or flavours.
Ingredients: gram flour, coconut, peanut butter, natural colours and flavourings & Life of Riley's own tapioca-based sugar-free vegan icing
These have a shelf life of 6 months and do not need to be refrigerated.
Packaging: gift bagged individually in biodegradable bags. Colours will come random (yellow - turmeric, brown - carob, pink - beetroot, green - spirulina).