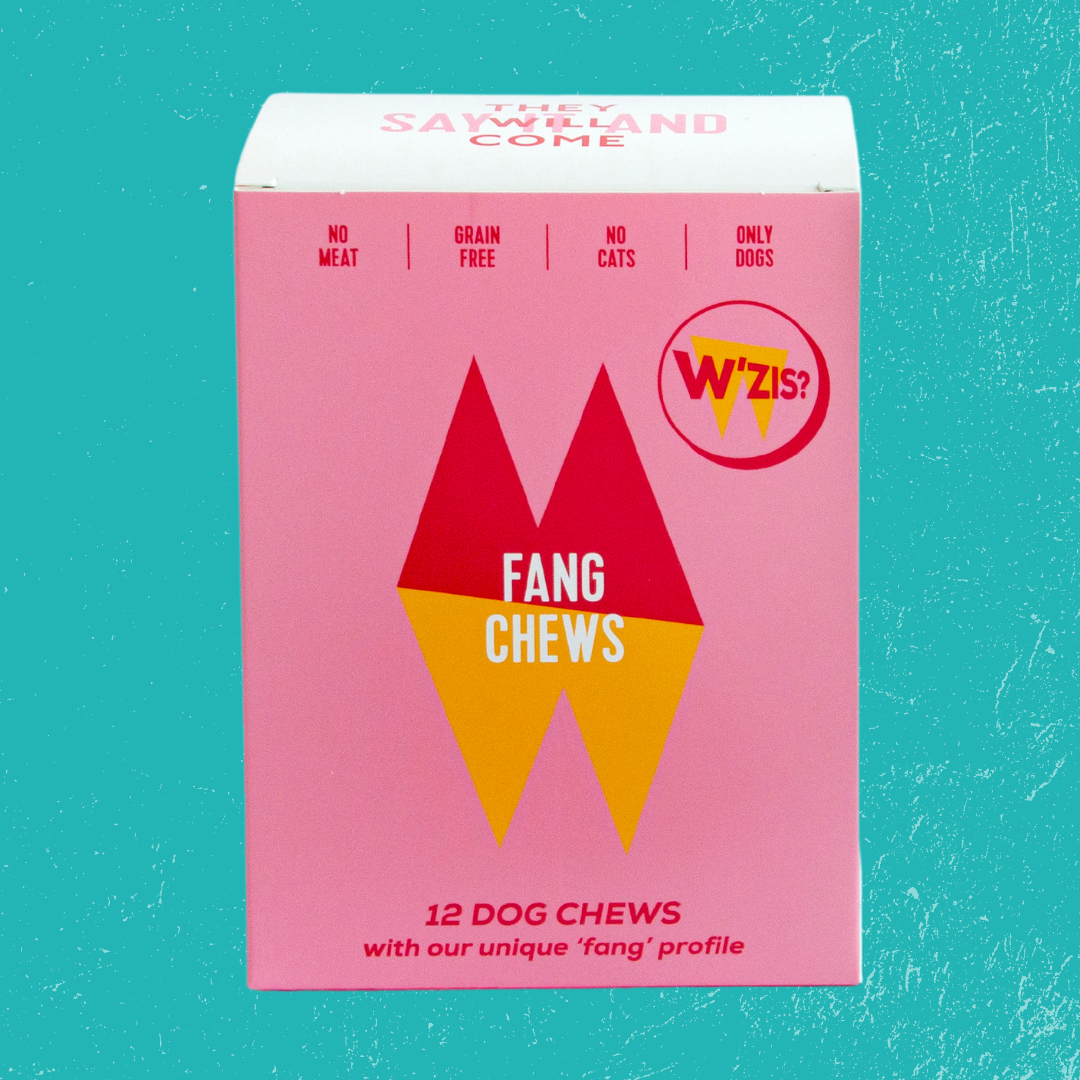 W'ZIS Fang shaped chew, tickles gums and cleans teeth while bridging the gap between meals. A dog's go to chew and W'ZIS's fang shape should do.

 Pack weight: 320g (12 chews)
What's the W'ZIS Fang? It's the teeth of W'ZIS's identity, their bat-signal, a call to arms to fight all dull, brown and bone-shaped treats. And its profile makes for an awesome dog chew — the Fang scrapes those gnashers and tickles their gums. The Fang is no kind of miserly dog chew — it's a chunky little number prepared to put in the hard work of satiating the insatiable.
Ingredients
Composition: Sweet Potato Flour 47.80%, Pea Flour 30.00%, Vegetable Glycerin 8.50%, Calcium Carbonate 5.00%, Dried Brewers Yeast 3.50%, Dried Tomato 2.00%, Dried Pumpkin 2.00%, Sunflower Seed Oil 1.00%, Potassium Sorbate (natural preservative) 0.10%, Natural Smoked Flavour 0.10%
Analytical constituents: Protein (min) 2.50%, Fat Content (min) 0.50%, Crude Fibre (max) 3.50%, Crude Ash (max) 6.50%, Moisture (max) 18.00%