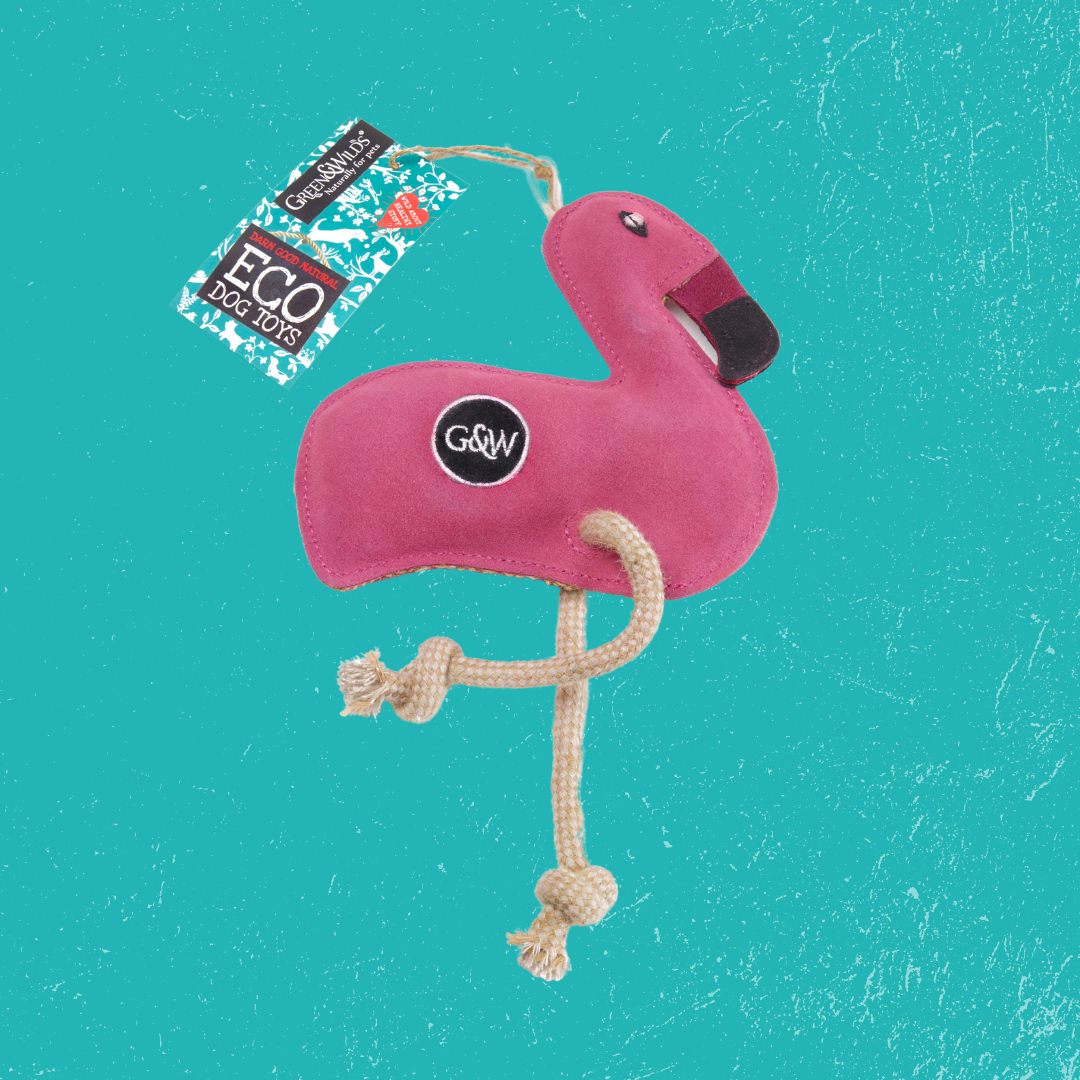 Floyd the Flamingo, Eco Toy
Meet Floyd the Flamingo - the rebellious eco toy with a heart of jute and an attitude to match! This 100% biodegradable bestie is wrapped in a luxe suede layer, and his legs are made of natural jute ropes that'll stand up to all your playtime shenanigans. Plus, no compounds that could cause harm if chewed - this Flamingo's a real keeper!
Dimensions: 37 cm high (including his legs) x 17.5 cm at his widest point x 3 cm.
This product is a play toy only and not a food product. Pets should always be supervised when playing with toys. Please remove if your dog tries to swallow any pieces or chunks. These toys are not machine washable. No toy is indestructible.