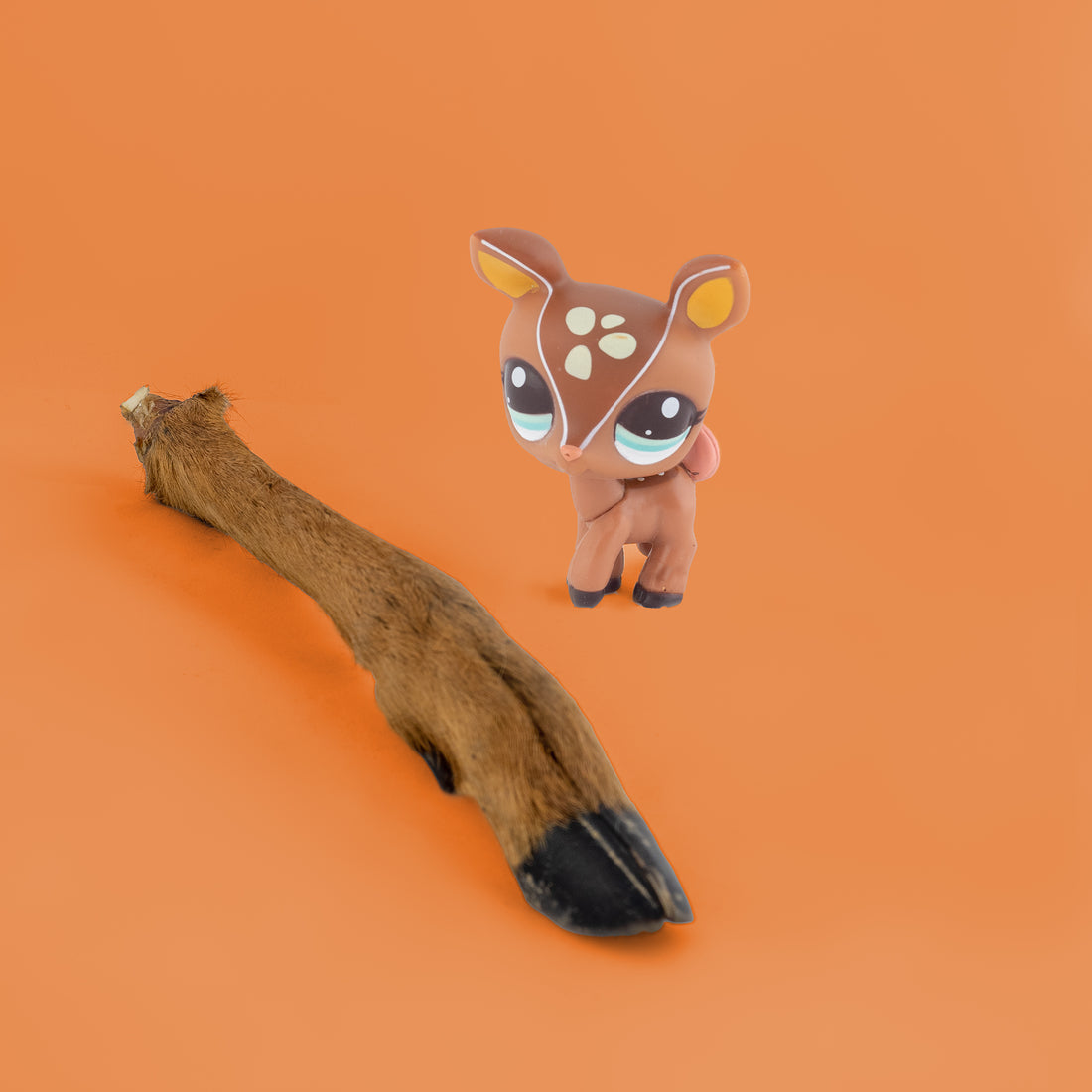 Hairy Roe Deer Leg
The hair on the Roe Deer Leg naturally supports the removal of any parasites from the intestinal tract. These long-lasting treats are air-dried to preserve many nutrients. A single source of protein, they are perfect for dogs with food sensitivities. A great source of protein and iron while being low in fat. Suitable for dogs of all sizes. And hairy treats mean they are also a great source of fibre and can form part of your dogs' natural deworming routine.
Single source protein - 100% Roe Deer
Rich in nutrients
Air dried
Dental Chew
Long-lasting Chew
Healthy and Nutritious
Natural Worming 
Composition: 100% Roe Deer
Nutritional Analysis: Protein 67%, Fat 18%, Ash 2.0%
Pls note: toy(s) not included. 
As with all; natural treats & chews, we recommend supervising your dog while feeding and ensuring that fresh clean drinking water is always available.
Enzo's Pet Pantry