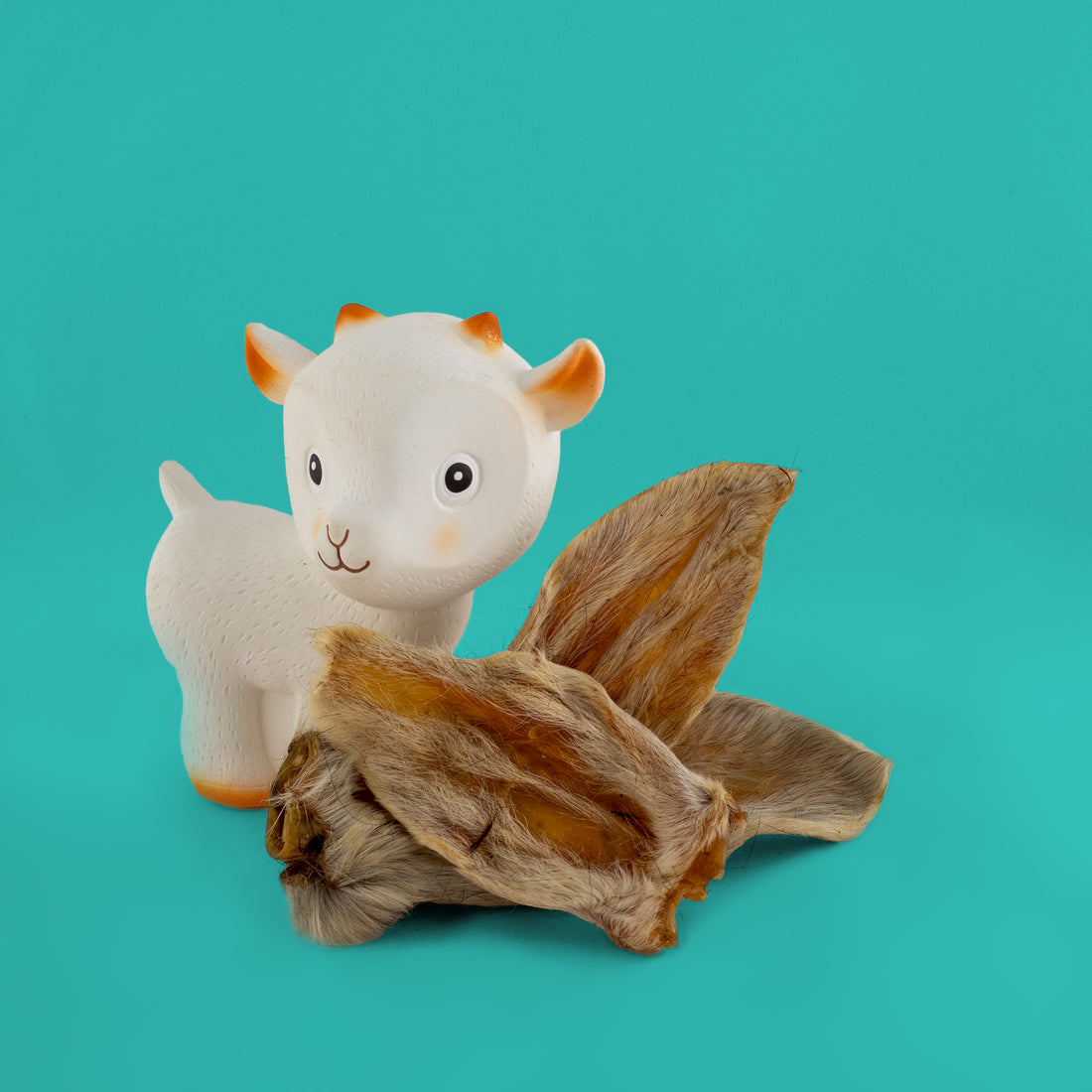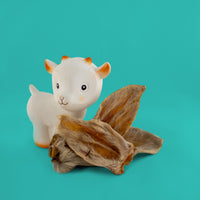 Hairy Goat Ears are a perfect natural chew for dogs and puppies alike. They are softer than pigs' or cows' ears and are lower in fat. They truly satisfy your dogs' natural chewing instinct, which releases endorphins in dogs equalling an even happier dog. Goat ears are naturally rich in chondroitin, making these a great choice for dogs with joint pain or stiffness.
Goat is a good alternative to more widely available proteins if your dog has common protein allergies, intolerances, or sensitivities, so they are good for dogs with sensitive tummies.
Hypoallergenic
High in Protein 
Low in Fat
High in Collagen 
Glucosamine and Chondroitin 
Suitable for puppies 12 weeks and over
Natural Dental chew 
Longer Lasting chew 
Healthy and Nutritious
Aids in Natural Worming Process
** Due to our products being natural, piece sizes may vary **
DID YOU KNOW: Goats were one of the first animals to be tamed by humans and were being herded 9,000 years ago. 🤓
Composition: 100% Goat. 
Analytical Constituents; Protein 70.56%, Natural oils & fats 14.82%, Moisture 7.62%, Ash 7%
Pls note: toy(s) not included. 
As with all; natural treats & chews, we recommend supervising your dog while feeding and ensuring that fresh clean drinking water is always available.
Enzo's Pet Pantry