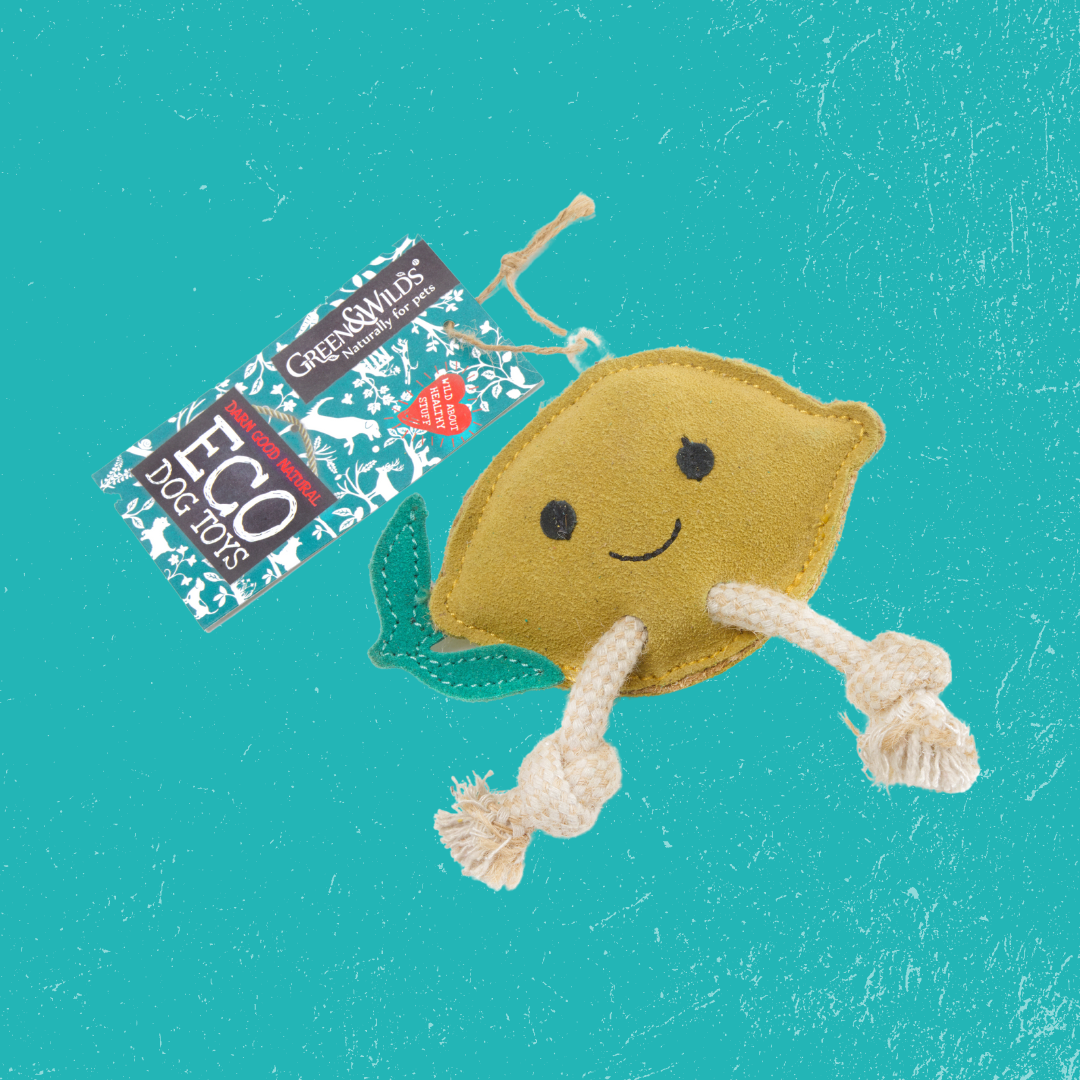 Meet Libby the Lemon - the eco-friendly toy that your pup will love! Libby's made from natural jute fibers and a by-product suede outer layer, plus durable jute rope legs. She's tough, long-lasting, and 100% biodegradable - so no need to worry about any yucky chemicals being released when she's chewed! And she'll help you save the environment - how zesty!
Dimensions: 15 cm x 13.5 cm x 3 cm.
Suitable for Cats & Dogs!
This product is a play toy only and not a food product. Pets should always be supervised when playing with toys. Please remove if your pet tries to swallow any pieces or chunks. These toys are not machine washable. No toy is indestructible.