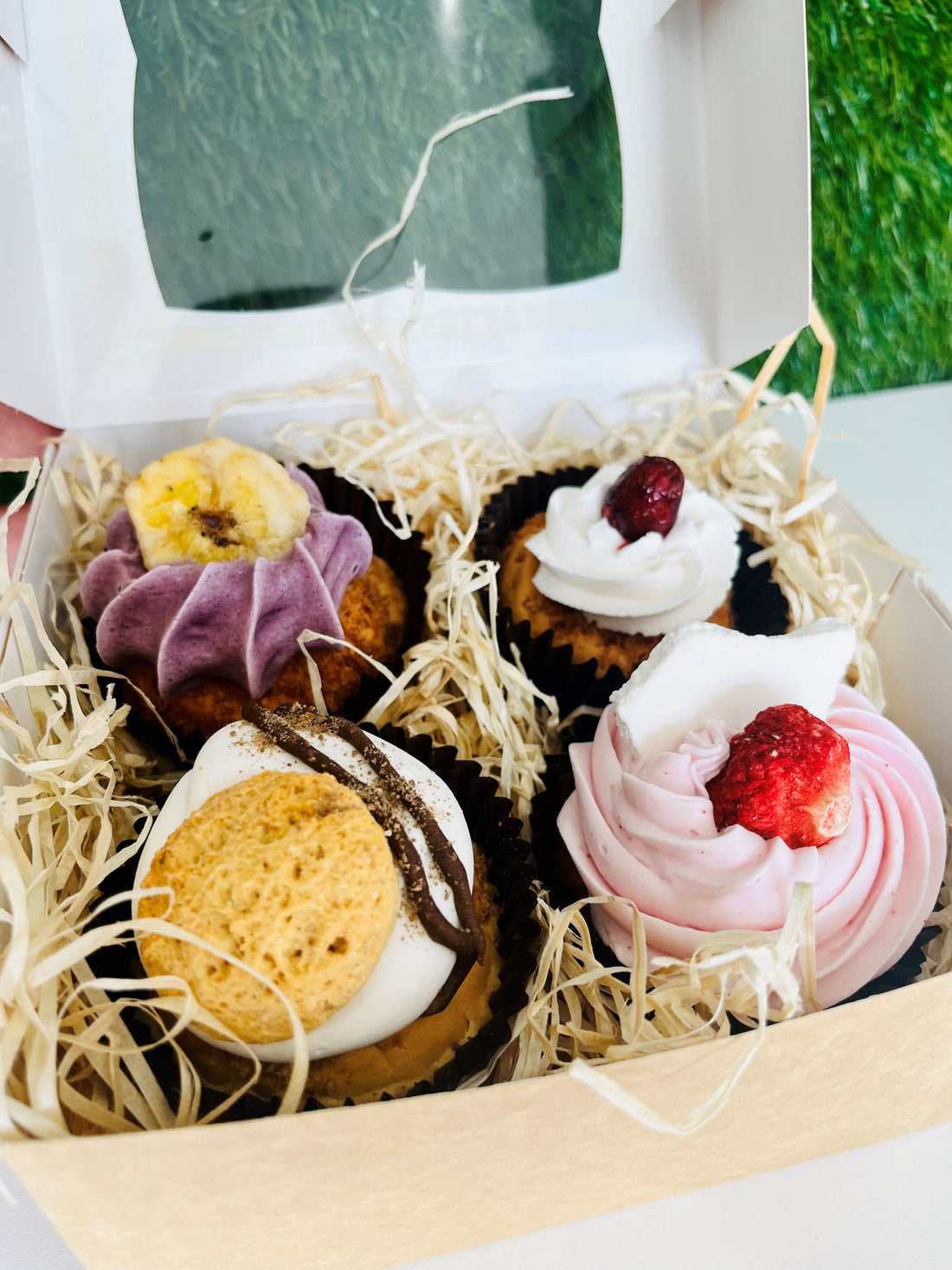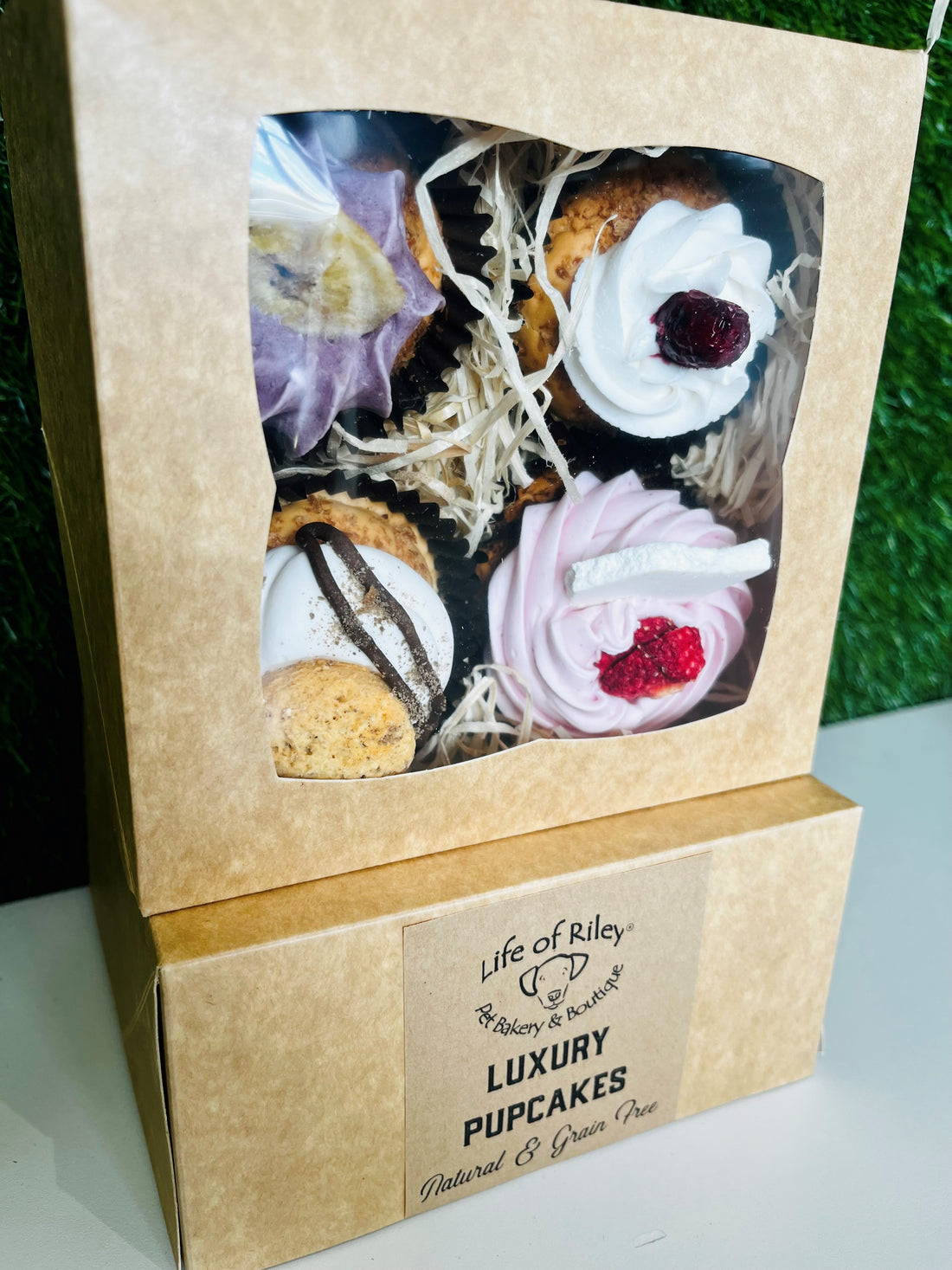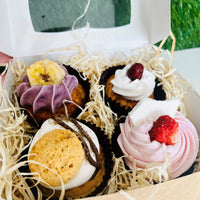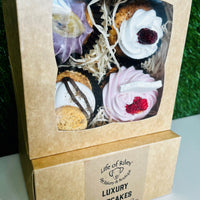 Spoil your pup with this Luxury Pupcake Gift Box! Life of Riley's unique recipe boasts natural, grain-free ingredients for a healthier option that even the greediest of canines can enjoy. Featuring less than 1% fat in both the muffin and icing, each box contains four pupcakes that are securely packed and have a shelf life of 6 months. Time to treat your furry friend without any worry!
Perfect for special occasions or just because, these pupcakes are presented in eye-catching windowed gift boxes, promising satisfaction that'll have your pooch feeling pampered. Woof-tastic!
With an airy and biscuit-like texture, these pupcakes make it easy for every pup to snack with ease -- no fuss, no muss! So indulge your pup today with this delicious gift box! (They deserve it!)
At Life of Riley Pet Bakery & Boutique, they're pawsitively pumped to be the first UK maker of these splendidly scrumptious and nourishing pupcakes with staying power, and we're doubly proud to offer them!