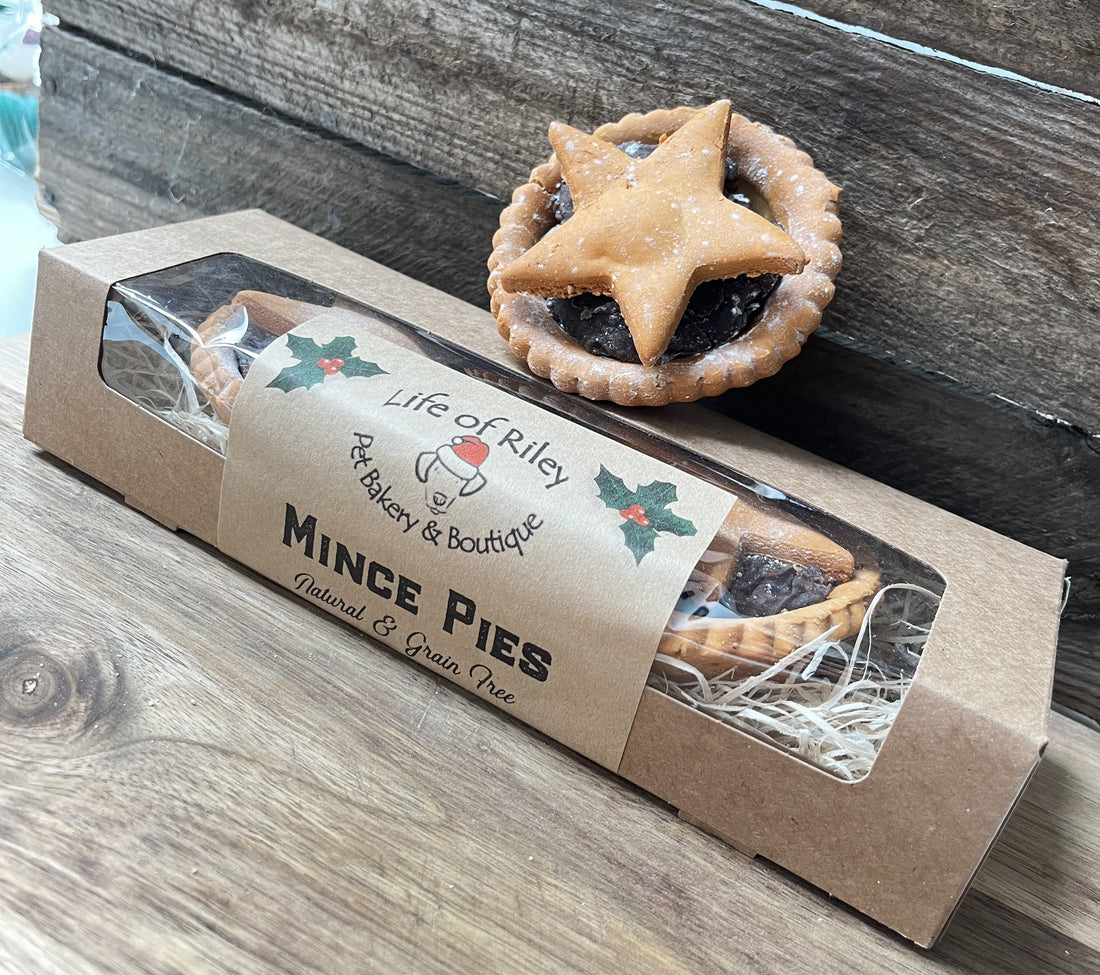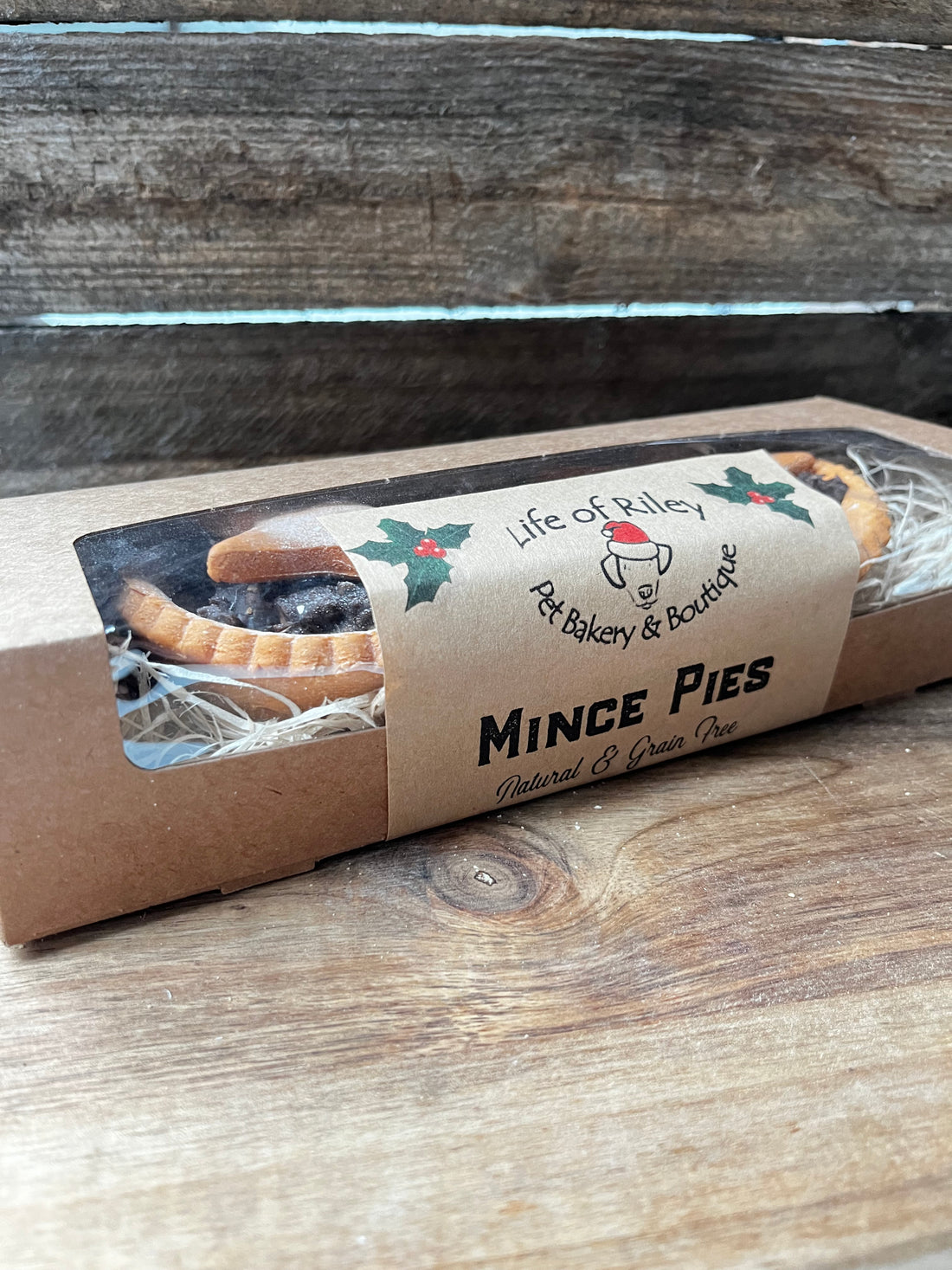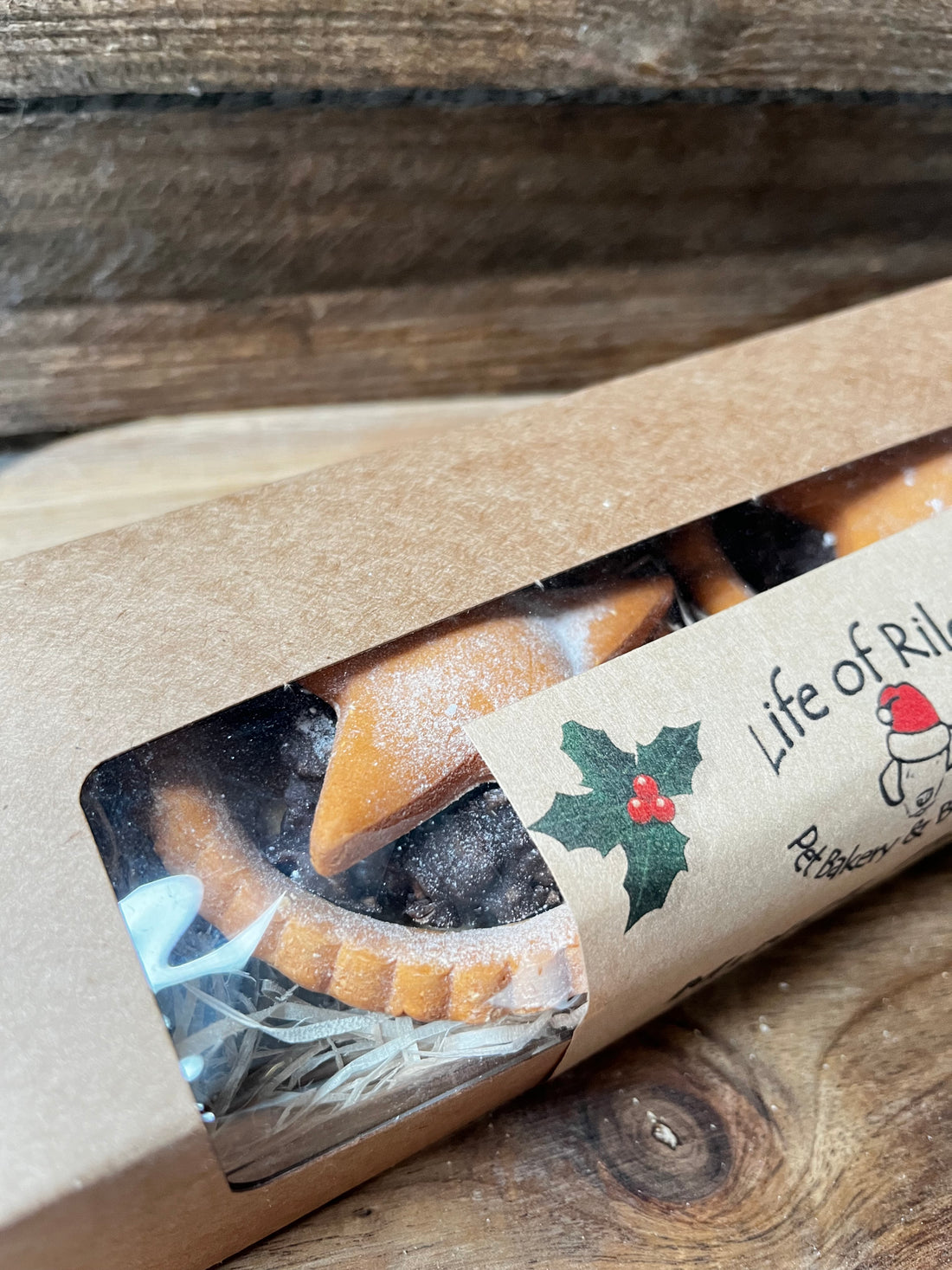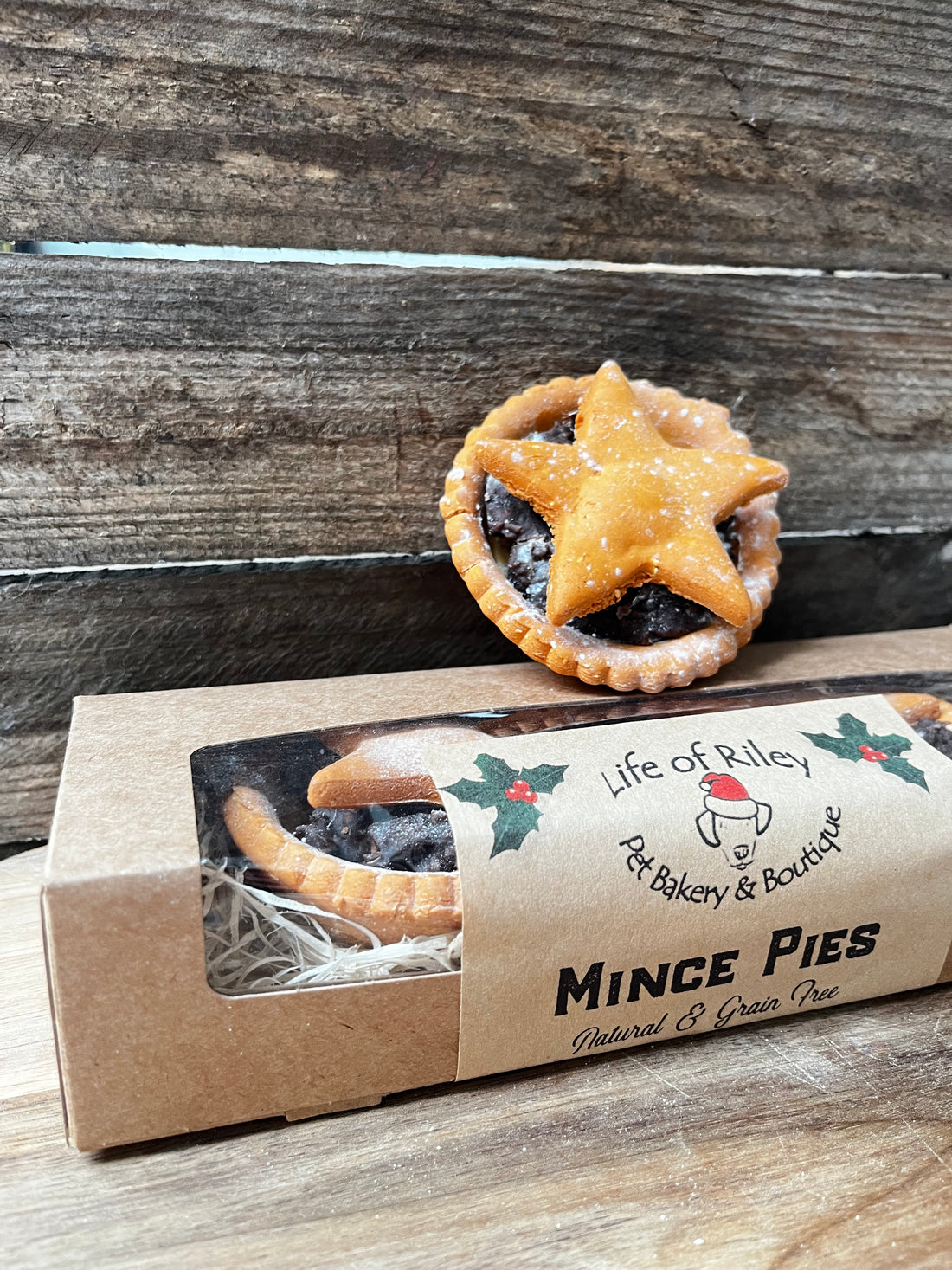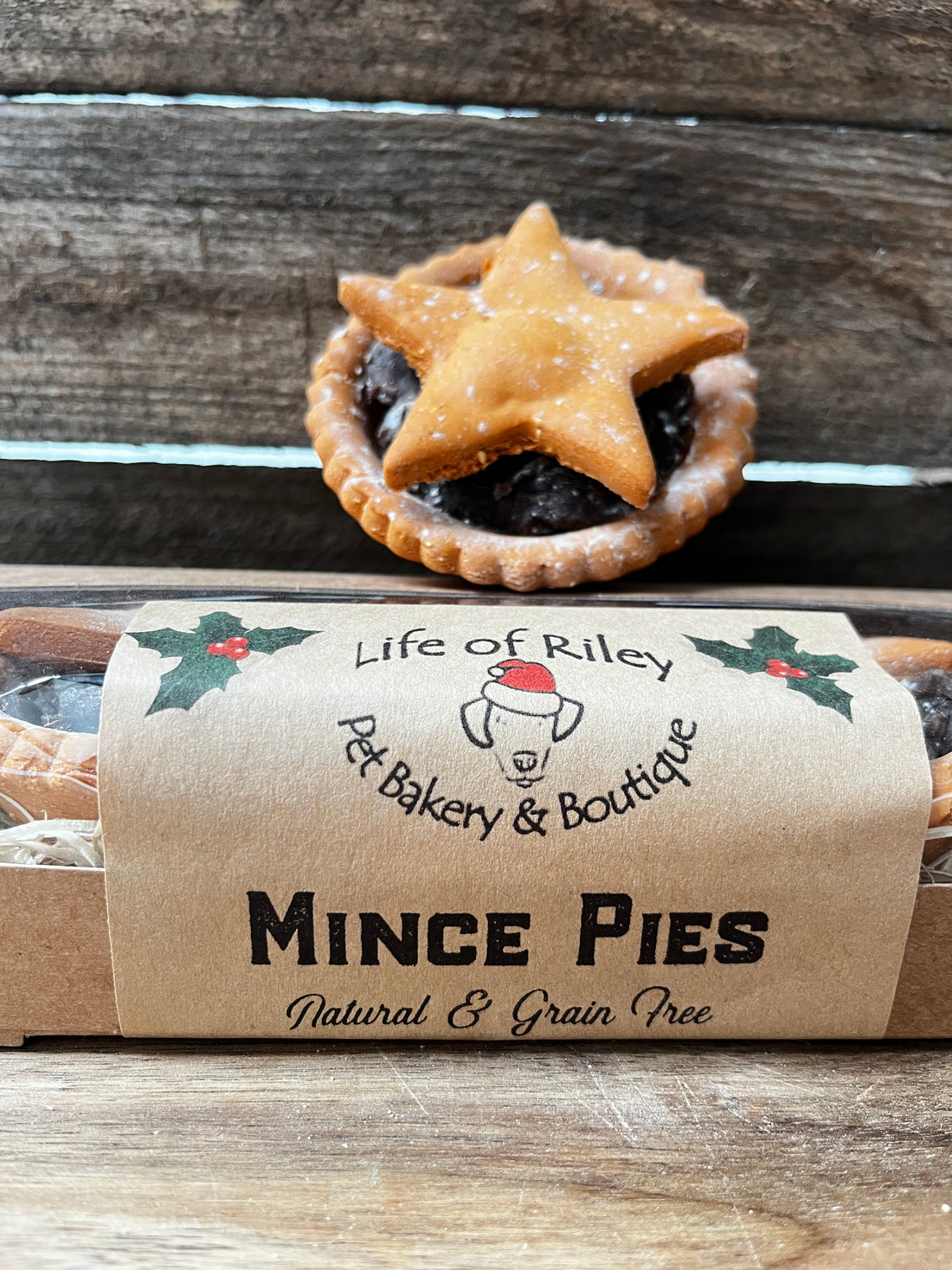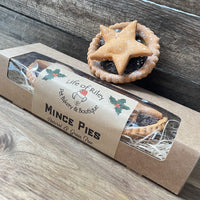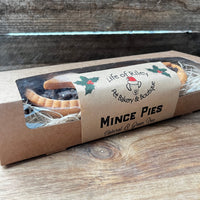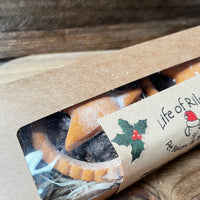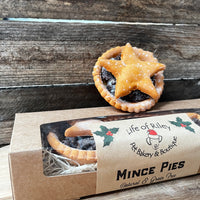 Treat your pup to the UK's only truly natural, grain-free mince pie, created by the guys at Life of Riley! No artificial ingredients here - just the natural goodness your furry friend deserves! Enjoy a special holiday treat and let your pup indulge! Woof, that's paw-some!
What do Santa's furry friends want for Christmas?  Mince Pies for Dogs! No raisins or sugar here, just a delicious and nutritious treat for your pup that looks just like the real thing. Get ready to hear some doggy yuletide cheers!
These Mince Pies for Dogs are sure to please your pup! LOR's crunchy, peanut butter pastry and carob icing make a tasty treat, and with no fillers or unnecessary ingredients, their sensitive tummies are safe. And with two in a festive gift box, they're perfect for sharing (minus the foil case, of course!). Bark-y Christmas!
Dimensions:
 The boxes for these are 9 x 3 x 2"
Ingredients: 
Mince pie case and star: Gram, organic coconut & homemade peanut butter.
Filling: LOR's signature sugar free plant based icing, with carob and crushed peanut butter biccies.