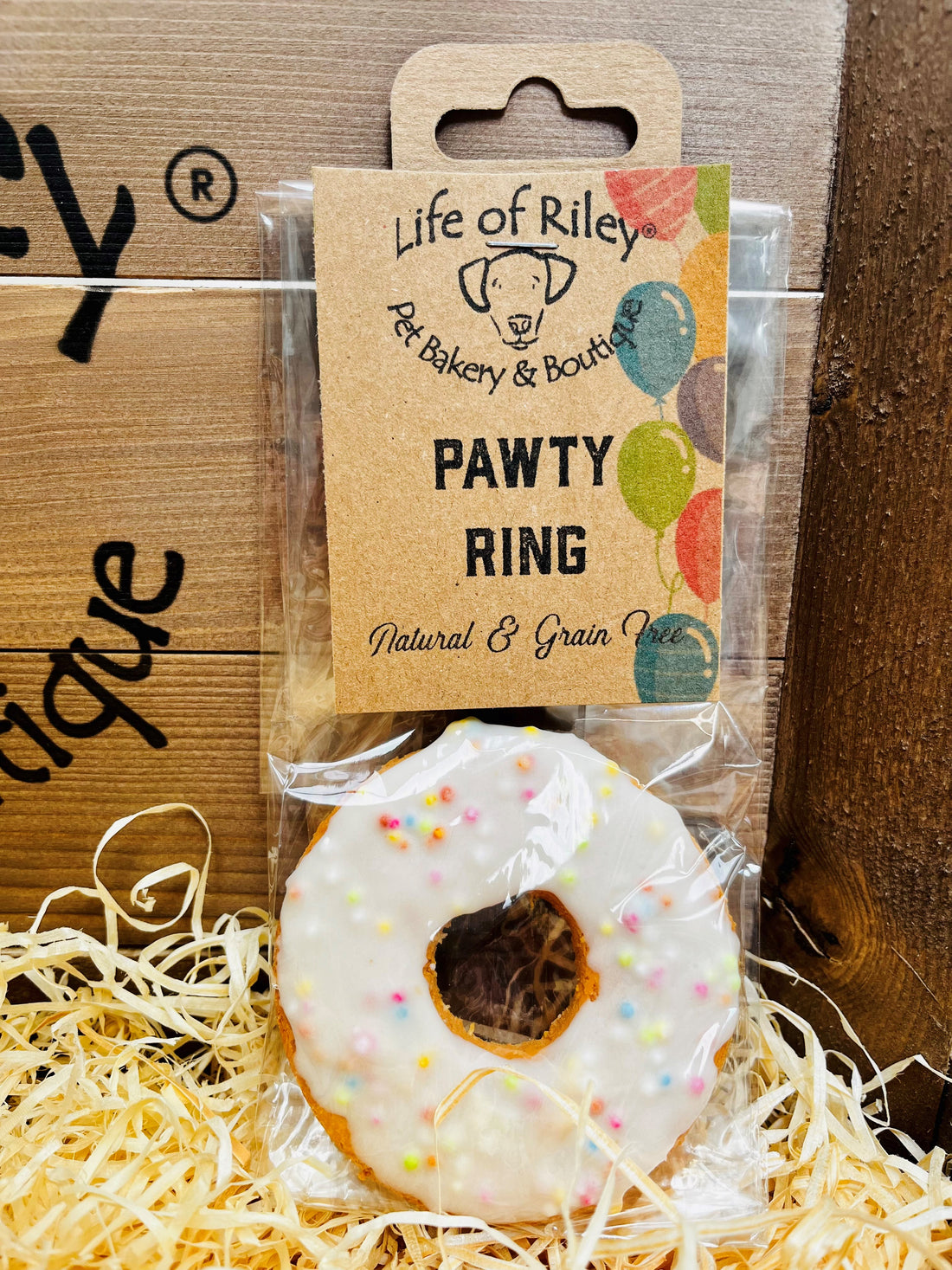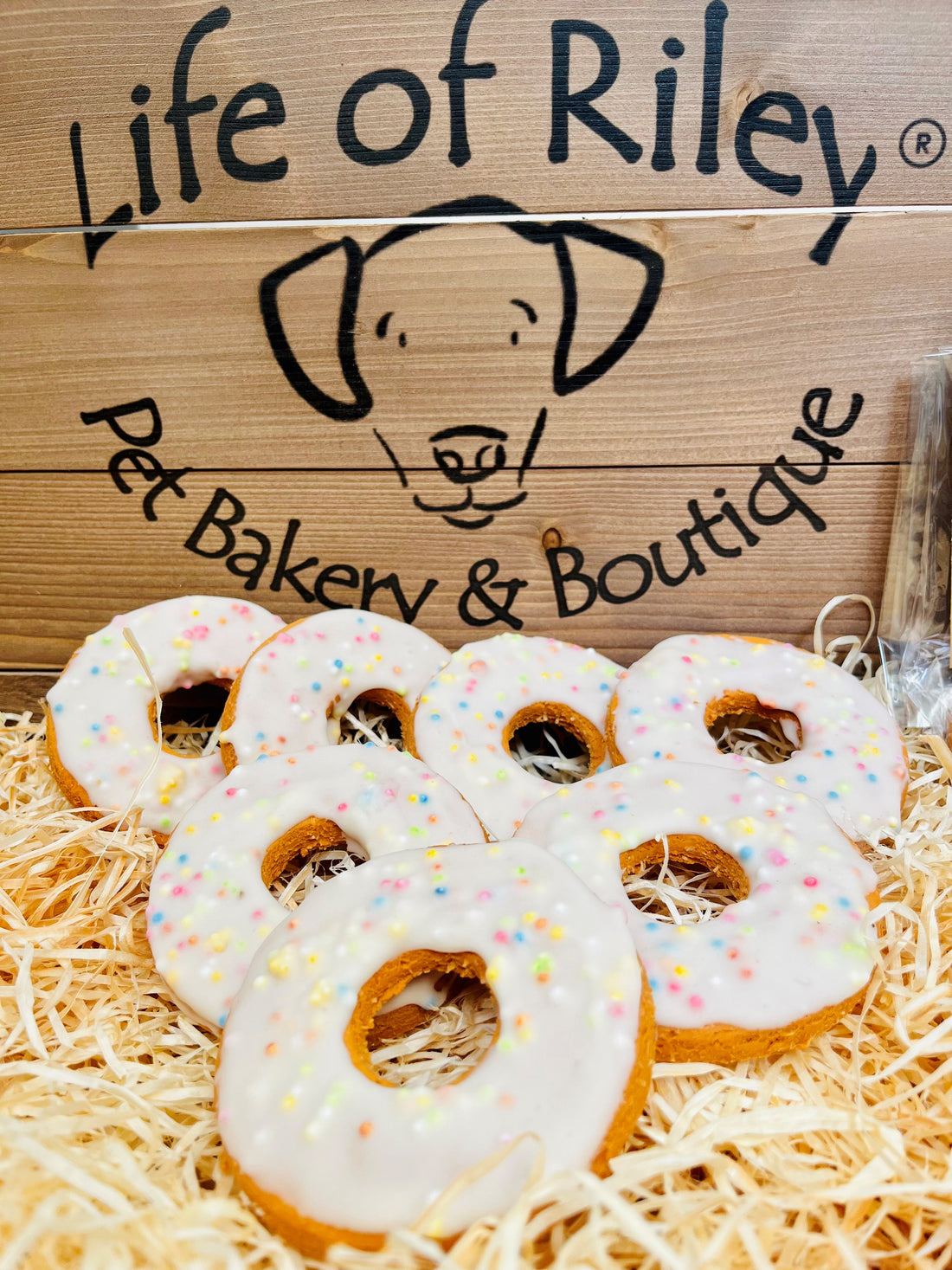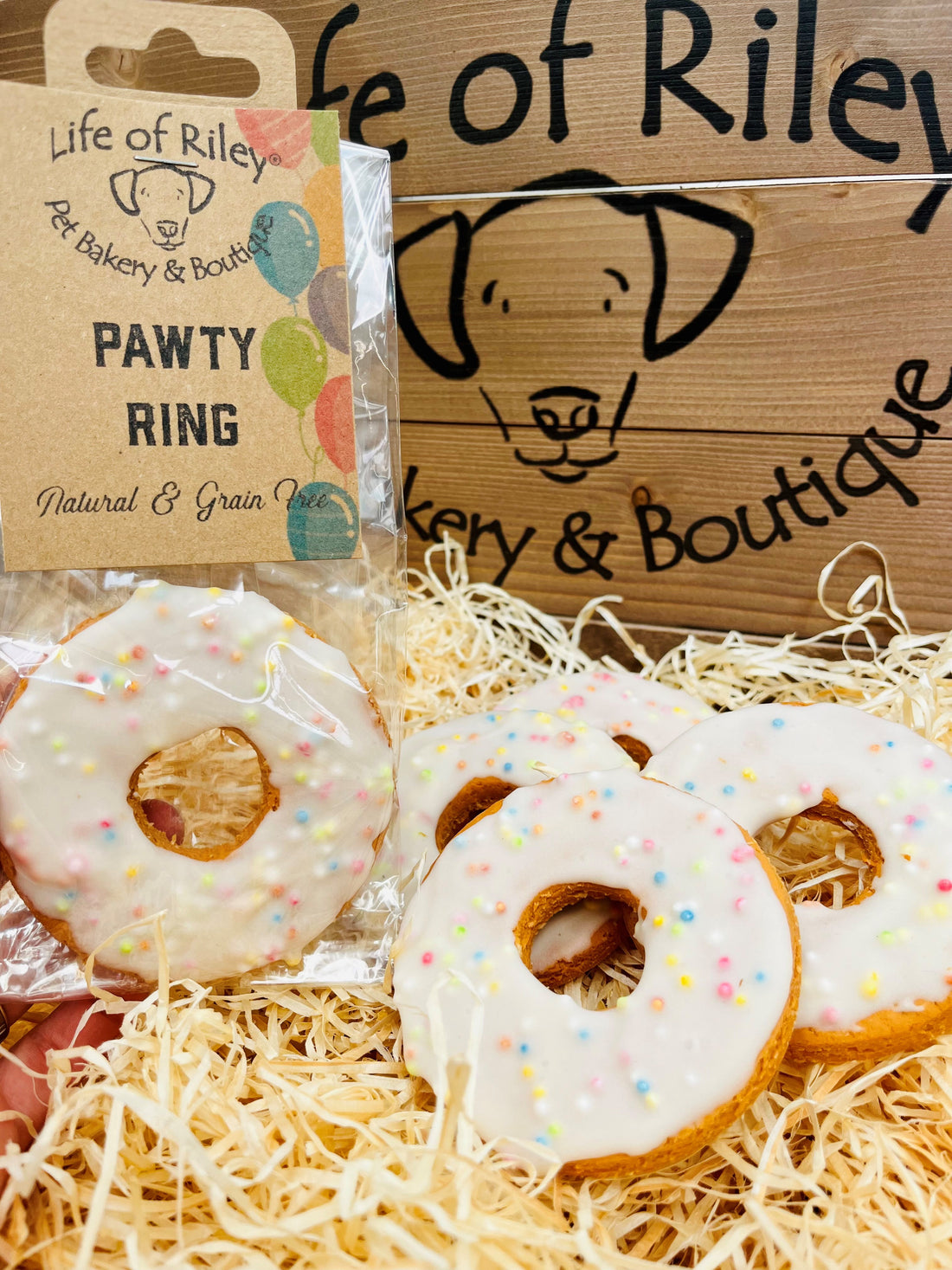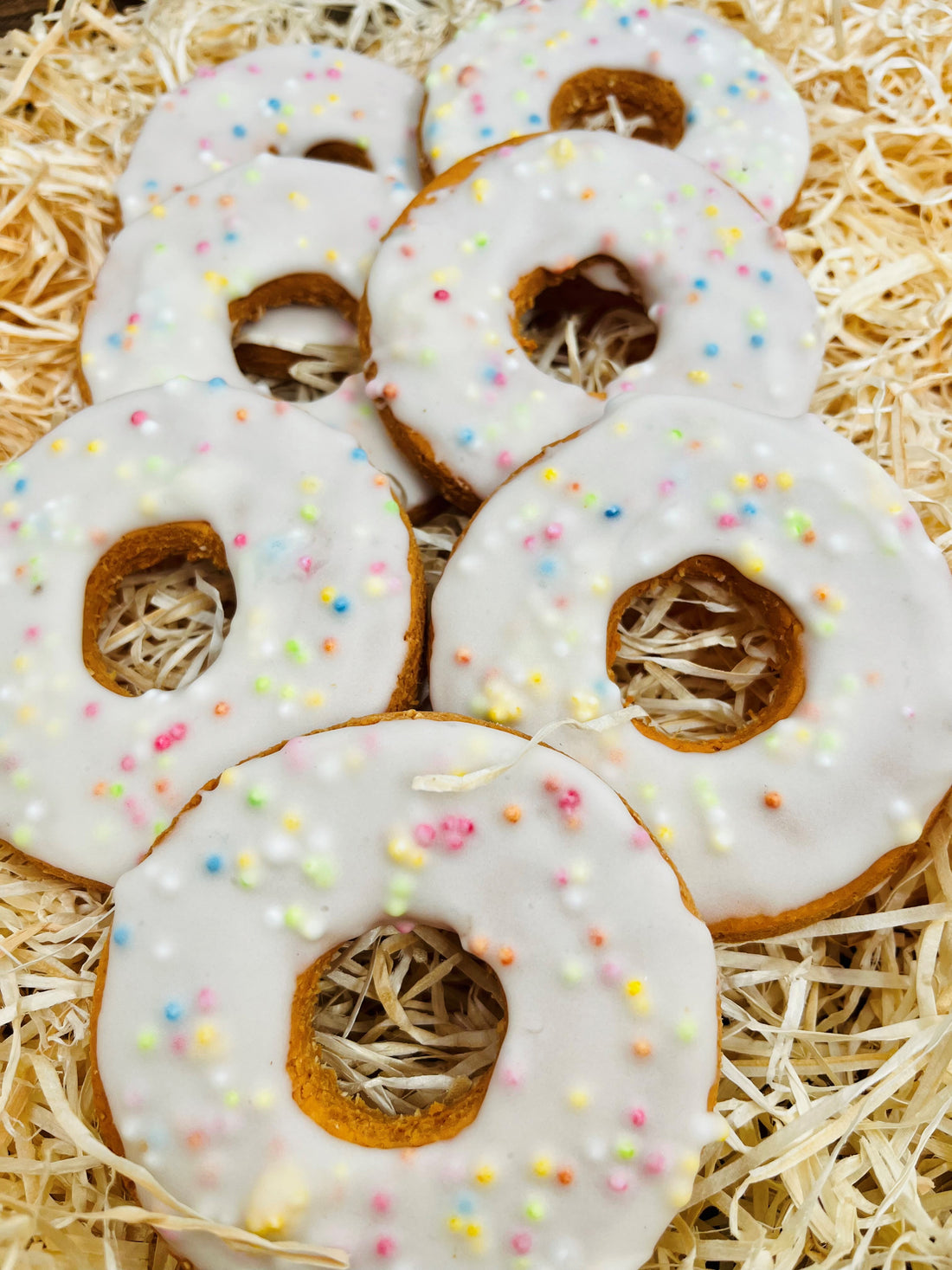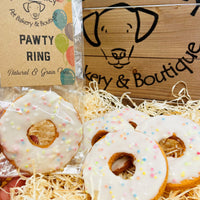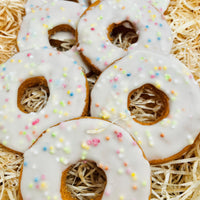 Celebrate your pup's special days with the Pawty Ring! This all-natural, grain-free doggy doughnut is like a party in your pup's mouth! It's specially made for doggos with sensitive tummies, so you can bask in the joy of celebrating with zero guilt! Woof, that's a paw-ty!
Made with LOR's proprietary recipe, each Pawty Ring is a harmonious blend of premium, all-natural ingredients that prioritise your pet's well-being. We believe in providing a delightful treat that caters to your pup's dietary needs without compromising on taste or quality.
LOR's commitment to your pet's health extends to the icing and sprinkles used to garnish the Pawty Ring. Their unique, sugar-free icing and sprinkles add a touch of pizzazz and festivity, ensuring your furry companion gets all the celebration vibes without any harmful sugars or artificial additives.
Key Features:
All-Natural Goodness: LOR source the finest ingredients to create a wholesome, all-natural doggy doughnut that will have your pet's taste buds dancing with delight.
Grain-Free Bliss: Say goodbye to digestive concerns! LOR's Pawty Ring is grain-free, making it gentle on sensitive tummies and a perfect treat for dogs with grain sensitivities.
Tailored for Intolerances: We understand that each dog is unique, which is why LOR's recipe is designed to accommodate sensitive stomachs and dietary intolerances.
Sugar-Free Icing and Sprinkles: Every Pawty Ring is lovingly adorned with LOR's signature sugar-free icing and sprinkles, ensuring your pup gets a flavorful and safe celebration experience.
Made with Love: At the heart of these Pawty Rings is a genuine love for dogs. LOR pour their passion into crafting each doughnut to make every moment shared with your furry friend extraordinary.
Eco friendly packaging: our gift bags and tags are all 100% home compostable too!
Let your furry friend enjoy a special celebration with the irresistibly delicious Pawty Ring! Its paw-some doughnut shape is sure to make your pet's eyes light up. And with its festive style, a Pawty Ring is the perfect treat for your pup's birthday or any other joyous occasion. So, get ready to party like a pup!
Ingredients: Gram flour, coconut, peanut butter & our own blend sugar-free natural icing and sprinkles.
Packaging: These come gift bagged. Our bags are fully home compostable.
Shelf life: 6 months - naturally! No sugar or nasties in sight - LOR makes their own icing!