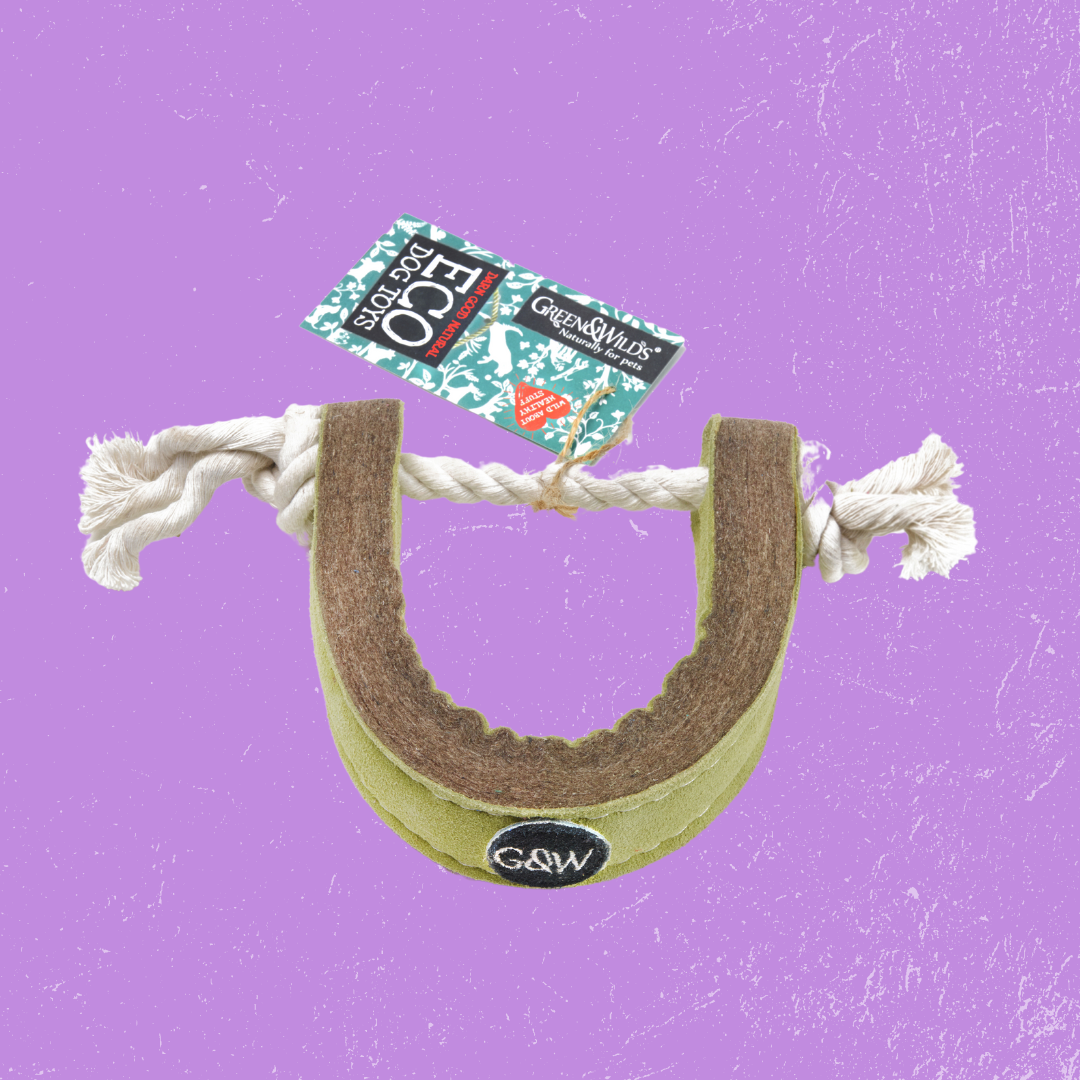 Push Me, Pull Me, Eco Toy
Let your pup learn to Play 'tug' and 'fetch' with "Push Me, Pull Me, Eco Toy!" This eco-friendly toy, made of natural jute and soft suede, is perfect for hours of fun-filled tugging and fetching. Plus, with its sustainable and recyclable materials, it's a guilt-free way to keep you and your pup entertained for hours. Get ready to save the planet and have a good time!
Dimensions: 15 cm x 35 cm x 4 cm.
This product is a play toy only and not a food product. Pets should always be supervised when playing with toys. Please remove if your dog tries to swallow any pieces or chunks. These toys are not machine washable. No toy is indestructible.