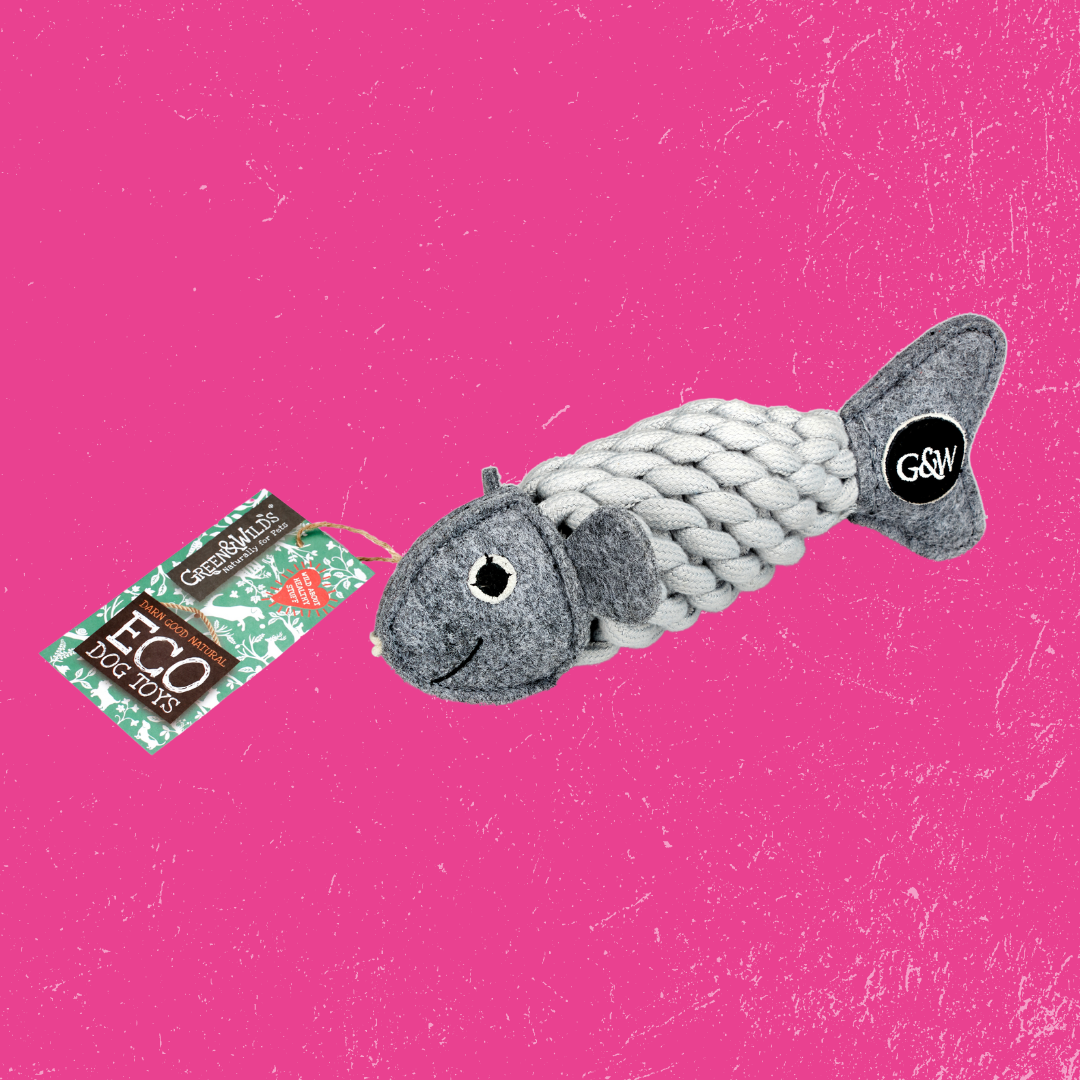 Roger the Ropefish, Eco Toy
Let Roger the Ropefish take the stress out of playtime! Made from sustainable jute rope and suede, this eco-friendly toy will last you a lifetime of tail-wags and flipper-flips. He may be made of sustainable materials, but this ropefish is no pushover, capable of weathering any chew-attack without a single compound to harm your pup. So take the plunge- no need to get your flippers in a twist!
Dimensions: 10 cm high x 27 cm x 7 cm at the widest point.
This product is a play toy only and not a food product. Pets should always be supervised when playing with toys. Please remove if your dog tries to swallow any pieces or chunks. These toys are not machine washable. No toy is indestructible.