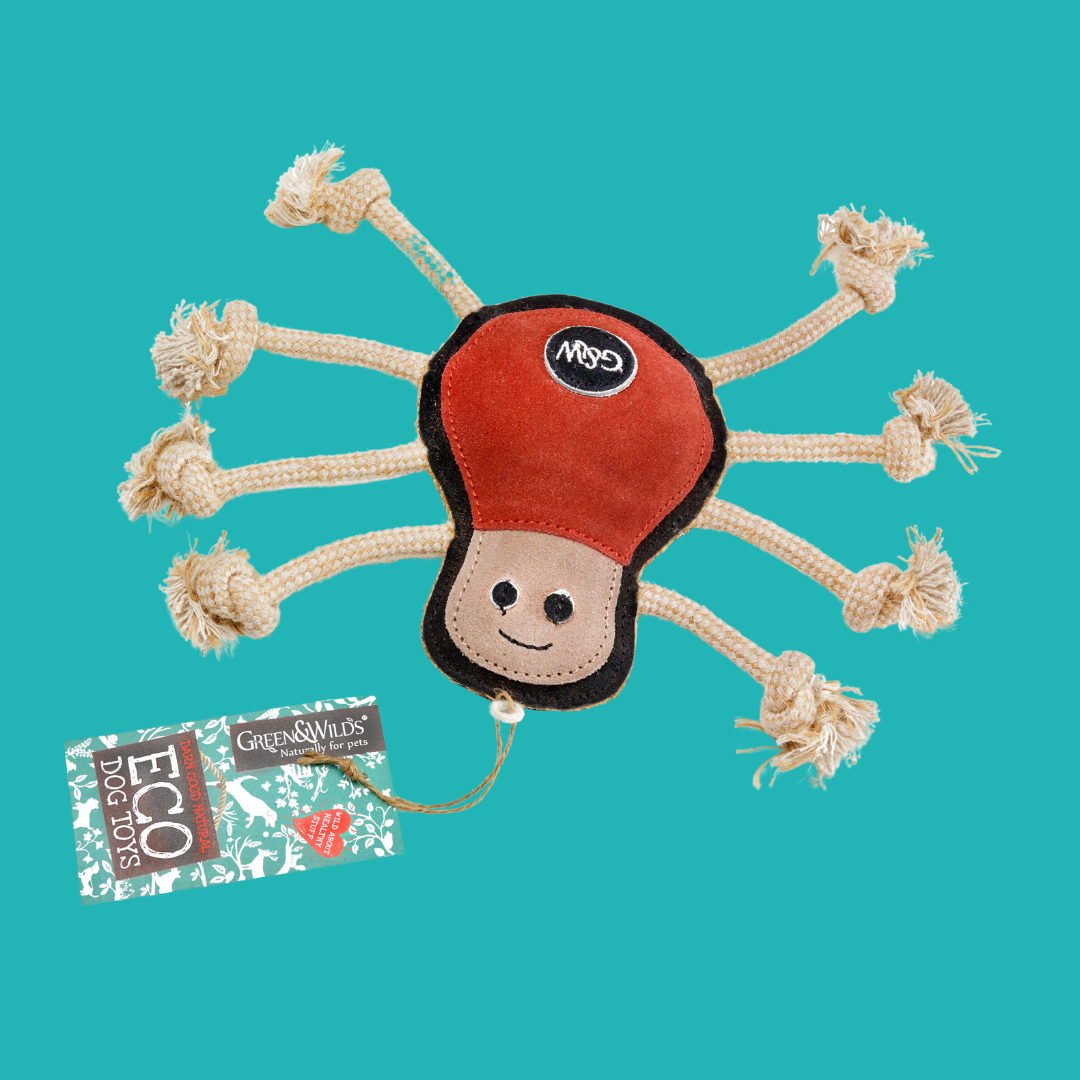 Spike the Spider, Eco Toy
Meet Spike the Spider: the perfect eco-friendly pal for your pup! He's made with natural jute fibres and durable, eco-friendly suede for a fun, long-lasting chew toy that won't hurt the planet. And with eight natural jute rope legs, he's sure to become your pup's favorite! Go ahead - it's time to let Spike spin your pup's world around!
Dimensions: 18 cm x 30 cm x 3 cm.
This product is a play toy only and not a food product. Pets should always be supervised when playing with toys. Please remove if your dog tries to swallow any pieces or chunks. These toys are not machine washable. No toy is indestructible.