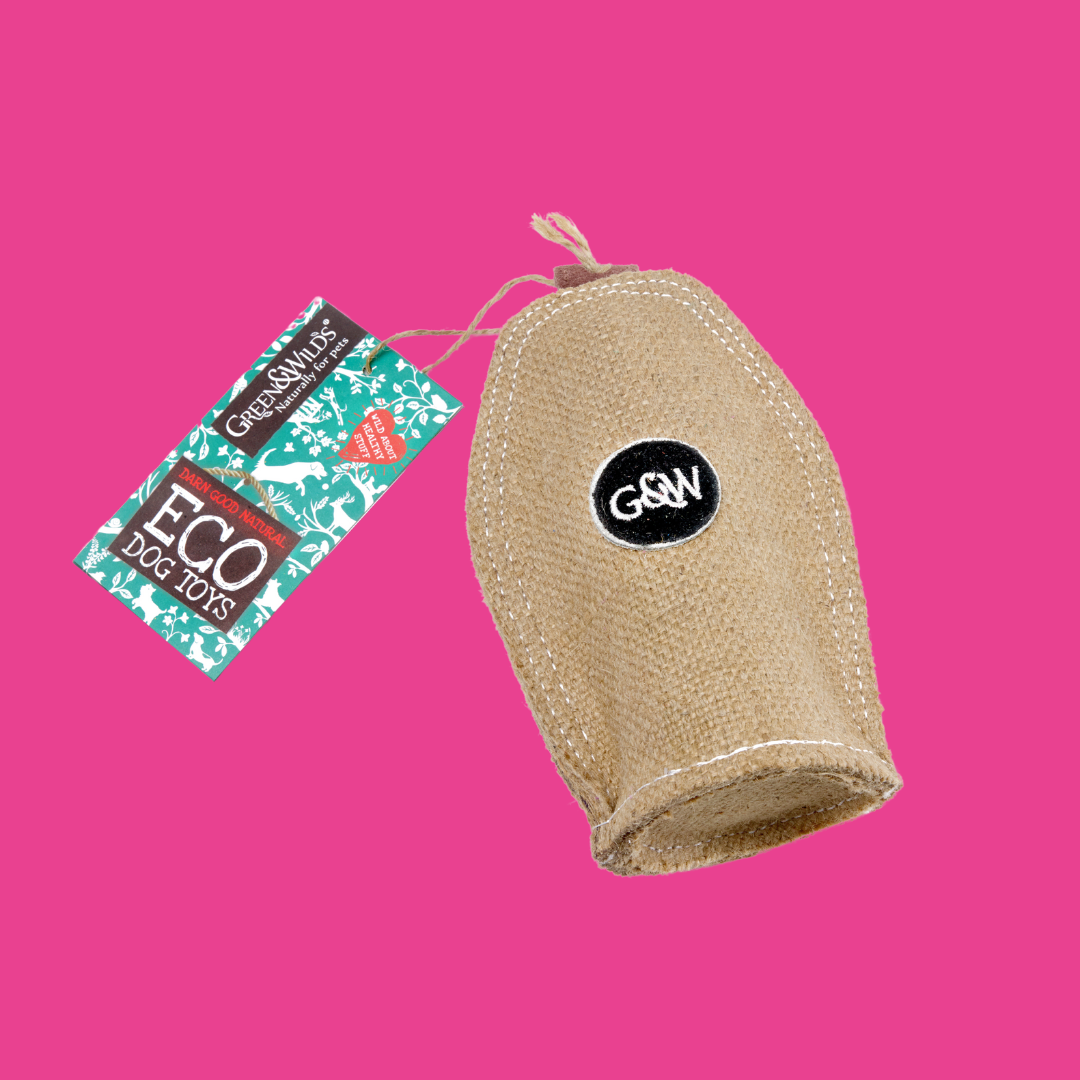 Introducing everyone's favorite new toy, the Crinkler! This eco-friendly pup party is made of 100% biodegradable jute and a recycled plastic water bottle, so you can beat the bad-for-the-Earth blues. Its four layers of twin-stitched jute make it incredibly durable and satisfying to crunch; just what your pup needs for hours of fun!
Dimensions: The Crinkler is 18 cm tall, approx 8 cm in diameter at the base and 11cm at the widest point.
This product is a play toy only and not a food product. Pets should always be supervised when playing with toys. Please remove if your dog tries to swallow any pieces or chunks. These toys are not machine washable. No toy is indestructible.