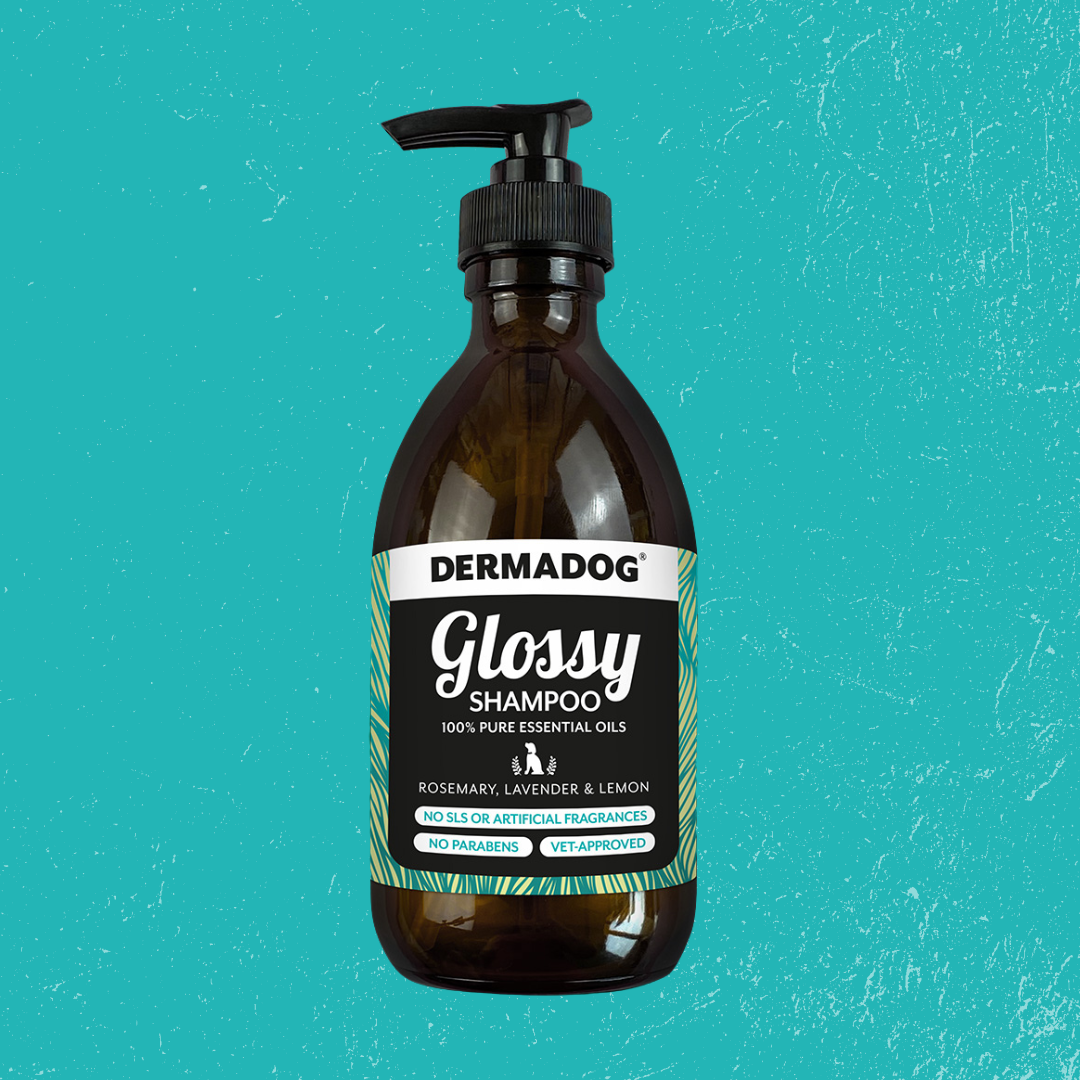 Dermadog Glossy Shampoo 300ml
Glossy Shampoo is made from a certified organic, made from an SLS FREE base and containing only pure essential oils (no artificial fragrances), Glossy liquid shampoo is bottled in beautiful, amber glass bottles complete with a dispensing pump.
Easy to use; it lathers well and is free from artificial fragrances.
Contains pure essential oils of rosemary, lavender and lemon.
Lavender: Gentle and soothing, calms anxiety, helps to heal minor wounds and infections. Deodorising. Improves blood circulation to the hair follicles to promote hair growth and prevent hair loss.

Lemon: Fresh, uplifting, clarifying and antiseptic.

Rosemary: Naturally flea repelling and deodorising. It can increase cellular metabolism, which stimulates hair growth and promotes healing. Leaves coat feeling glossy and smooth.
Ingredients (Glossy): Aqua, Sodium Coco-Sulfate, Cocamidopropyl Betaine, Decyl Glucoside, Glycerin, Capryl Glucoside, Laurel Glucoside, Sodium Benzoate, Citric Acid, Coco-Glucoside, Glyceryl Oleate, Levulinic Acid, Sodium Levulinate, Sodium Phytate, Rosmarinus officinalis, Lavandula angustifolia, Citrus limonum.
Made in the UK.