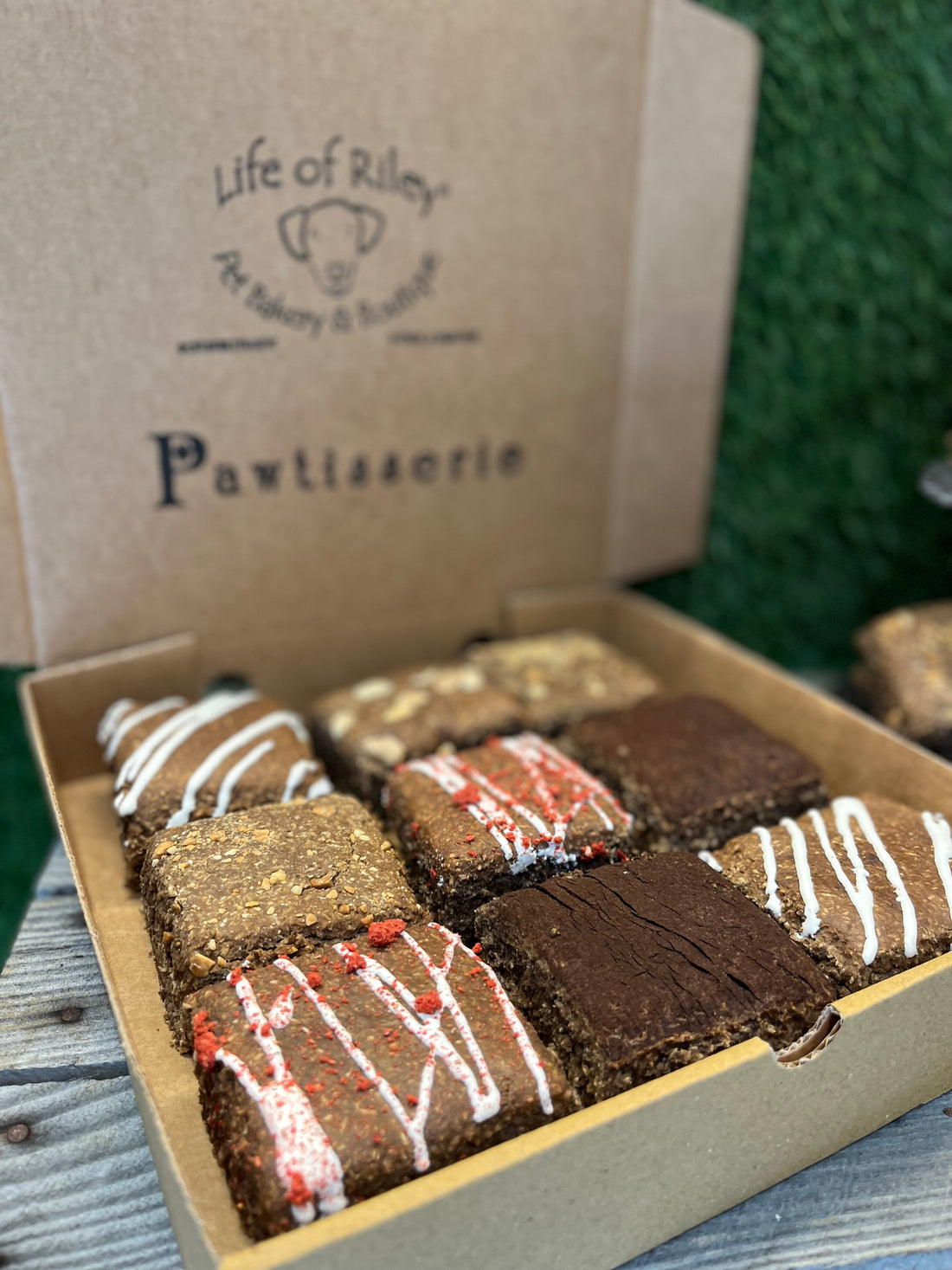 Introducing the Doggy Brownie - Life of Riley's paw-some invention, perfect for your pup's sweet tooth! 
Indulge your pup's sweet tooth with these Doggy Brownies! Handcrafted using ingredients that are gentle on their tummy, these delicious treats are hypoallergenic and tailored to those with sensitive systems and food allergies - so Fido can have his cake and eat it too (literally!).
These are roughly 6.5cm x 6.5cm so a great treat for all sizes! These are not a gooey brownie, so will not cause a mess or stain on clothes / furniture - they are a light biscuit texture and can easily be broken up into smaller pieces for small breeds.
Shelf life: 6 months - please do not refrigerate - to be kept in dry ambient temperatures.
Ingredients: Gram flour, coconut, peanut butter & carob then dipped / drizzled in LOR's all natural icing and toppings!
Designs will vary - sorry we are unable to take requests.