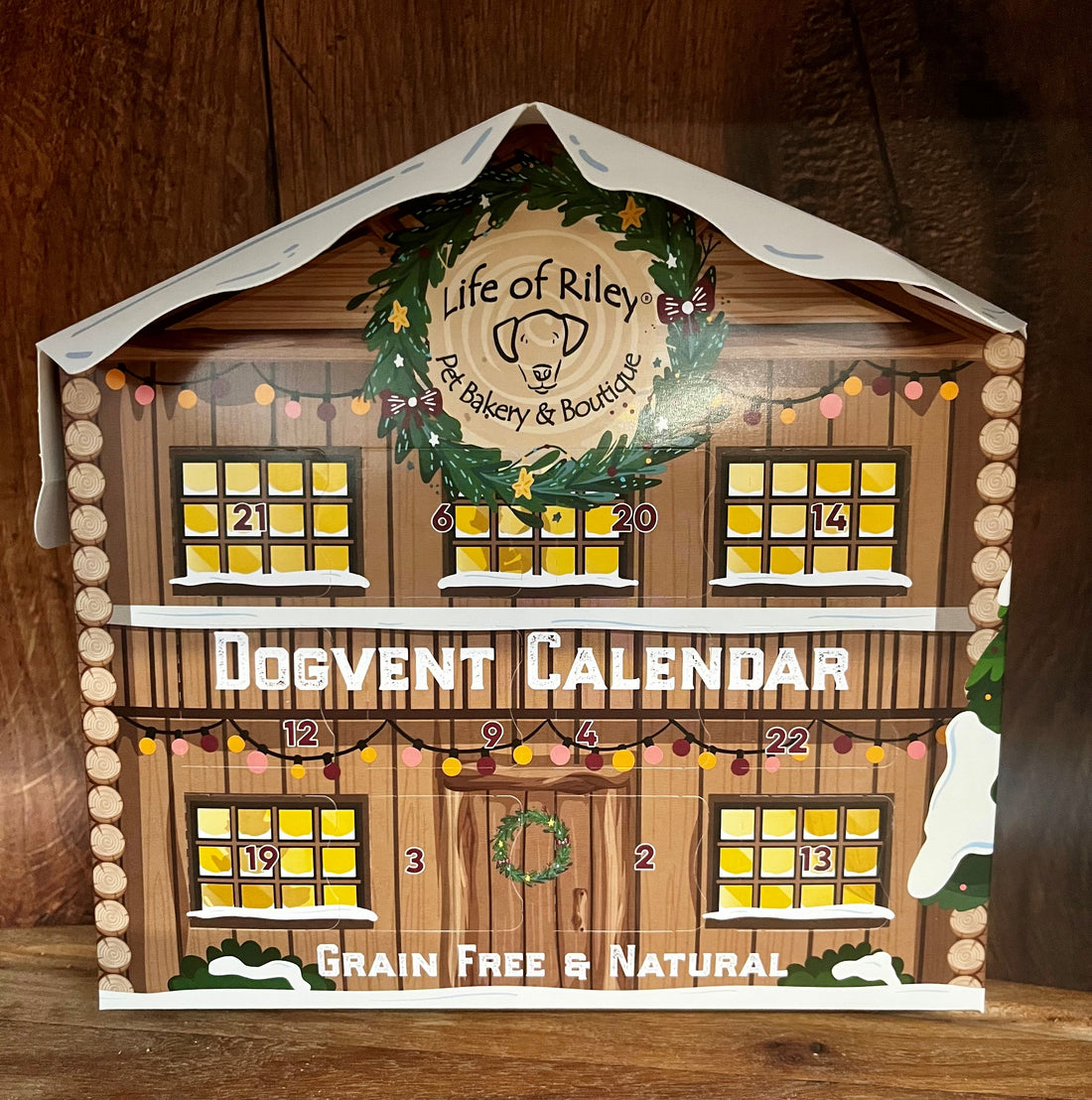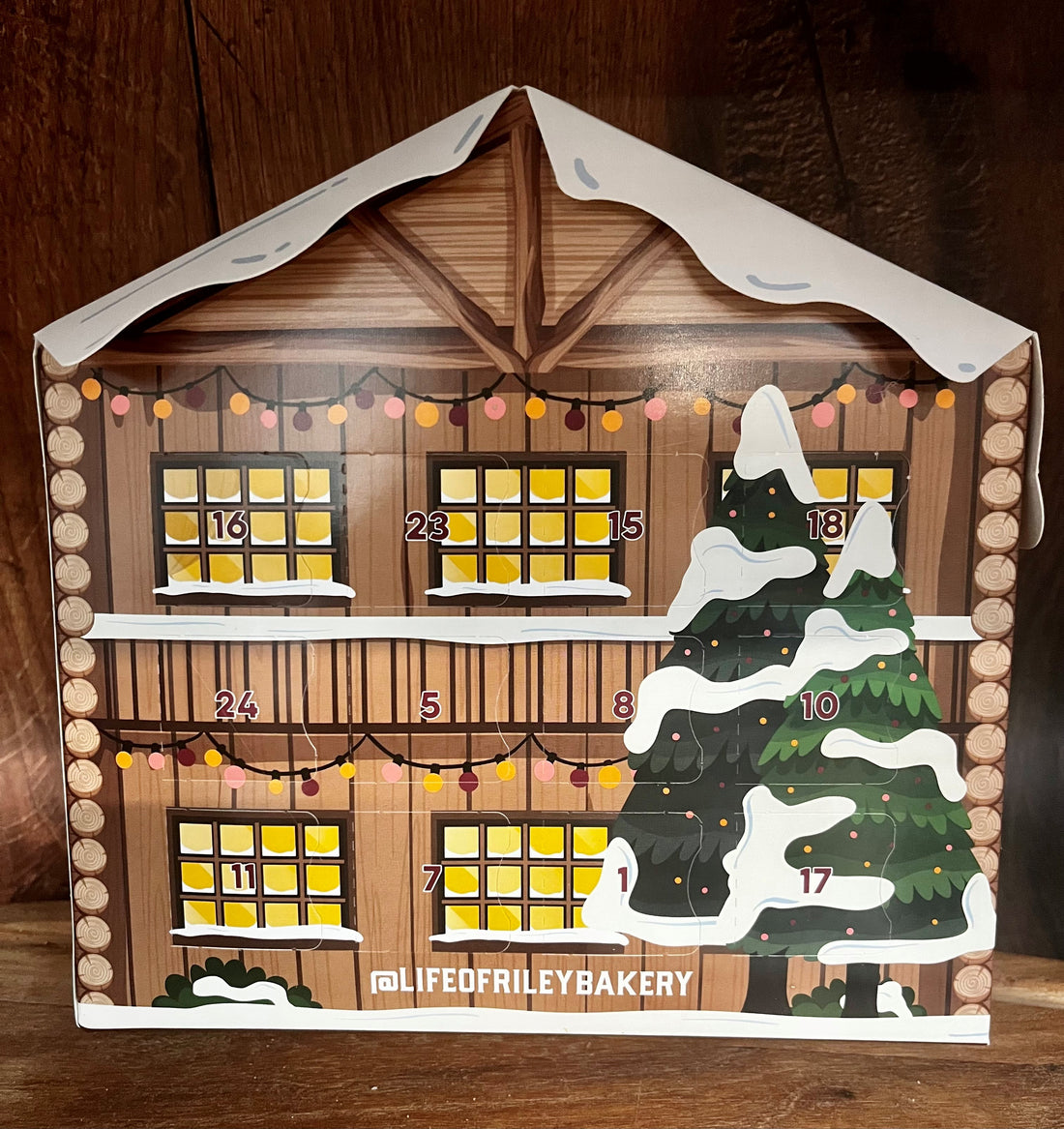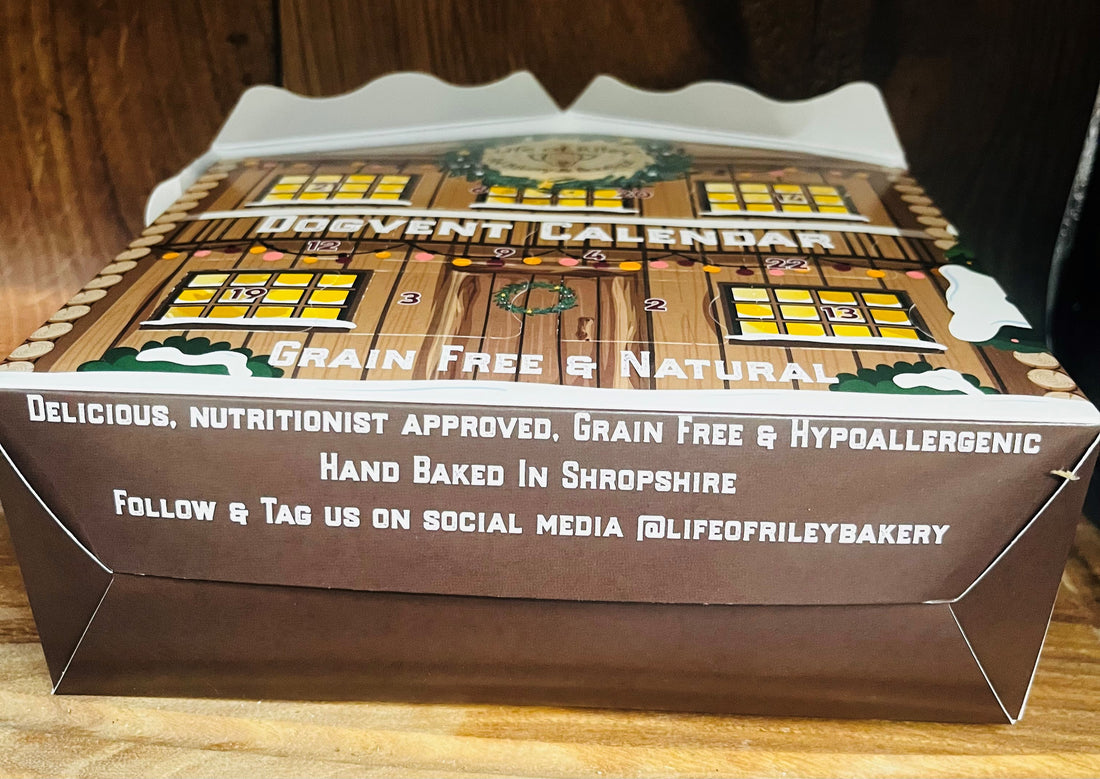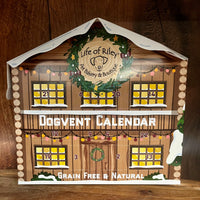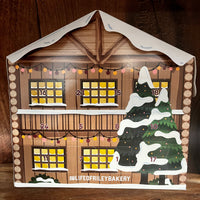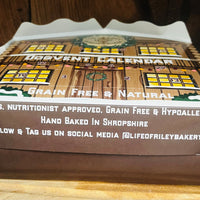 Welcome to 'Dogvent Calendar' - the perfect way for your pup to enjoy the holiday season! Featuring high-quality, natural, grain-free ingredients behind every door, your furry friend is sure to bark with delight! Plastic-free and free-standing, this calendar can stand proudly next to yours so you won't be left out of the fun! Woof!
Grab this Dogvent Calendar and give your pup a holiday treat each and every day! Crafted with sensitive doggie tummies in mind, these treats are irresistibly delicious and made with no artificial ingredients or preservatives. Give your pup the ultimate gift this holiday season- they deserve it!
All treats included are made with only high quality natural grain free ingredients, including gram flour, organic coconut, our homemade peanut butter, beetroot, spirulina, mint, parsley, turmeric, chia seeds, carob, black pepper, valerian, passion flower, chamomile, and fennel, depending on the flavour behind the door!

Each calendar measures 19.4cm x 19.2cm x 7.2cm and contains 24 treats!