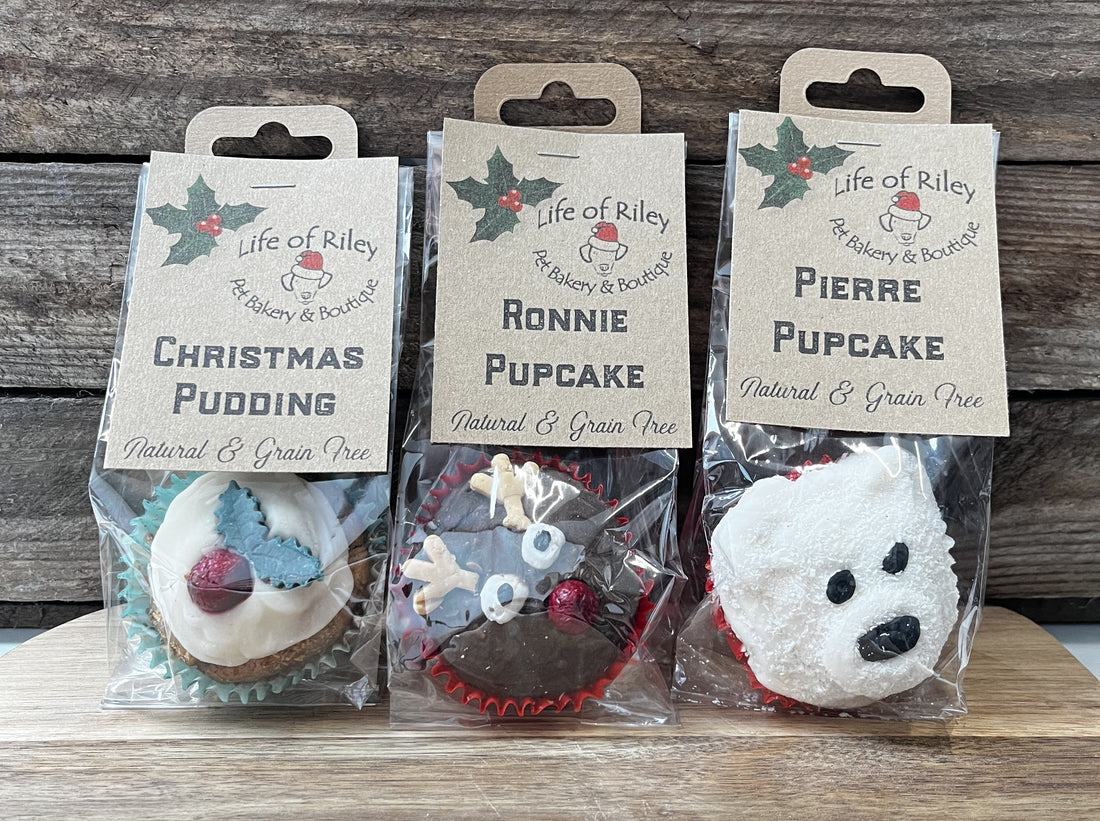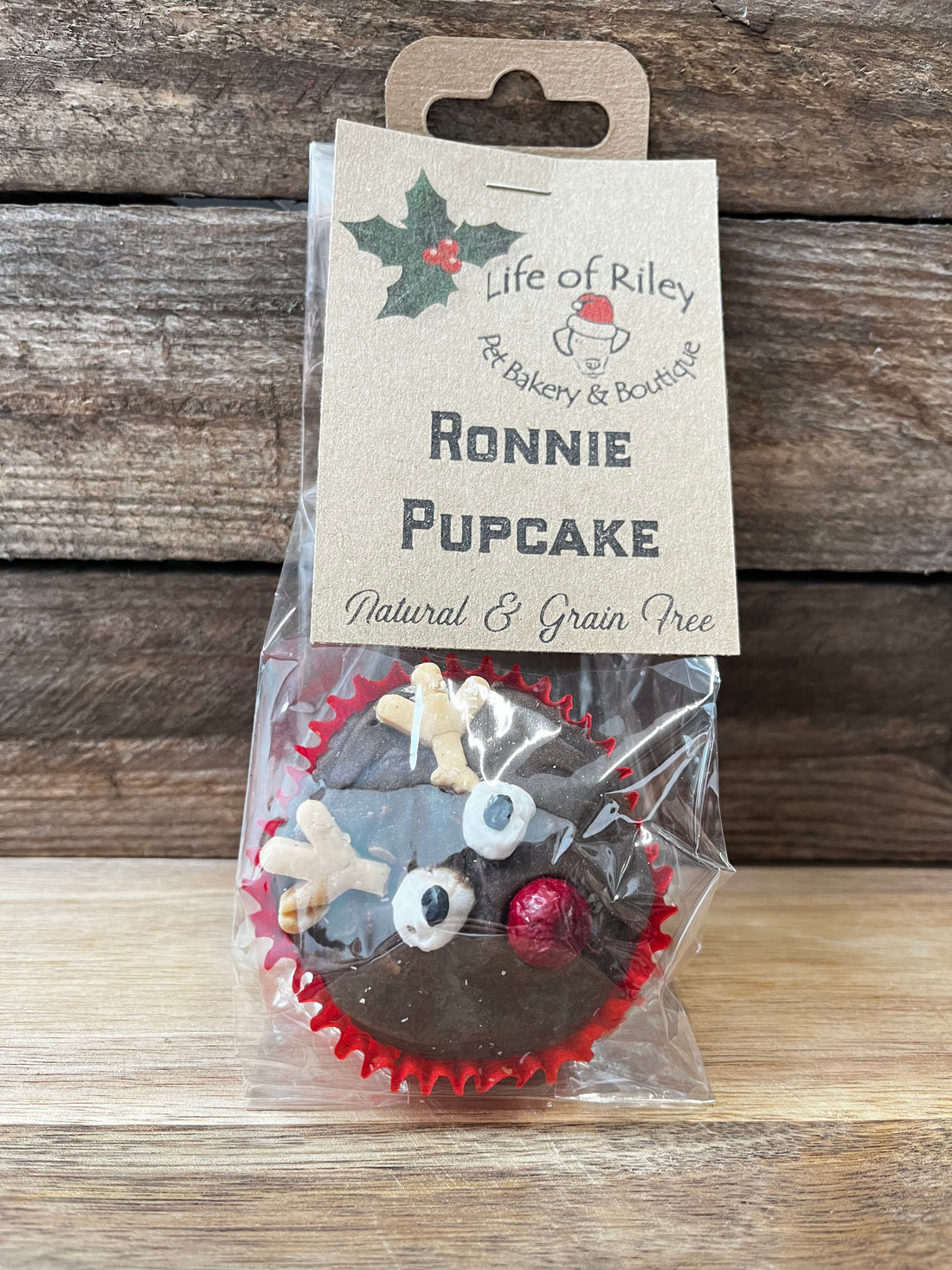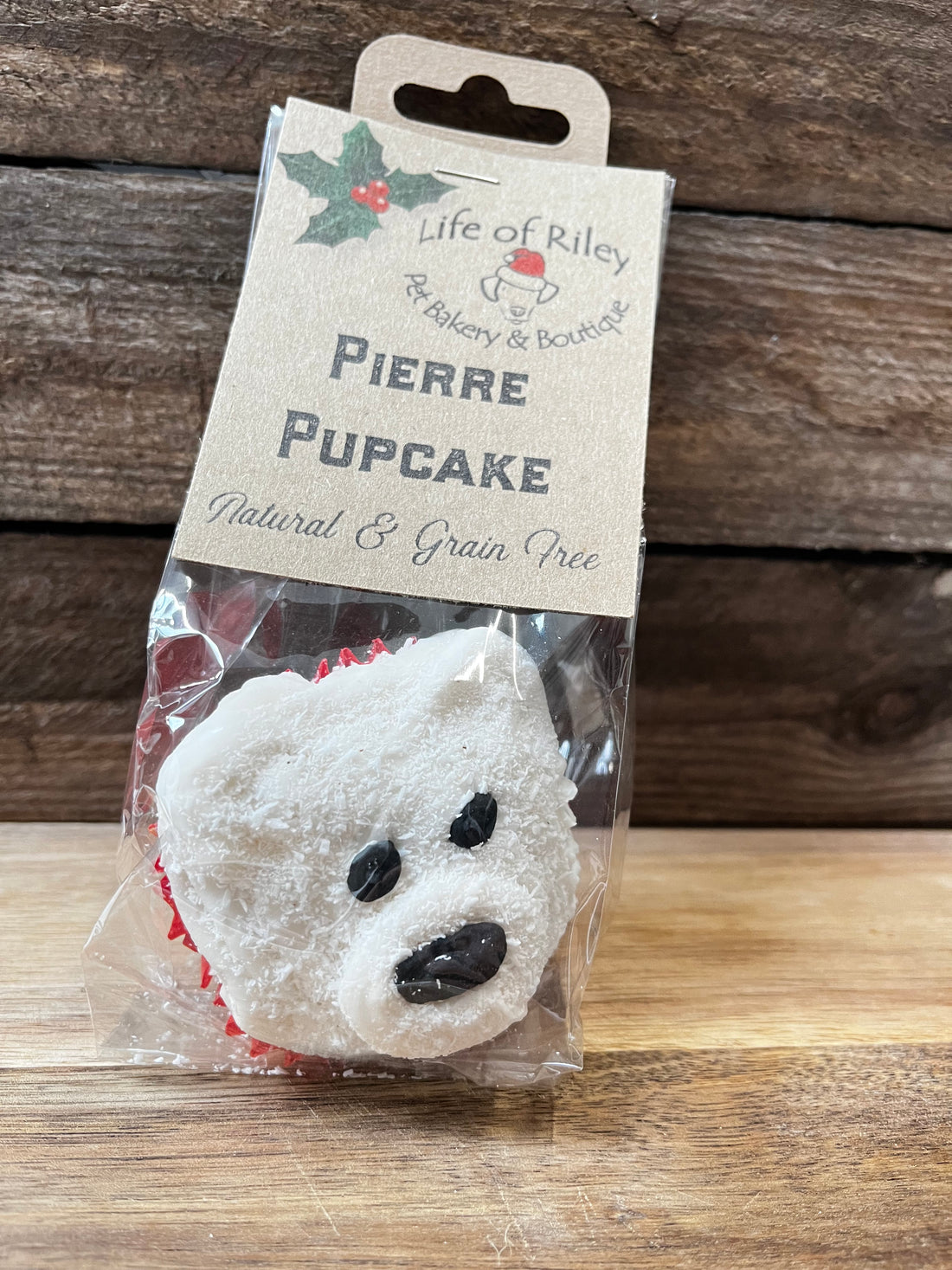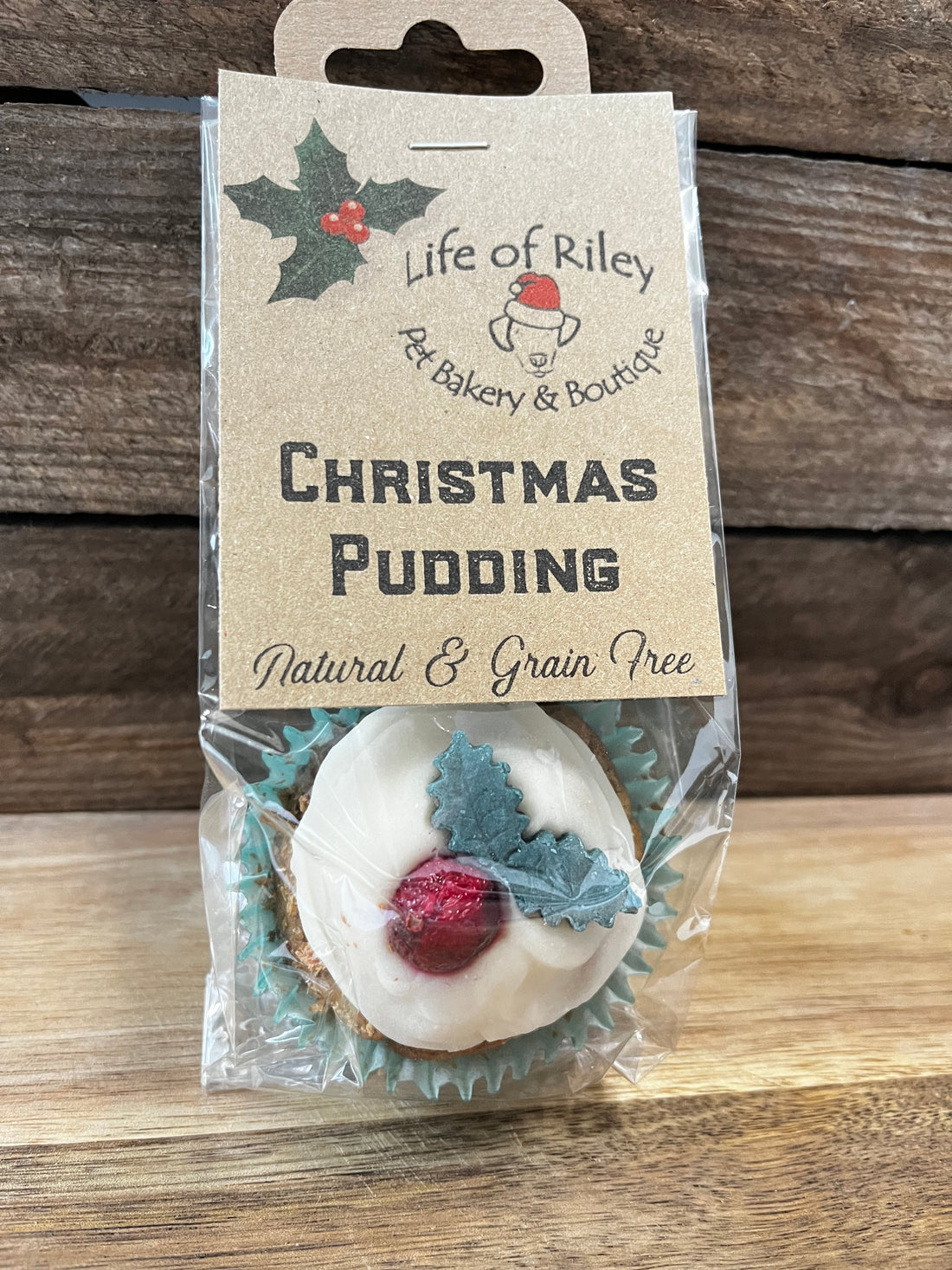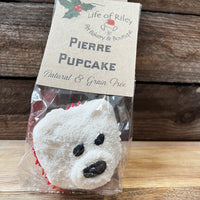 This Woofmas, spread the festive cheer with Pierre, Ronnie, and/or Pudding, these adorable and healthy hand-decorated pupcakes! Gift bagged for convenience, they're sugar-free and low fat (on average, less than 2%!) and suitable even for the most sensitive tummies. With a 12-month shelf life, these delicious treats are sure to be gone faster than you can say 'ruff!'.
Every bite of this light biscuit texture and chewy icing topping is sure to have them drooling. No crumbs will be left when these delicious treats are around!
Ingredients: Muffin Ingredients: Gram Flour, tapioca, plant fibre, apple cider vinegar, spirulina, activated charcoal, peanut butter, coconut, carob, cranberry (flavour dependant).

Average Composition per 100g: Protein 16.86g, Ash 2.06g, Oil 0.7g, Fibre 0.77g
Sugar free plant based natural frosting & toppings (contains peanuts): Protein 0.54g, Ash 0.27 g, Oil 0.3g
Shelf life: 6 months