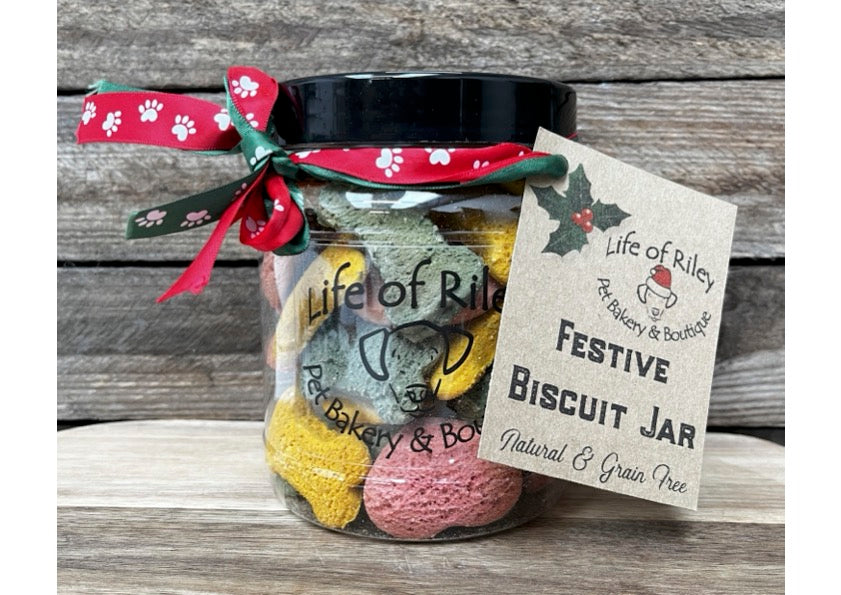 Treat your furry family member to year round festive fun with this Festive Treat Jar from The Life of Riley Dog Bakery! Keep your delicious snacks fresh in this stylish branded container and enjoy at least 360-400g of yummy LOR treats. Full of yummy treats in assorted festive colours and flavours - it's the perfect way to let your dog sample all the amazing flavours LOR has to offer! Yum!
These jars are 100% recyclable PET plastic but are intended to be reused again and again! They are not suitable for the dishwasher, it can be cleaned with a damp cloth and swilled with warm water.
These are 1000ml in capacity and measure 13.5cm tall and 11cm wide.