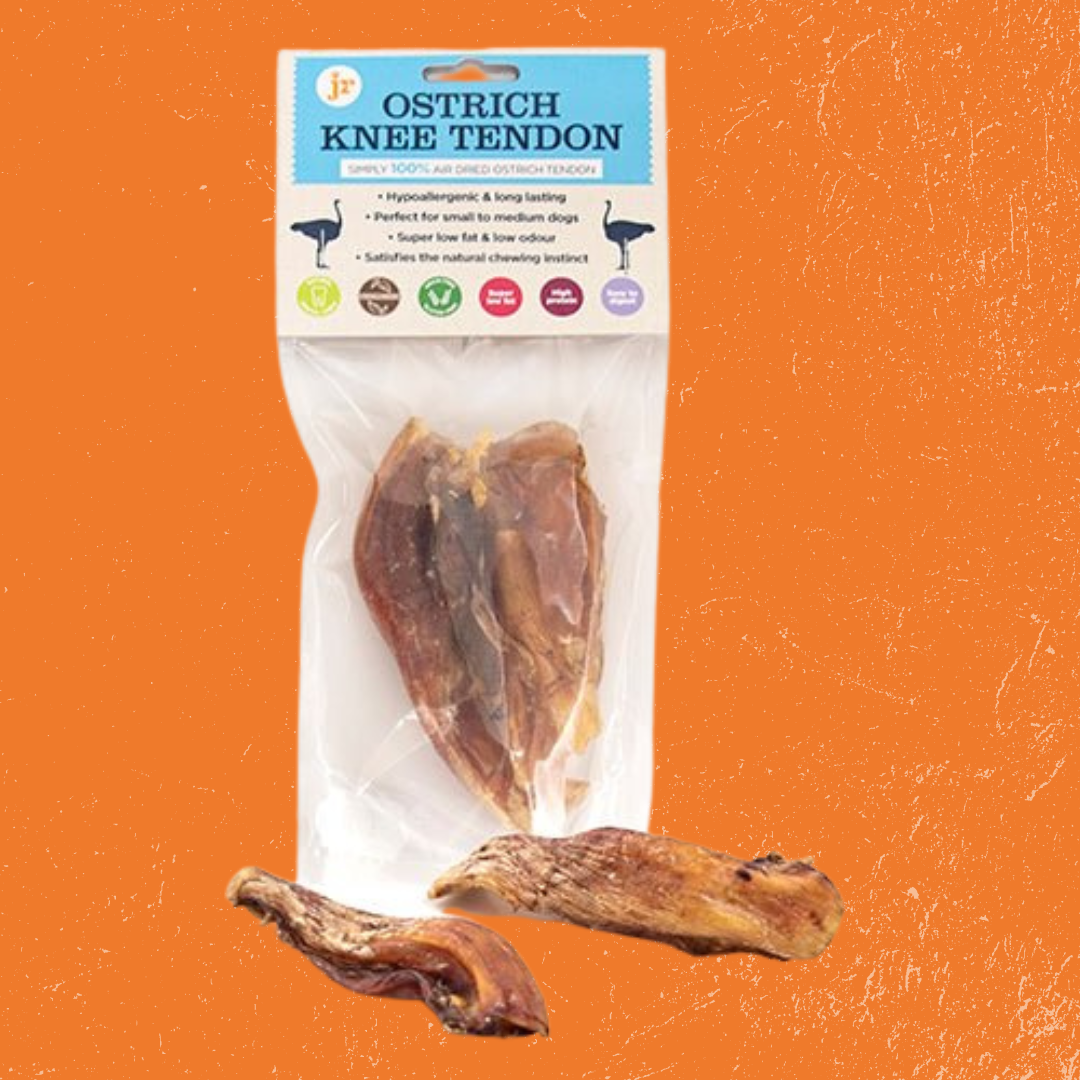 JR Pet Products Ostrich Knee Tendon
JR Pet Products Ostrich knee tendons: perfectly portioned for doggy enjoyment! These 100% Ostrich knee tendons are just the right size for small to medium-sized dogs. Chunky, chewy and practically odourless, these tendons are ideal for keeping Fido's teeth in fighting form. Super low in fat, they make an excellent dental treat that'll floss those choppers in no time!
Key advantages of our Ostrich Knee Tendons include:-
100% Natural, No Additives, No Preservatives, Nothing!
Responsibly Sourced
Hypoallergenic

Practically Odourless
Enrichment Treat
Super Low in Fat
High in Protein which aids muscle and tissue repair
Contains Collagen for healthy coats and skin
Grain and Gluten free
Suitable for puppies over 12 weeks
Healthy and Nutritious
Natural Dental Chew with flossing action for Healthy Teeth and Gums

JR believes that keeping it simple is the best thing for your dog. That's why their Ostrich Knee Tendons contain only one ingredient…100% Ostrich Tendon!
As with all natural chews, we recommend supervising your dog while feeding and ensuring that fresh clean drinking water is always available.
Composition: 100% Ostrich Tendon
Analytical Constituents: Protein 91.21%, Natural oils & fats 0.46%, Ash 0.61%