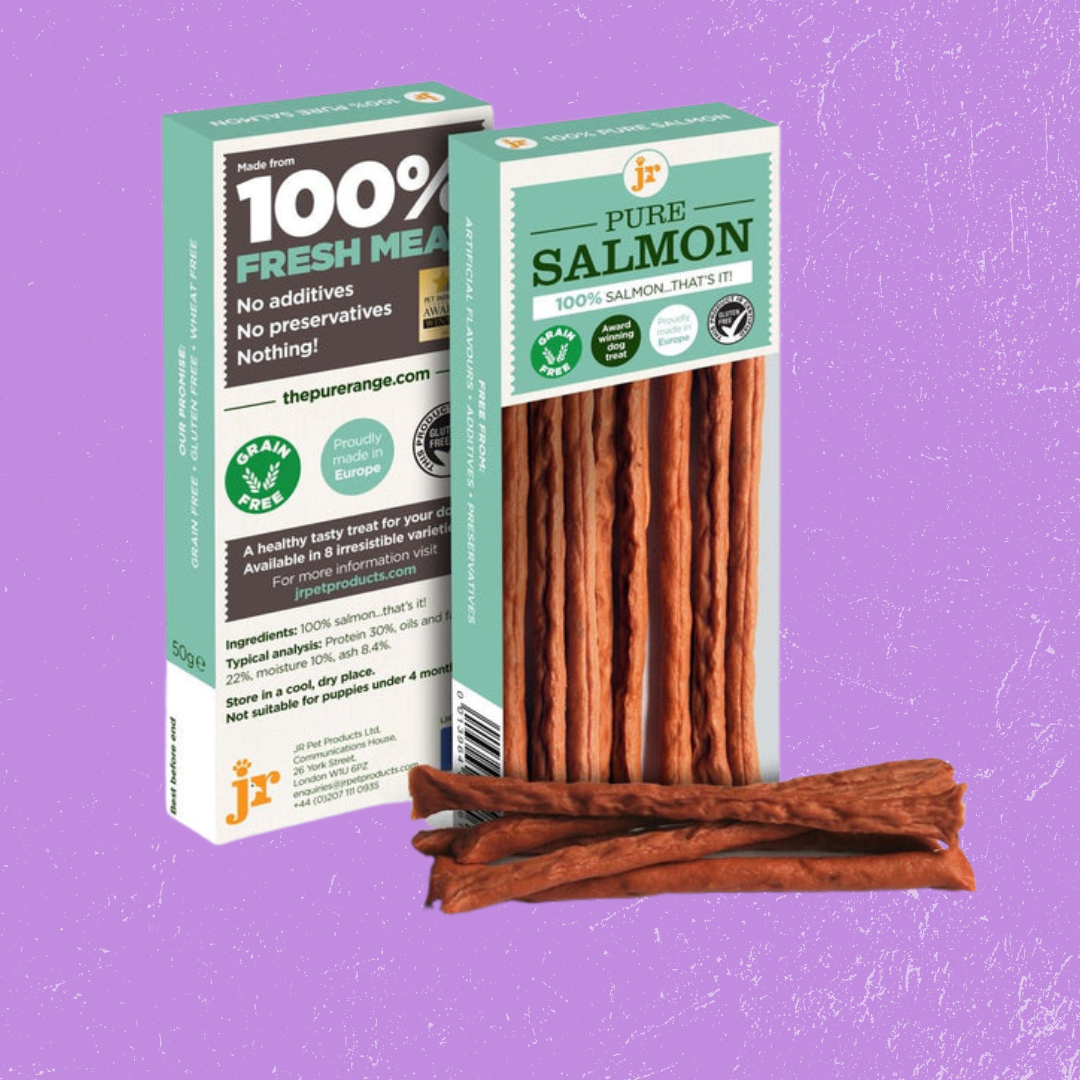 JR Pet Products Pure Salmon Sticks 50g
Treat your pup with something special - JR Pet Products Pure Salmon Sticks!
Every crunchy stick is made with premium cuts of responsibly sourced salmon, no offal, and no additives or preservatives.
Perfect for all breeds, both raw and kibble-fed, this hypoallergenic single-source protein treat is air-dried to maintain its natural goodness.
Gluten-free and grain free, it's ideal for puppies 4 weeks and over - and the recyclable packaging is an added bonus!
Key advantages of these Salmon Sticks include:-
Grain and Gluten free
Hypoallergenic 
Omega Rich
High in Protein which aids muscle and tissue repair
Responsibly sourced
Suitable for puppies 4 weeks and over
Great Reward or Enrichment Treat

Easily Digestible 
Healthy and Nutritious
No Additives or Preservatives
Suitable for all breeds, sizes and ages
JR believes that keeping it simple is the best thing for your dog. That's why their Pure Sticks contain only one ingredient…100% Prime cuts of Meat!
As with all natural chews, we recommend supervising your dog while feeding and ensuring that fresh clean drinking water is always available.
Composition: 100% Salmon Meat...that's it!
Analytical Constituents: Protein 30% Oils and Fats 22% Moisture 10% Ash 8.4%.