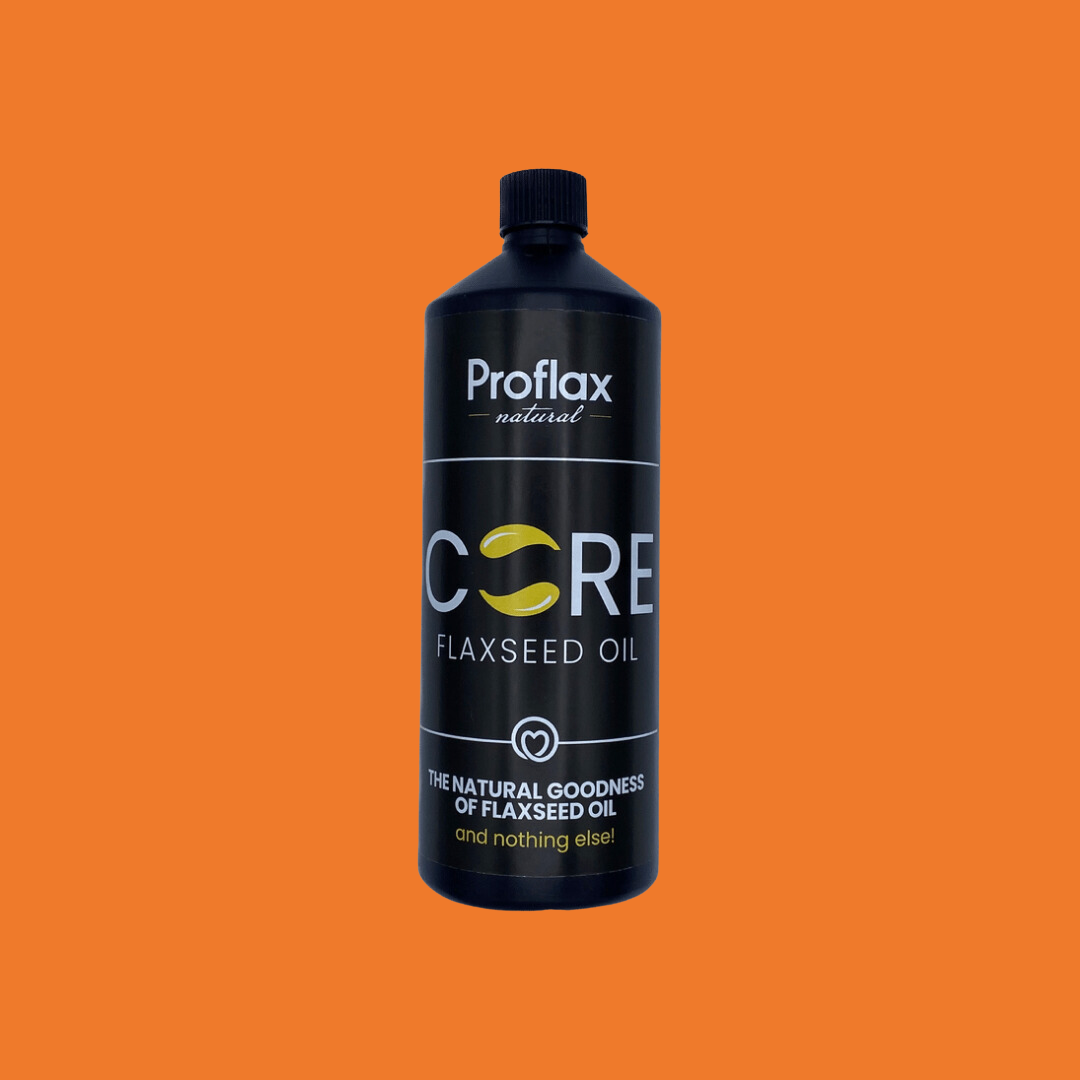 Proflax Core Pure Flaxseed Oil for Dogs
Give your pup the gift of well-rounded health! Proflax's Core Pure Flaxseed Oil keeps tails wagging with its cold-pressed goodness, providing Omega 3 & 6 essential fatty acids in the form of ALA & LA from human-grade British farms. It's DEFRA-approved, so you can wag your tail too!
Does not contain herbs!
Available in 1 litre bottles only.
Proflax Core pure flaxseed oil suitability:
Ideal for use during the recommended 'break' periods or in combination with Proflax herbal oils, powders and tinctures.
Suitable for all dogs & puppies over 8 weeks old. Not to be fed if your dog is allergic to flaxseed oil. Stop feeding 5 days prior to an operation or anaesthetic
More Information, Ingredients & Feeding Guidelines:
Composition: 100% pure cold-pressed flaxseed oil. Vegetable oil (Rapeseed) used to stabilise the oil which is included at 0.17%
Natural Additives: Natural flavouring, Emulsifier (Lecithins), Antioxidants (Tocopherol rich extract)
DOES NOT CONTAIN HERBS!
Feeding: Proflax Core flaxseed oil is suitable for dogs fed all types of diet, whether kibble, wet or raw.
Pour over your dog's regular food once daily. Feed 1ml to every 2kg of dog's weight. Can be used alongside or in rotation with Proflax flaxseed or fish oil herbal blends, powders and tinctures.
Storage: Store either in the fridge or a cold dark place prior to opening and once opened, store in the fridge at all times and use within 8-12 weeks of opening. Shelf life is 12 months and batch number and expiry date are shown on every bottle.