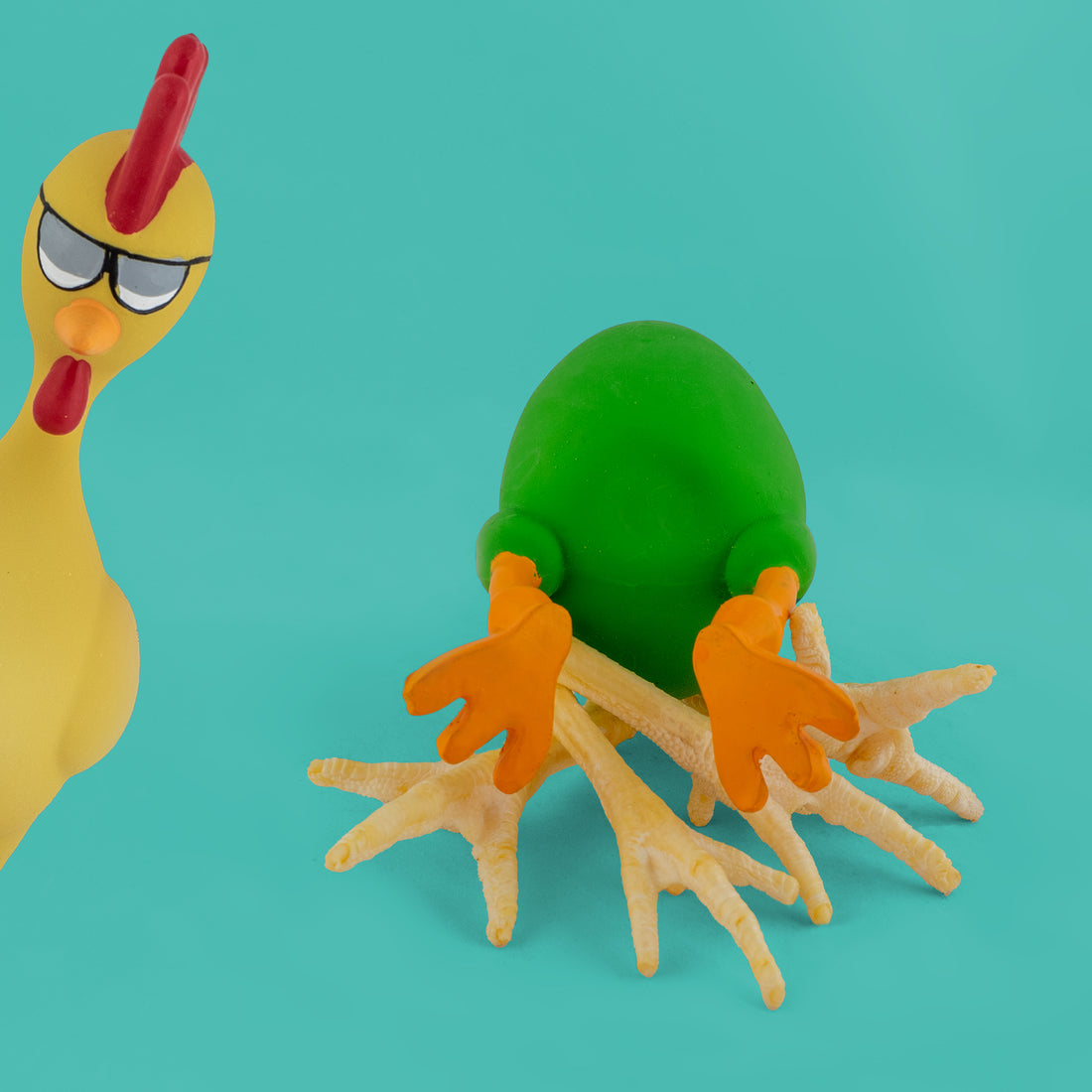 Puffed Chicken Feet (Air Dried)
Puffed Chicken Feet (Air Dried)
Chicken feet are highly nutritious for dogs. They have two main health benefits; they help support joint health, and they assist in maintaining good dental hygiene.
A healthy, natural chew for dogs, puffed chicken feet are gently air-dried which helps to retain more vitamins and nutrients in the drying process. Suitable for all dogs even puppies! Chicken feet are naturally high in Chondroitin and Glucosamine which are the building blocks for joint cartilage.
100% Natural Chicken Feet
Helps Maintain Dental Hygiene
Improves Joint Health
Low in Calories
Full of Vitamins and Nutrients
High Glucosamine and Chondroitin
Suitable for Puppies
** Due to our products being natural, piece sizes may vary **
DID YOU KNOW: Chicken feet consist of skin, cartilage, tendons, and bones. Even without providing much meat, they're high in collagen — the most abundant protein in your body. This collagen content may help relieve joint pain, aid skin health, and prevent bone loss. 🤓
Anti-Aging Tip: If you want your skin to stay wrinkle-free but you don't have the budget for those super pricey anti-aging products, then get your hands on some chicken feet instead. Consuming them often floods your body with collagen that helps keep your skin firm, thus preventing it from sagging as well as developing wrinkles. 😋
Composition: 100% Chicken Feet.
Typical Analytical Constituents: Protein 46.8%, Fat 22.3 %, Ash 13.7%
Pls note: toy(s) not included. 
As with all; natural treats & chews, we recommend supervising your dog while feeding and ensuring that fresh clean drinking water is always available.
Enzo's Pet Pantry