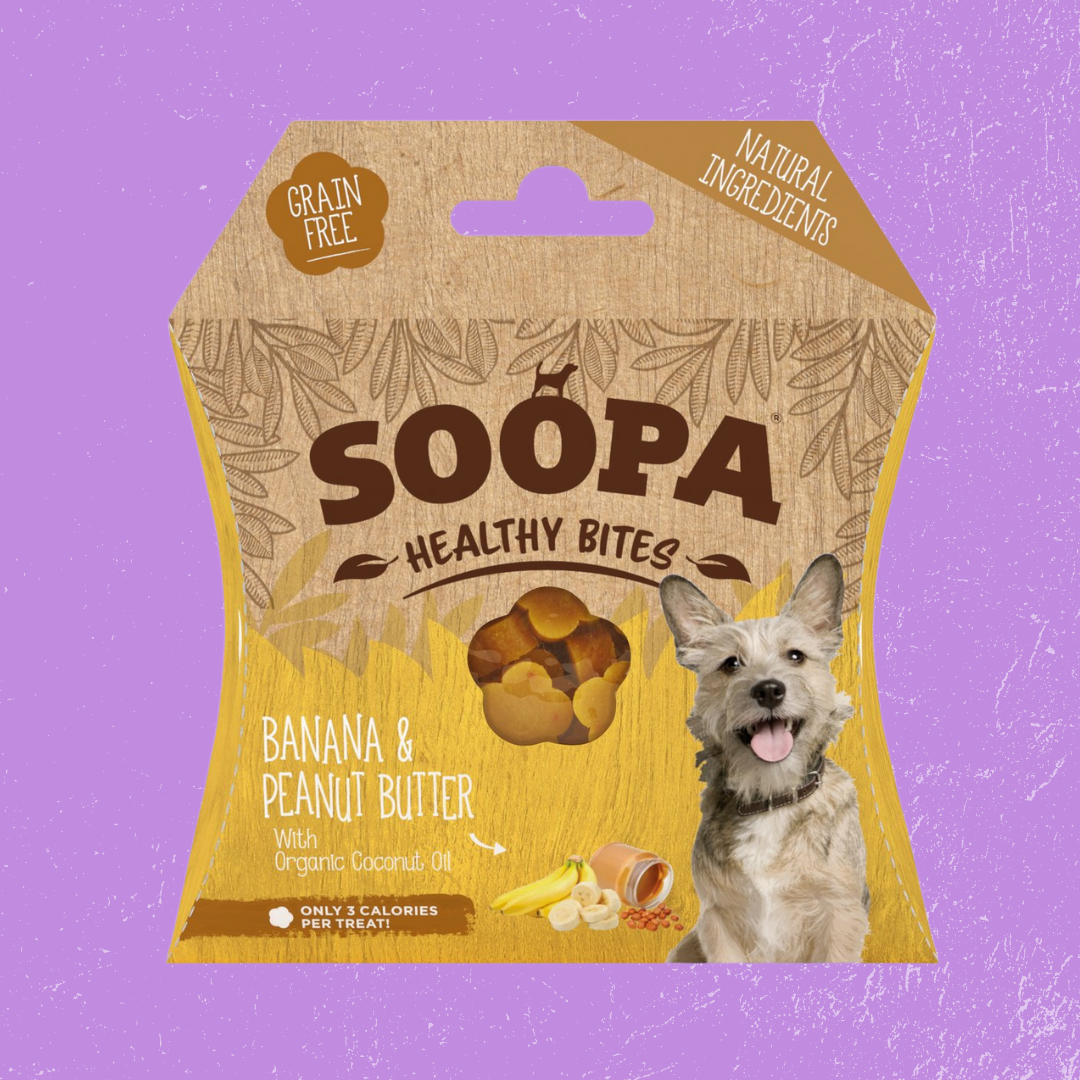 Soopa Pets Healthy Bites: Banana & Peanut Butter
Soopa Healthy Bites are a paw-some way to treat your pup; grain-free, hypoallergenic and made from human-grade ingredients, these small bites are ideal for training - plus, they come in a pocket-friendly pouch, so you can take 'em with you on the go! Check out our five amazing flavours and start spoiling your doggo!
Did you know:
Peanut butter contains healthy fats and Vitamin E helping keep your dogs coat healthy and shiny. Coconut oil is a superfood rich in MCT's which studies have found help boost your dog's brain power while bananas are a good source of Vitamins and fibre to help keep your dog healthy & happy.
Ingredients and Nutritionals:
Whole potato flour, potato fibre, veg glycerine (non palm oil), banana flour 4%, calcium carbonate, peanut butter 2% (palm oil and xylitol free), organic coconut oil 1.5%
Analysis:
Oil/Fat 2.69%
Crude Protein 4.30%
Crude Fibre 1.30%
Ash 5.20%
Moisture 15.8%
Suitable for dogs with:
Obesity
Kidney/liver disease
Allergies
Pancreatitis
Low Immunity
USP:
Natural Ingredients
Vegan
Low Fat
Human Grade
Safe & Easy to Digest
Supports Oral Health
Made in Ireland