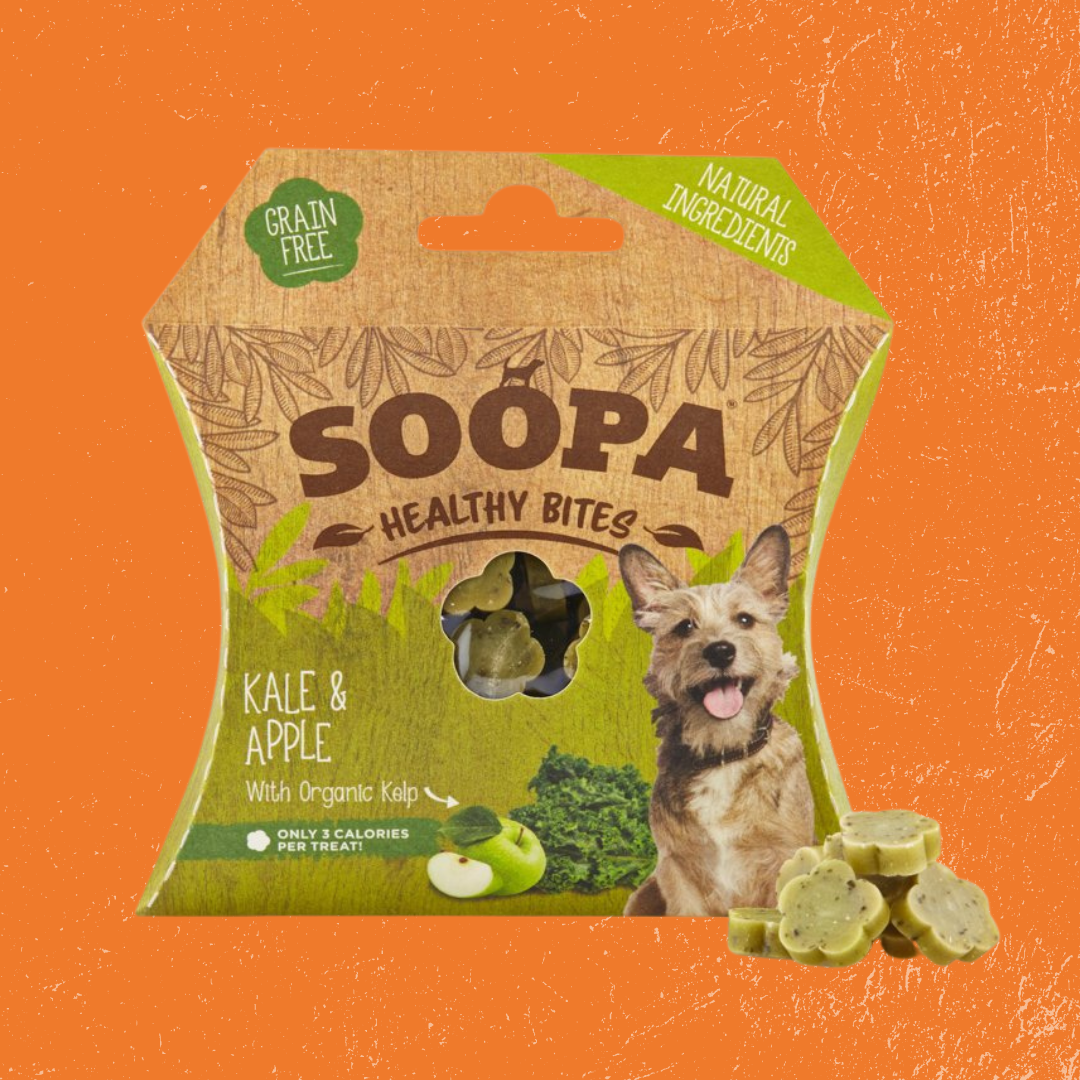 Soopa Pets Healthy Bites: Kale and Apple
Soopa Healthy Bites are grain free, hypo allergenic and made from natural human grade ingredients. These small bite sized pieces are excellent to use for training. They come in a handy pocket friendly pillow pouch so you can use them on the go. They come in five great flavours.
Kale & Apple

Kale is known as the 'Queen of Greens' due to its anti-cancer and immune boosting properties. Kale is also a nutritional powerhouse for your dog loaded with antioxidants, iron, calcium and important vitamins. Kelp is one of the planets most nutrient-dense foods and is great for supporting your dog's skin, coat, nails and teeth helping keep your dog healthy and happy.
Ingredients and Nutritionals:
Whole potato flour, potato starch, veg glycerine (non palm oil), calcium carbonate, organic dried kelp powder, kale powder, apple powder and coconut.
Analysis:
Oil/Fat 2.69%
Crude Protein 4.30%
Crude Fibre 1.30%
Ash 5.20%
Moisture 15.8%
Suitable for dogs with:
Obesity
Kidney/liver disease
Allergies
Pancreatitis
Low Immunity
USP:
Natural Ingredients
Vegan
Low Fat
Human Grade
Safe & Easy to Digest
Supports Oral Health
Made in Ireland