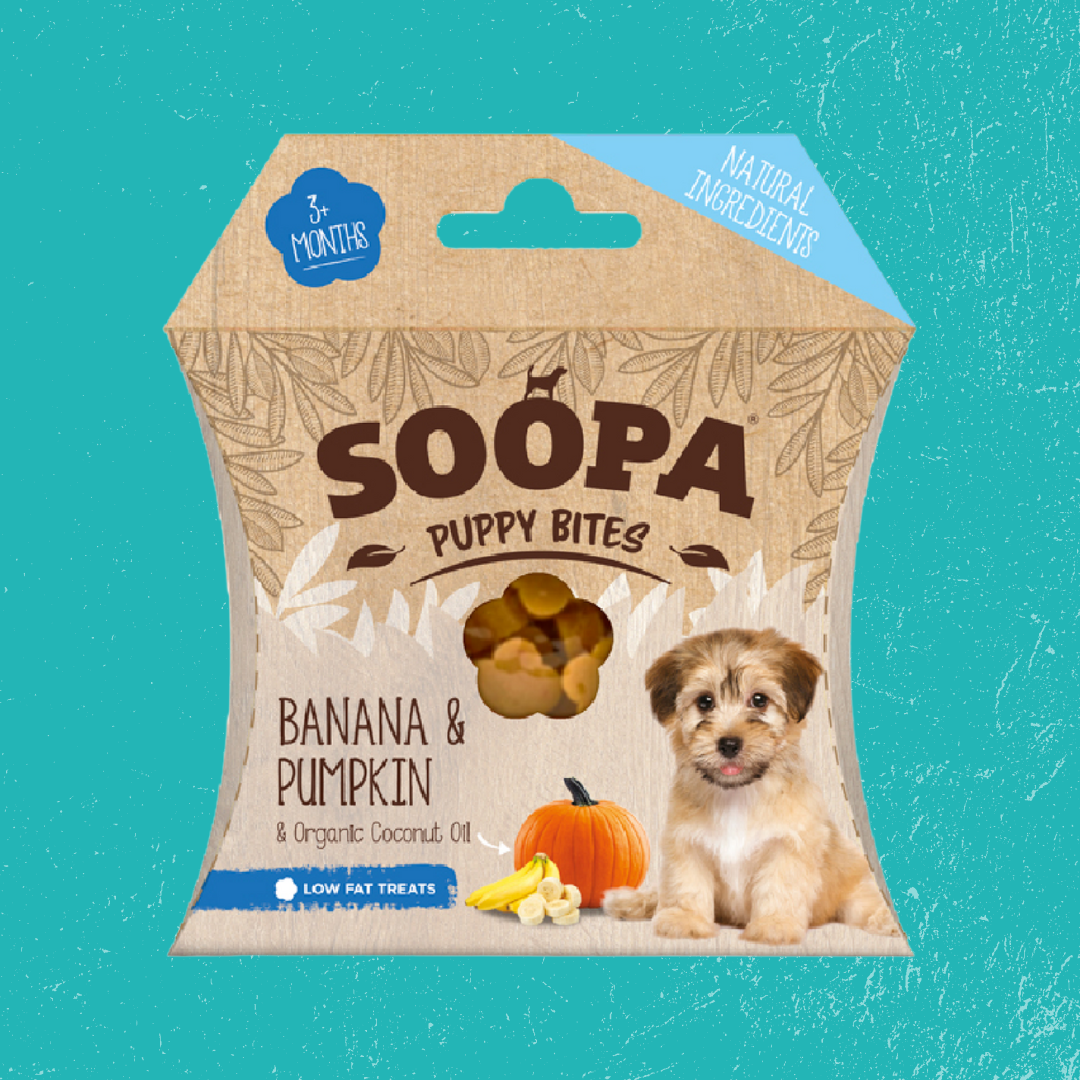 Soopa Pets Puppy Healthy Training Bites: Banana & Pumpkin
Soopa Puppy Dental Bites make an ideal training treat for puppies who love to chew. Made with 100% natural banana and pumpkin, these healthy bites are the perfect treat to keep your puppies teeth looking and smelling as clean as ever.
Suitable for puppies over 3 months old, these low-fat and easily digestible treats are kind on tummies and tasty on tongues making them the perfect reward for good behaviour.
Also suitable for older dogs who find it hard to chew or who have issues with their teeth as puppy healthy bites are soft and safe on delicate teeth.
Ingredients: Whole potato flour, Potato fibre, Vegetable Glycerine (non-palm),Banana flour 4%, Calcium Carbonate, Pumpkin flour 1.0%, Organic Coconut oil 1.5%.

Analysis:
Oil/Fat 2.40%
Crude Protein 4.20%
Crude Fibre 1.20%
Ash 4.80%
Moisture 15.0%

Suitable for dogs with:
Obesity
Kidney/liver disease
Allergies
Pancreatitis
Low Immunity

USP:
Natural Ingredients
Vegan
Low Fat
Human Grade
Safe & Easy to Digest
Supports Oral Health
Made in Ireland