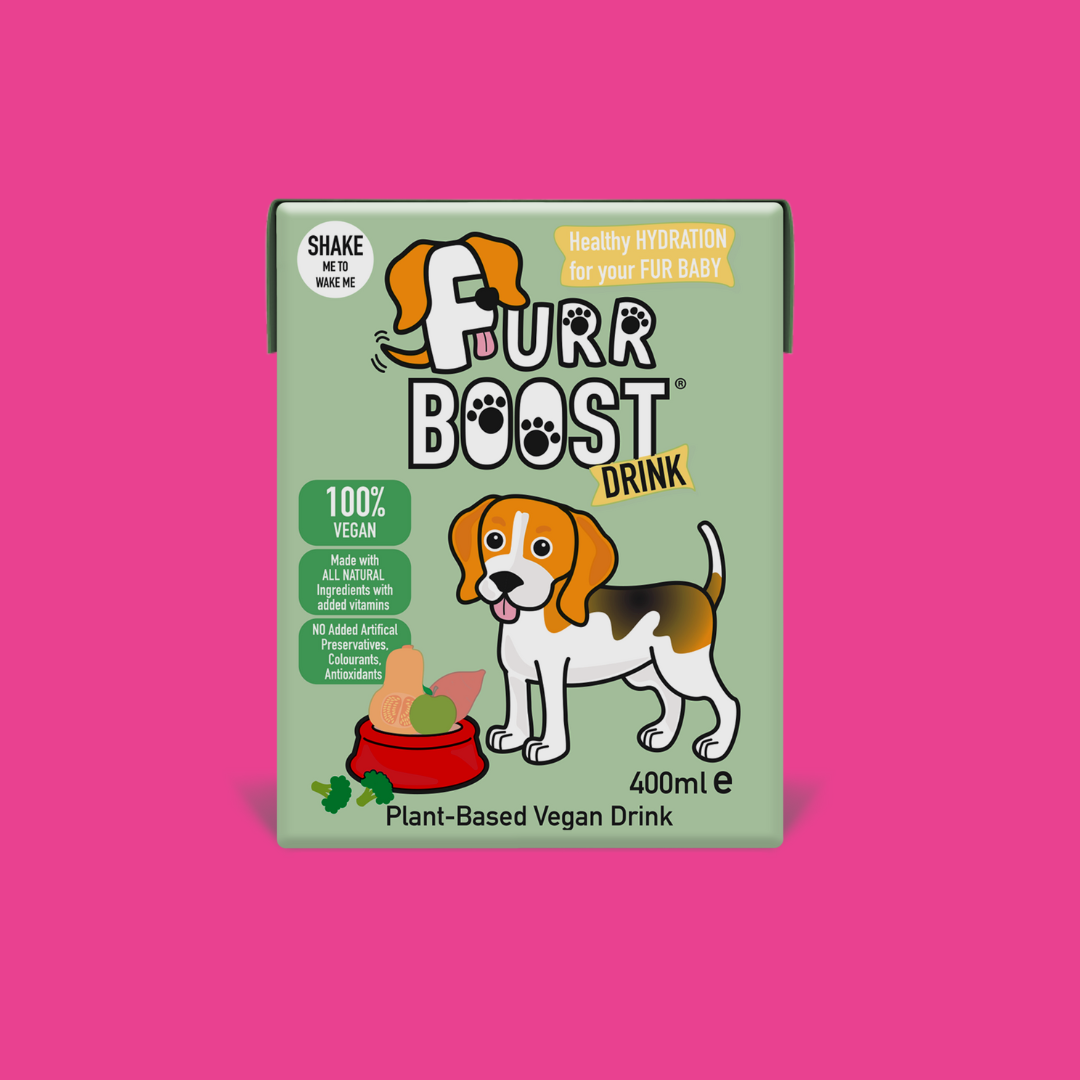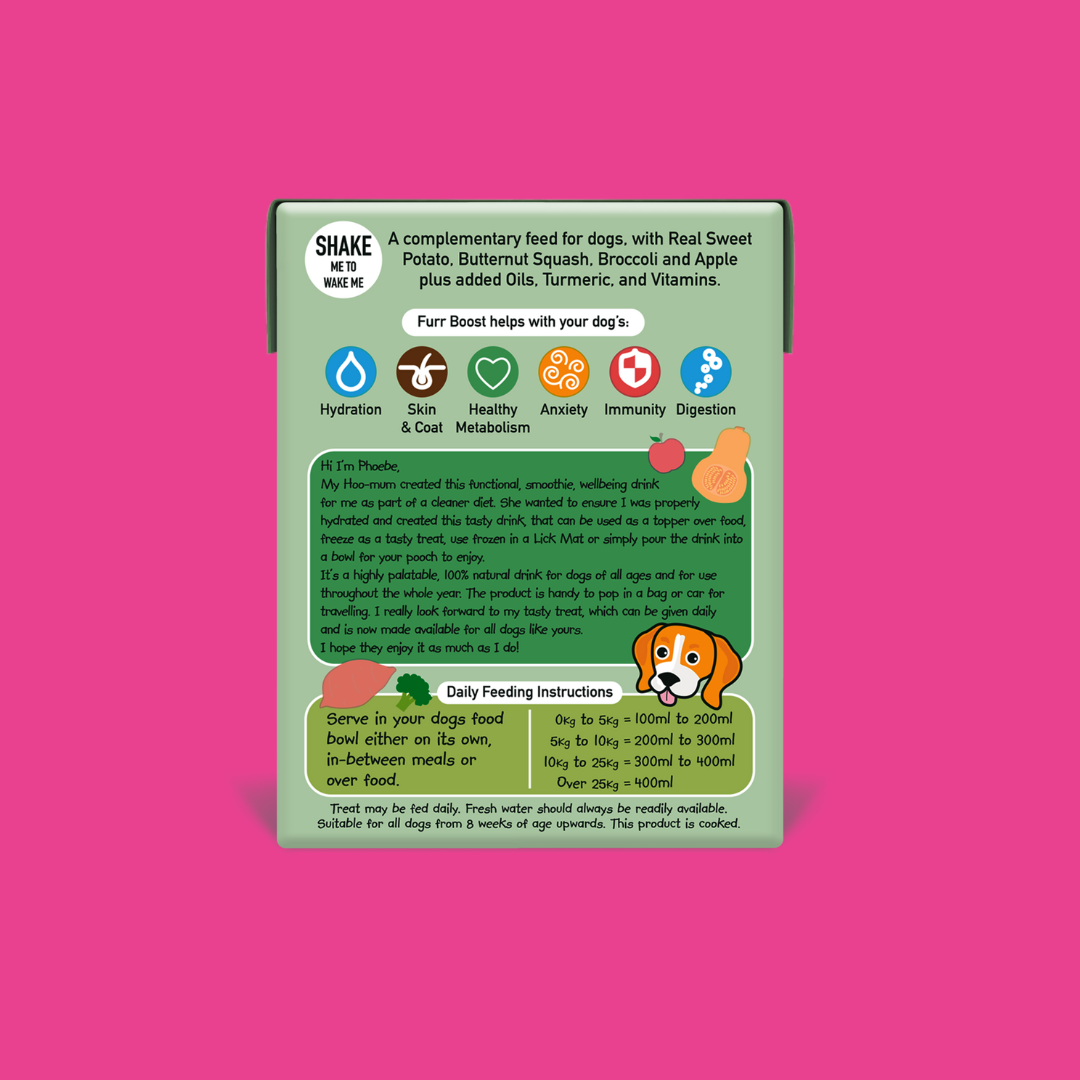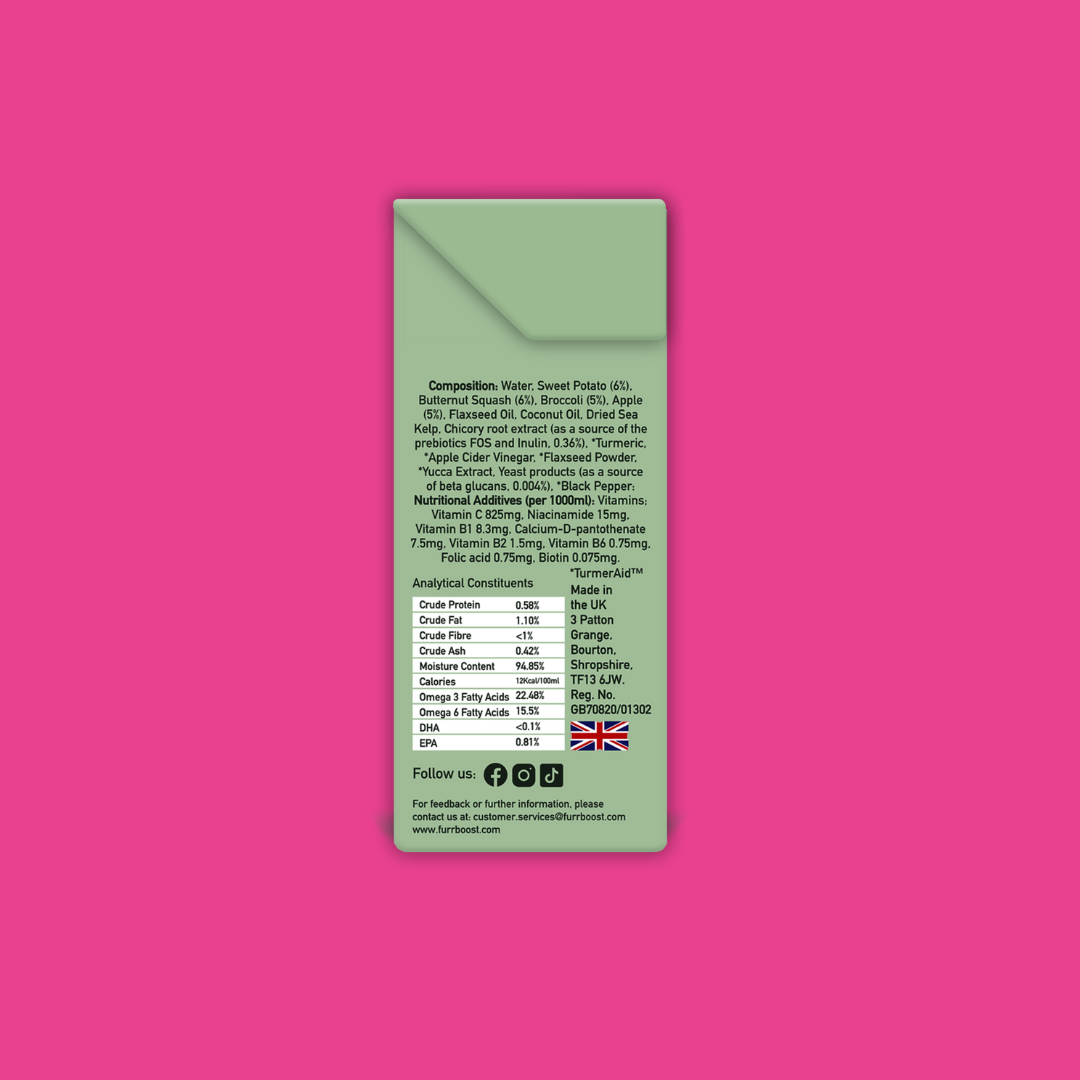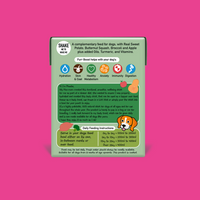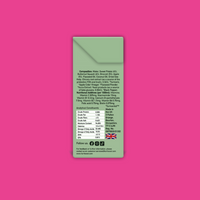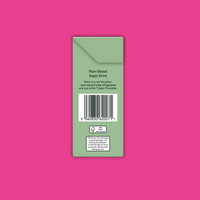 Vegan Plant-Based Drink 400ml
Indulge your pup with Furr Boost, the delicious vegan plant-based drink made with nutrient-packed fruits and vegetables like sweet potato, butternut squash, broccoli, and apple. With added oils and vitamins - including turmeric and apple cider vinegar, these cartons make a tasty and healthy treat that's perfect for all of life's adventures, from drizzling over their favorite food to making pup-sicles and puppuccinos. Suitable for all dogs 8 weeks and up. Enjoy all the goodness of the indoors & outdoors, with Furr Boost!
Description
Composition: Water, Sweet Potato (6%), Butternut Squash (6%), Broccoli (5%). Apple (5%). Flaxseed Oil, Coconut Oil, Dried Sea Kelp, Chicory root extract (as a source of the prebiotics FOS and Inulin, 0.36%), *Turmeric, *Apple Cider Vinegar, *Flaxseed Powder, *Yucca Extract, Yeast products (as a source of beta glucans, 0.004%). *Black Pepper, * Turmeraid.
Additives: Nutritional Additives (per 1000ml): Vitamins: Vitamin C 825mg, Niacinamide 15mg, Vitamin B1 8.3mg, Calcium-D-pantothenate 7.5mg, Vitamin B2 1.5mg, Vitamin B6 0.75mg, Folic acid 0.75mg, Biotin 0.075mg.
Analytical Constituents: Crude Protein: 0.58%, Crude Fat: 1.10%, Crude Fibre: <1%, Crude Ash: 0.42%, Moisture Content: 94.85%, Calories: 12 Kcal/100ml, Omega 3 Fatty Acids: 22.48%, Omega 6 Fatty Acids: 15.5%, DHA: <0.1%, EPA: 0.81%