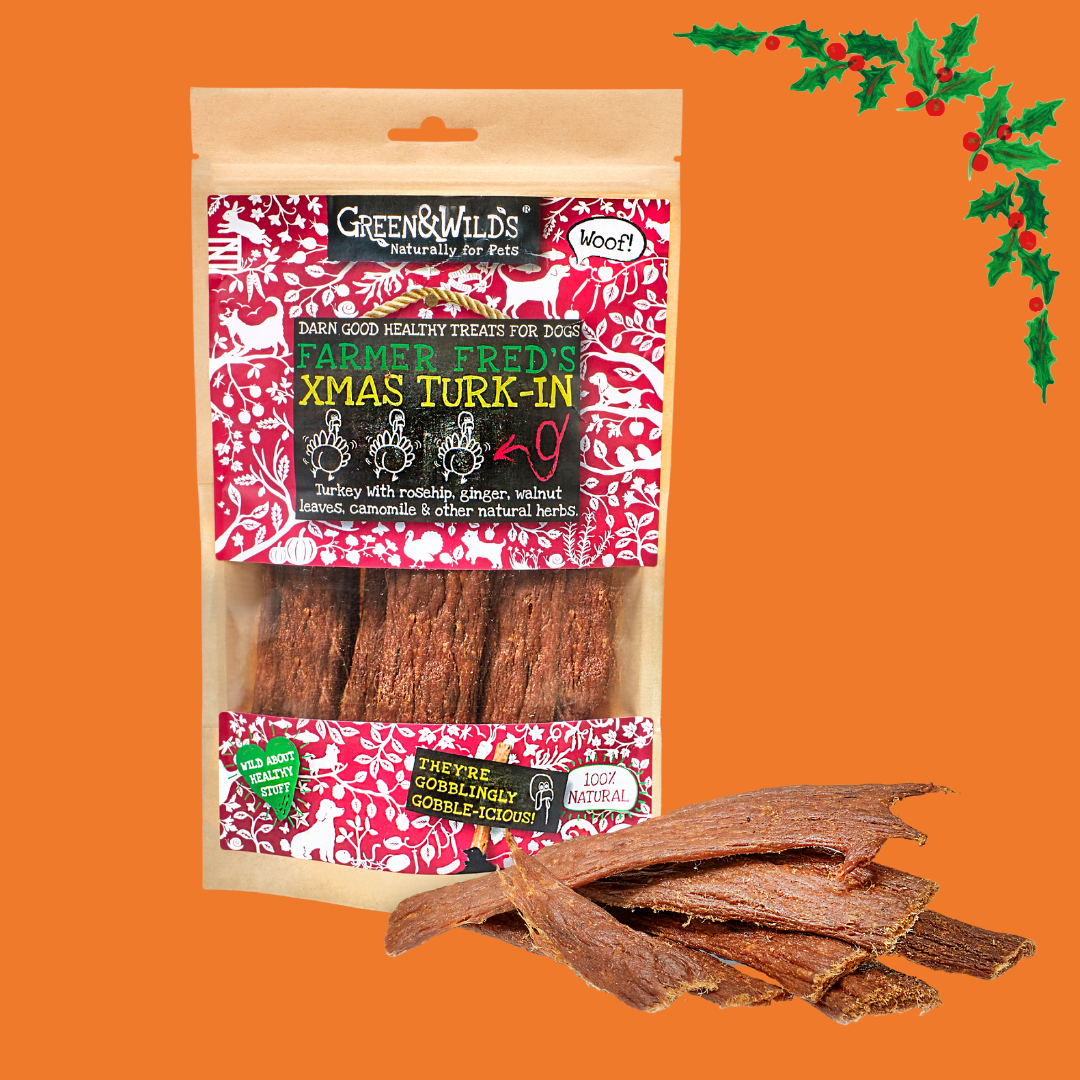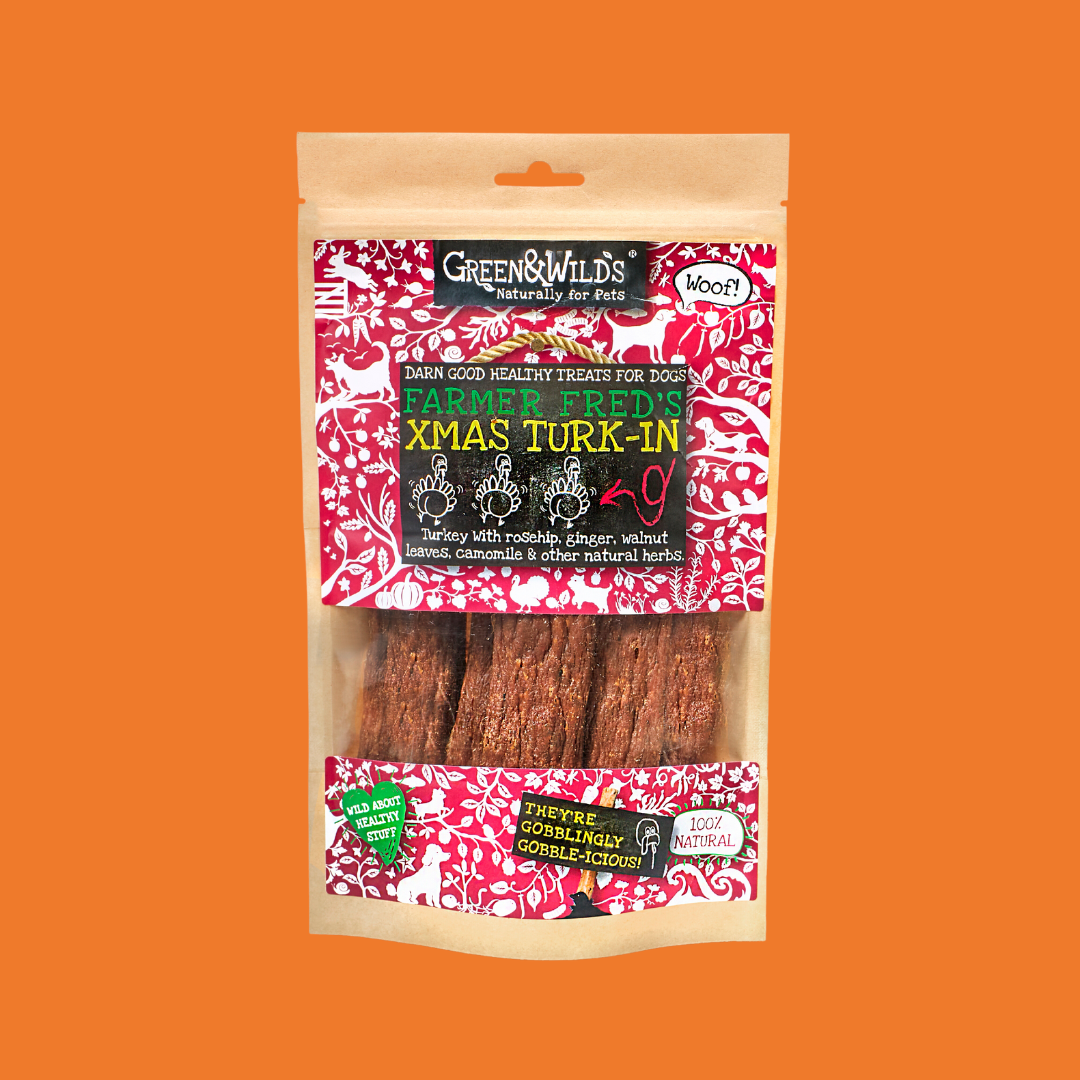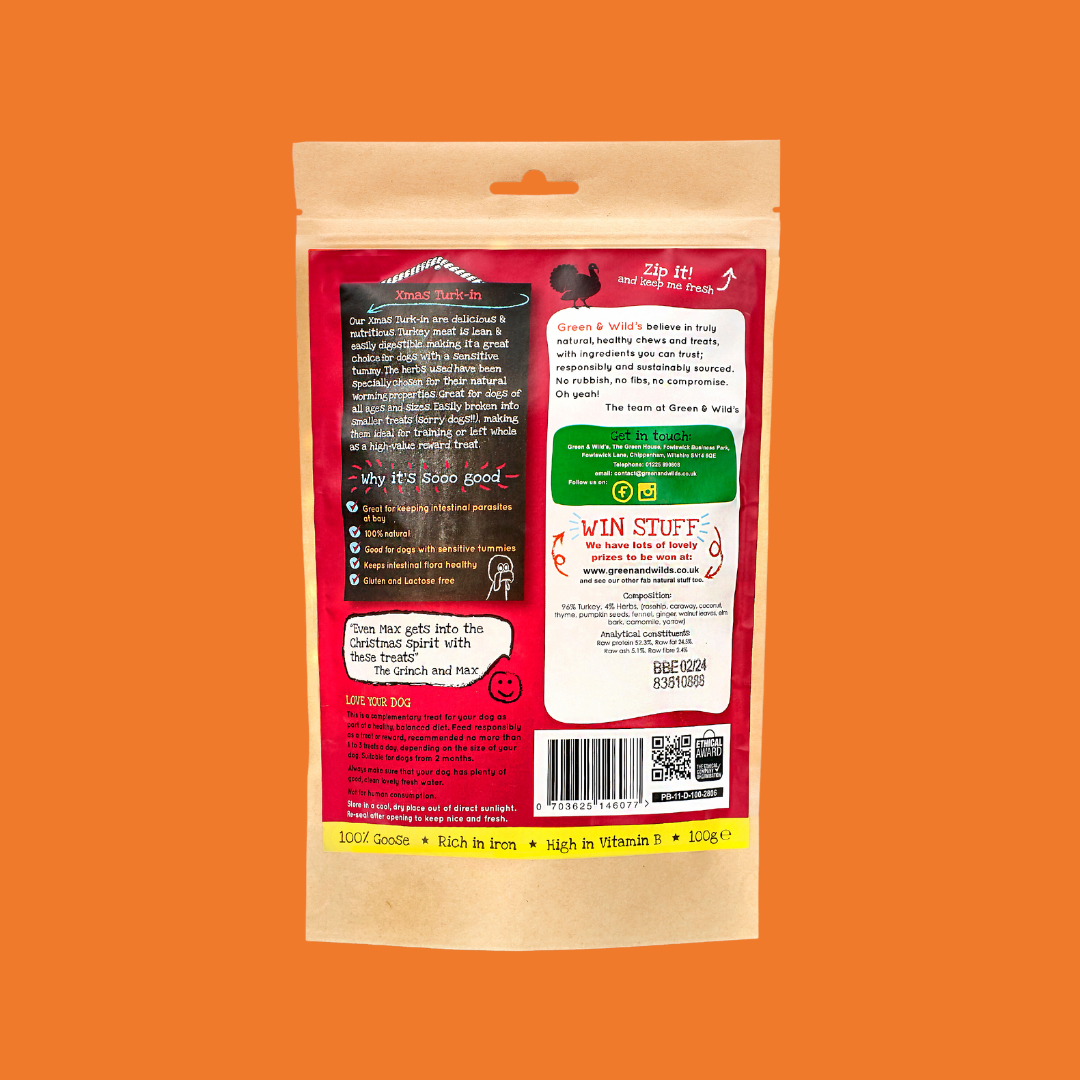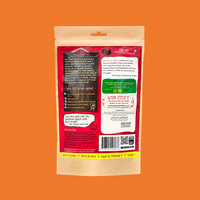 Treat your pup to some extra festive cheer with Xmas Turk-In! A special holiday treat they won't be able to gobble up fast enough. 100g of deliciousness, these are the perfect stocking filler for your furry friend. Let the festivities begin! 🎄
Get your furry friend festive with Green & Wild's Xmas Turk-In Chews! Made from lean turkey, these treats have been specially blended with herbs to help keep your pup's tummy happy. Breaking them down for training or leaving them whole as a reward is a piece of (Christmas) cake! Yum!
Why it's sooo good:
100% natural 
Good for dogs with sensitive tummies 
Gluten and lactose free
This is a complementary treat for your dog as part of a healthy, balanced diet. We recommend no more than 1 - 3 treats a day, depending on the size of your dog. Always ensure your pet has plenty of fresh drinking water available. Suitable for dogs from 2 months.
Composition: 96% Turkey 4% Herbs
Analysis: Protein: 52.3%, Fat: 24.5%, Ash: 5.1%,  Fibre: 2.4%